Oakland's Blue Bottle Coffee is hoping slow coffee can lead to fast growth.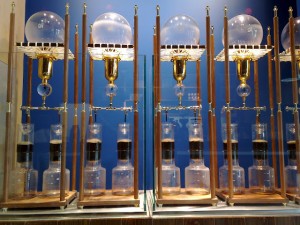 According to a recent Wall Street Journal report, the company — which has seen annual revenue growth of about 50 percent annually since its founding in 2002  — plans to open at least one Manhattan location within the next month.
In contrast to many cafes that rely on volume for profits, Blue Bottle offers customers individual pour overs, for about a dollar and a few minutes more than what companies like Starbucks offer for coffee, according to the report.
Blue Bottle — which recently introduced bottled iced coffee — was founded by James Freeman, who began pouring individual coffees to curious customers at San Francisco's farmer's market
"One day, I looked up and there were 15 people in line," Freeman told the paper. "It's been like that ever since."