As more Americans are unemployed or working from home, laptops remaining open for hours at a time have become the norm at many coffee shops. Some, however, have taken a stricter approach to wireless use, hoping to boost business by eliminating laptop "squatters."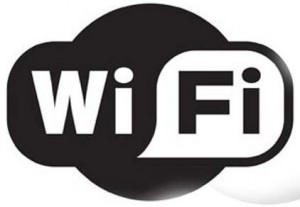 According to a recent Chicago Tribune report, large chains like Panera and Starbucks tend to be enforce some of the most restrictive practices regarding wireless laptop usage.
In some high-traffic Starbucks locations in New York City, managers have resorted to blocking access to electrical outlets, the idea being that laptop users will pick up and leave when their batteries run dry.

Panera Bread locations around Chicago and the suburbs limit customers to 30 minutes of Wi-Fi access daily during the lunch rush.
The Tribune interviewed Eleazar Delgado, owner of the Pilsen, Ill., coffee shop Cafe Jumping Bean. Delgado blocks wireless access to customers during peak lunchtime and other dining hours on weekdays and weekends.
At Cafe Jumping Bean in Pilsen, owner Eleazar Delgado blocks Wi-Fi access during peak weekday afternoon hours and all day on weekends. According to the report:
When some people called him "nuts," he worried that the decision would kill his 18-year-old business. Instead the move proved fruitful — revenue increased easily by 30 percent, he said.

"I was amazed," Delgado said. "The weekend policy worked like a charm. … People were hanging out. Now we have space for people to eat."
Others, however, feel that eliminating Wi-Fi access denies some kind of core responsibility that many coffee shops have to their patrons in providing a welcoming, comfortable environment. "If it gets to that point of business where you're watching to that minuscule a detail, you're missing the point of a coffeehouse," John Kim, co-owner of the Brothers K Coffeehouse in Evanston told the Tribune. "I love it, as long as I have space for it, which is generally the case."
The full story: Chicago Tribune