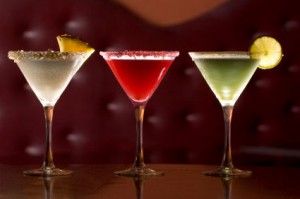 In a recent Washington Post article, the former editor in chief of Coffee Journal reflects on how the proliferation of Starbucks in strip malls cooled the coffee craze of the late 1990s.
Jason Wilson, who has since become an authority on cocktail mixology and is the author of "Boozehound: On the Trail of the Rare, the Obscure, and the Overrated in Spirits," now wonders if the "golden era of booze" is likewise hitting a wall.
In the 1990s, I worked for a glossy, beautifully designed magazine named Coffee Journal, all about what was then the red-hot beverage trend: gourmet coffee. The publication's stated mission, in fact, was to cover what it called "the coffee and tea lifestyle."
Wilson remembers coffee being "sexy."
Almost overnight, Americans went from drinking sludge to being the sort of people who had an opinion about whether their coffee beans came from Indonesia or Nicaragua. They bought grinders and French presses, and struggled to pronounce foreign words.
Then Wislon noticed a trend, as "gourmet" coffee shops began appearing in suburban strip malls. The result?
The sort of people who breathe life into lifestyle trends had begun to get bored and look elsewhere for whatever it is that drives lifestyle trends. The publisher almost immediately shuttered the magazine.
For the full story: Washington Post
Nick Brown
Nick Brown is the editor of Daily Coffee News by Roast Magazine. Feedback and story ideas are welcome at publisher@dailycoffeenews.com.