Women who regularly drink coffee may be less likely over the long term to show symptoms of depression, according to a new study in the Archives of Internal Medicine.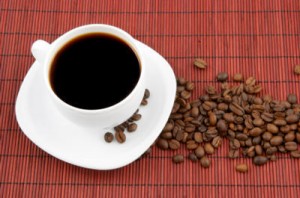 Led by Harvard epidemiology and nutrition professor Alberto Ascherio, the study found that women who drank two to three cups of caffeinated coffee per day were 15 percent less likely to exhibit depression over the 10-year study period than women who drank one cup or less. Women who drank four or more cups per day showed 20 percent less risk, while women who drank exclusively decaf did not show a reduction in depression rates.
The study is one of the first of its kind to examine the long-term mental health effects of caffeine on the human mind. Other studies have shown regular caffeine drinkers as less likely to exhibit severe depression or commit suicide, while even more studies have noted the immediate feel-good effects of caffeine on the brain.
"Our results suggest that caffeine may have a beneficial effect on the cellular level, and may protect neurons lost to neurodegenerative disease," Ascherio wrote in the study. "We are establishing a certain degree of reasonable evidence that caffeine has a long-term effect on the risk of depression, but we cannot attribute this to any pathology."
For more: The study
Related Stories:
Coffee Drinking Helps Reduce Skin Cancer Risk
Coffee Drinkers Less Likely to Carry MRSA
Coffee Drinking May Prevent Alzheimer's
Coffee Causes Auditory Hallucinations, Study Shows
Nick Brown
Nick Brown is the editor of Daily Coffee News by Roast Magazine. Feedback and story ideas are welcome. See the "About Us" page located at the bottom of this site for contact information.