The Kona Coffee Farmers Association is advocating a new state law that would require full disclosure on packaging regarding the source of any coffee beans with the Kona label.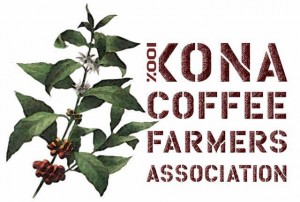 Currently, any Kona-labeled coffee blend must be composed of at least 10 percent Kona beans. The new law would require packaging that describes where the other 90 percent, or less, of a Kona blend's beans are sourced.
"The state of Hawaii needs to be with the Kona coffee farmers," Colehour Bondera, the association's president, told the Washington Post. "We're the most lucrative agricultural commodity in the state."
After beans produced in Latin America were scandalously marketed as "pure Kona" by various purveyors in the 1990s, the 1o percent law came into effect. But, as the Post story notes, an attempt by farmers several years ago to raise the Kona blend minimum requirement to 75 percent proved fruitless.
"The name Kona should not be used on any products that's not mostly Kona," Bondera said. "When people talk about wines, you can't a buy a Napa wine when it's only 10 percent Napa."
The full story: Washington Post
Nick Brown
Nick Brown is the editor of Daily Coffee News by Roast Magazine. Feedback and story ideas are welcome. See the "About Us" page located at the bottom of this site for contact information.