A independent coffee shop in Halifax, Nova Scotia, is now serving hot crime prevention tips along with to-go cups of coffee.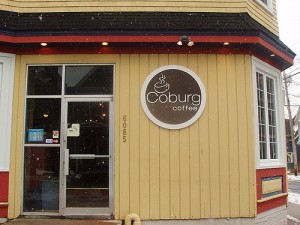 The result a partnership with the Halifax Police, the sleeves surrounding cardboard cups at Colburg Coffee in Dalhousie University feature safety messages, such as "most break and enters happen through unlocked doors or windows," or "having more than four drinks at one occasion is considered binge drinking," according to a CBC News report.
"If we have more than one message, then people will look forward to seeing what their message is that day and they're more likely to keep looking," Halifax police supt. Don Spicer told the CBC.
According to the report, the popular student coffee house was chosen because the university area has been experiencing a high rate of break ins in recent years. 2,600 of the sleeves were printed for approximately $2,000.
The full story: CBC News
Nick Brown
Nick Brown is the editor of Daily Coffee News by Roast Magazine. Feedback and story ideas are welcome at publisher@dailycoffeenews.com.