Premium coffee consumption is 12 percentage points higher among Hispanic Americans than it is among non Hispanic Americans, according to a new study from the National Coffee Association.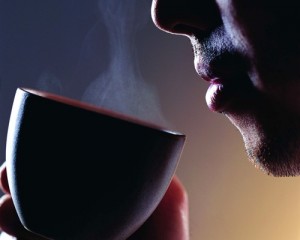 Research shows that 74 percent of Hispanic Americans drink coffee on a daily basis, and of those respondents that don't drink coffee daily, Hispanic Americans are more likely to drink coffee at some point doing the week.
The NCA Hispanic-American Market Report, also showed that Hispanic Americans are far more likely to regularly drink premium coffee and espresso than their non-Hispanic counterparts, with 46 percent responding that they drink gourmet coffee daily, compared to 29 percent for others. The difference in espresso consumption was merely two percent, as 59 percent of Hispanic Americans said they drink espresso or espress-based drinks on a weekly basis.
"Understanding coffee consumption behaviors among the growing U.S. Hispanic population is essential to reaching these consumers and satisfying their demands," Robert Nelson, NCA president and CEO, said in a prepared statement. "A thorough understanding of this complex segment is pivotal to growing the coffee category in the U.S."
According to the NCA, the research is critical to understanding a market segment that has largely been ignored or misunderstood. From the NCA blog:
According to the 2010 Census, Hispanic-Americans currently represent 16.1% of the U.S. population and are projected to grow to 24.4% by 2050. The sheer size of the Hispanic-American population and expectations of future growth make engaging this segment critical to maintaining and growing the coffee category.
 The research was recently presented at the NCA annual conference in Charlotte, N.C.
Nick Brown
Nick Brown is the editor of Daily Coffee News by Roast Magazine. Feedback and story ideas are welcome at publisher (at) dailycoffeenews.com, or see the "About Us" page located at the bottom of this site for contact information.