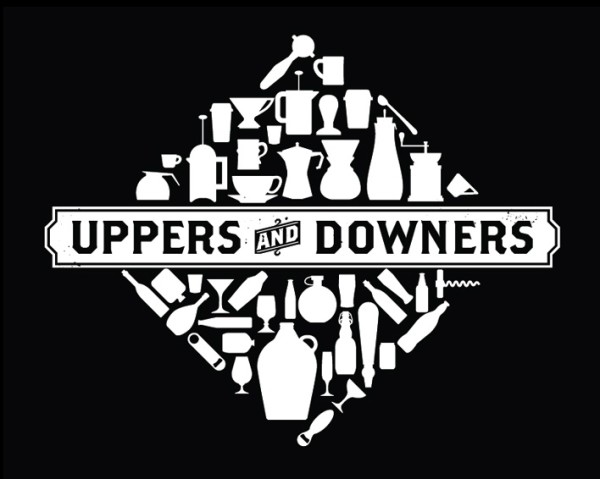 Coffee by day, beer by night. Such is the modus operandus of many people working in the more craft-centric pockets of the coffee industry. So it was inevitable that some 10 or more years ago, beermakers and coffee roasters began collaborating.
Now Intelligentsia Pasadena, the company's largest Los Angeles location, is gearing up for its annual Uppers & Downers event, bringing together the worlds of craft beer and coffee on Saturday, October 17, for some stimulating conversation, tastings and what might be the only forum on the coffee and beer communion.
The event is co-hosted by Michal Kiser of Good Beer Hunting, the popular craft brewery blog/creative agency/consultancy. Here's more on the event from GBH:
The science of brewing with coffee has advanced. Brewers have started partnering with local roasters like Intelligentsia to craft the perfect roast for their beers. Their processes have been adapted to extract the perfect amount of chocolate, bitterness and roast character from a coffee. And while stouts and porters still dominate the category, many other styles like IPAs, brown ales, and ambers have pushed coffee flavors into unexpected places. But there's so much more to explore.

October 19th, Intelligentsia in Los Angeles is partnering with Michael Kiser, the author and photographer behind Good Beer Hunting to bring together some of the industry's most famous beers and brewers to discuss, discover, and drink what coffee and beer truly has to offer.

Kiser will lead a panel discussion with visionaries from Three Floyds, Solemn Oath, Lost Abbey, Stone, Firestone Walker, Angel City, and Goose Island. During the talk, we'll be sharing tastes from a variety of styles, processes, and formulations for coffee beers that represent both the benchmarks and the future of the art. Because as good as some of these beers have gotten, there's so much more that can be done when we understand the origins, characteristics, and processes of the ingredients in the glass.
Visit Eventbrite for ticket info.
Nick Brown
Nick Brown is the editor of Daily Coffee News by Roast Magazine.