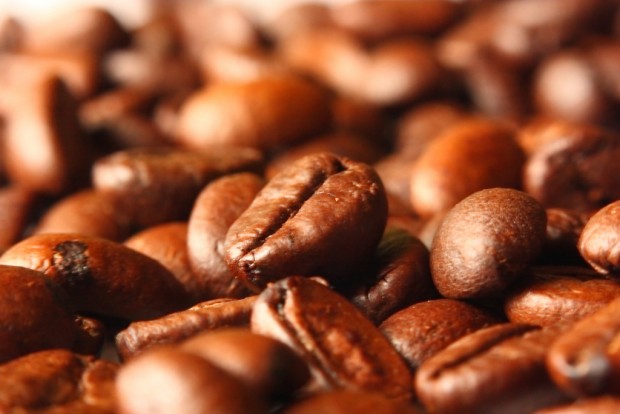 There's an emerging battle brewing between the makers of food-flavoring agents, the courts and regulatory health agencies regarding diacetyl, an organic compound that exists naturally in some foods, alcoholic beverages and coffee, and has also been used for decades as a chemical application to impart buttery flavor.
Diacetyl was at the center of a June watchdog piece by Raquel Rutledge from the Milwaukee Journal Sentinel that highlighted first-of-its-kind research into diacetyl levels in breathable airways at multiple Wisconsin roasteries that roast, grind and package unflavored coffees. The research discovered levels that exceed the currently recommended safe levels as defined by the National Institute of Occupational Health and Safety, especially during the grinding process.
High levels of exposure to diacetyl have been associated with bronchiolitis obliterans, a form of constrictive bronchitis that has led to serious health issues or death in food production plants (a colloquial name for the condition is "popcorn lung"). While diacetyl is a known threat in the food industry at large, the question not yet fully answered is whether diacetyl poses a legitimate threat to coffee roasters who aren't dealing with flavorings.
The latest research into this question — and, ostensibly, the most thorough of its kind — came out last week in the journal Toxicology Reports under an open license. A group of U.S.-based scientists measured the levels of diacetyl and 2,3-pentanedione — both classified as diketones — in airways at an unnamed 50×50-foot roastery with a 13kg-capacity drum roaster and commercial grade grinders. No flavorings containing diacetyl were used previously at the facility or during the study.
Before we get into the results, it is important to note that all six authors took part in the study at the behest of a company called Cardno ChemRisk, a scientific consulting firm that has been engaged by multiple manufacturers and suppliers of diacetyl and diacetyl-containing flavorings in various litigation matters. Further, part of the study was funded by insurance company Harleysville Group, Inc., and flavoring manufacturer Flavor and Fragrance Specialties, Inc., both of which have been involved in diacetyl-related litigation. The authors say the companies took no part in the research and did not review a manuscript prior to publication.
In short, the group's research echoed many of the MJS's findings, discovering levels of diketones that exceed short-term occupational exposure limits (OELs) in both roasting and grinding environments as set by numerous regulatory agencies. Here is what they concluded in a nutshell:
The results indicate that airborne concentrations of naturally occurring diacetyl and 2,3-pentanedione associated with unflavored coffee processing:

(1) are similar to the concentrations that have been measured in food flavoring facilities; (2) are likely to exceed some recommended short-term occupational exposure limits, but; (3) based on previous analyses of exposure response relationships in animal studies, are far below the concentrations that are expected to cause even minimal responses in the human respiratory tract.
If you're prone to trust the source in this case, #3 is the bomb, ostensibly a win for manufacturers and, in turn, workers exposed to diacetyl in unflavored-coffee roasting environments. However, the researchers do recommend further study into the matter, noting the hundreds of commercial roasteries operating in the United States who are to some measurable level exposing workers to elevated levels.
"There are hundreds of commercial coffee-processing facilities in the U.S. at which large volumes of beans are roasted and ground; many grocery store chains also have commercial size roasters and grinders at their outlets," the authors wrote. "To our knowledge, no published studies exist that describe workplace exposures to naturally occurring diketones during coffee processing in these establishments."
The researchers did make some interesting discoveries related to differing diketone levels in both roasting and grinding for different coffees roasted to different levels. They describe high-altitude coffees (presumably arabicas) as "hard" and low-altitude coffees (presumably robustas) as "soft," while both coffees were roasted to "light" and "dark" levels. Among the more curious findings were that "hard" coffees roasted to the darkest levels resulted in the highest diacetyl levels, particularly during the grinding.
Read the complete study here.
Nick Brown
Nick Brown is the editor of Daily Coffee News by Roast Magazine.