The typical starting point for coffee roasters just entering the market — particularly those smaller ones in the micro specialty realm — is business development. The goal is to generate enough net revenue to stay afloat, then develop the business in any number of other directions.
In these early stages, charitable efforts toward development such as building wells, promoting education and myriad other potential improvements to coffee producers' quality of life are difficult for smaller roasters to participate in, given the realities of business at home.
A Cincinnati, Ohio-based startup roastery called Alloy Coffee is taking a different tack, foregoing its early profits from packaged coffee sales and diverting them directly into sustainable development work.
The founders of Alloy — brothers Will and Derek Garde and Will's wife Allison Garde — have witnessed the toil of coffee farmers around the globe first hand. As a company, Alloy is essentially channeling 100 percent of the proceeds from each coffee roasted toward the development, funding and implementation of sustainability-minded projects at origin, with one coffee representing one project. Will, currently pursuing his masters in environmental engineering, chatted with Daily Coffee News about the goals and aspirations of Alloy Coffee.
What is Alloy Coffee? How are you different than other coffee roasters?
Alloy Coffee is focused on roasting one coffee for one project for one purpose. We specifically choose projects that generate social, economic, or academic capital, so that projects extend far beyond our deadline. Our hope is to partner with small grassroots organizations that have a project which aligns with our purpose. We donate all of our time to roast, package, and ship the coffee, but in return, we ask for a seat on the project team and for the organization to promote the coffee.
So why would anyone start a coffee company where they don't get paid?
The idea for Alloy Coffee was born out of my experiences in the coffee industry and extended travels to sub-Saharan Africa. Derek and I went to Africa often as children, as our father is from Zimbabwe. All three of us have traveled internationally, and we noticed philanthropic work being rendered ineffective because projects or causes lacked a sustainable vision.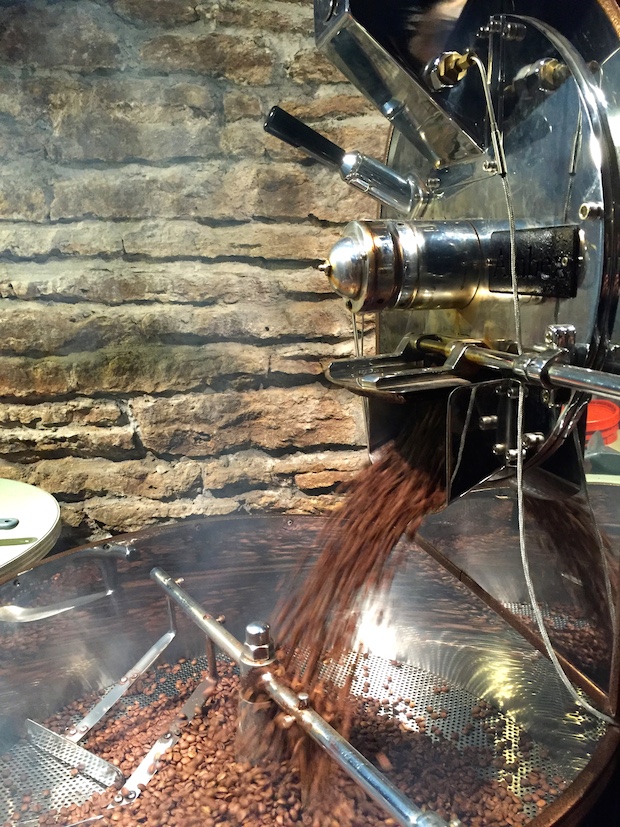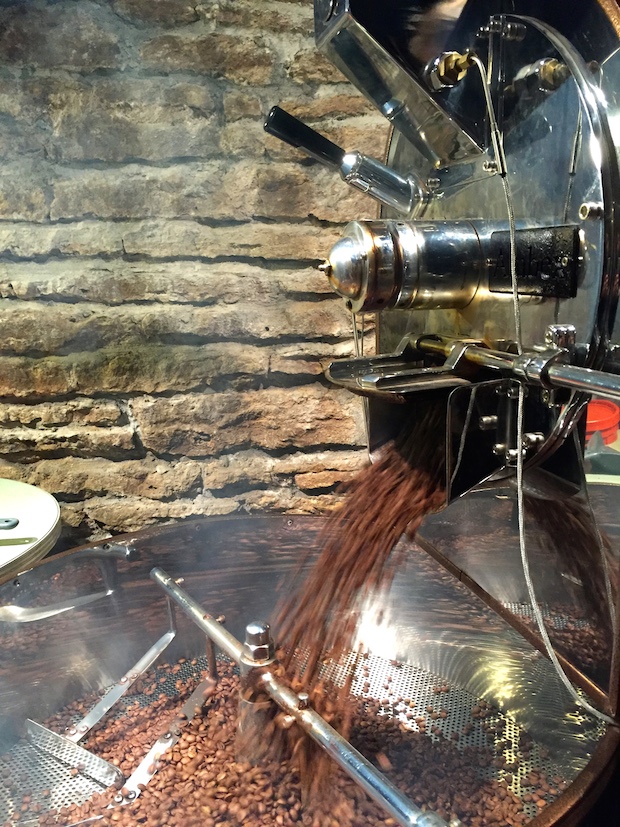 As an engineer, a nurse, and a teacher, we care deeply about forging a stronger tomorrow and are willing to donate our time to make that happen. We chose coffee as our medium because it has become the universal language of social enterprise and it's what we know. I have been working in coffee for almost a decade and have even dedicated my engineering career to coffee. We have such a great respect for the specialty coffee industry and want our customers to buy the coffee because it is good and they enjoy drinking it. So we told ourselves that we would only do Alloy Coffee if we could offer a great product. We believe we do.
What project are you working on now?
We are pumped about our first project. Project: Kijani aims to fund a greenhouse to be built at Mavuno Village in Mwanza, Tanzania. It may seem odd that someone needs a greenhouse when they are located on the equator, but the sun is so intense that growing high quality produce is challenging. However, if you can grow quality produce, it will fetch high prices at market since the supply is so low. This market opportunity is a key step for Mavuno Village to realize its sustainable vision. If Project: Kijani is a success, Mavuno Village is planning to expand from one greenhouse to several more.
How did you choose the Kijani project?
Last summer, we traveled together to Mavuno Village and met its director, Dan Tanner. We were blown away by Dan's vision for Mavuno Village. His goal is a truly sustainable, culturally integrated orphanage not reliant on overseas aid. I can't get into it all here, but I would recommend checking it out online. While we were there, he said in passing that a greenhouse would really help boost incomes for onsite parents and be a teaching tool for educating orphans on agricultural practices, which is key to their long-term success. Immediately, I began turning over in my mind how a greenhouse could become a reality for them. Once we got back, we got to work. We believe that Project: Kijani embodies all that Alloy Coffee is about and couldn't be more thrilled that it's our first project!
How does this Brazilian coffee you've roasted fit into the picture?
Well, there are a couple reasons we chose our direct trade Brazil Santos coffee. Right now, I am working on my masters in environmental engineering and my thesis is focusing on wet-mill wastewater and water management in the coffeelands. So it was important to me that Alloy Coffee roasted an environmentally responsible coffee, which naturally processed coffee is. We also desired an ethically sourced coffee, which is why we went with a direct trade coffee. Another reason is that we are only roasting and selling one coffee. We needed the coffee to appeal to the broadest audience in our targeted market. Although I love a great lightly roasted, high-acidity coffee, we realized that our general demographic that would be purchasing the coffee probably would not, but they would love a chocolate, nutty and smooth coffee.
How did you establish the relationship with the Sao Francisco farm in Brazil?
We are sourcing our coffee through Theta Ridge Coffee. When we were looking for a coffee for our first project, we hopped in the car and took road trip up to South Bend, Ind. Kevin Kuyers blew us away with his service and coffee offerings. I was not surprised when I saw him receive an award for his excellent service to the industry this year at SCAA. Kevin has a strong relationship with the Sao Francisco farm and developed that direct-trade relationship that we at Alloy Coffee get the opportunity to benefit from by roasting this excellent coffee.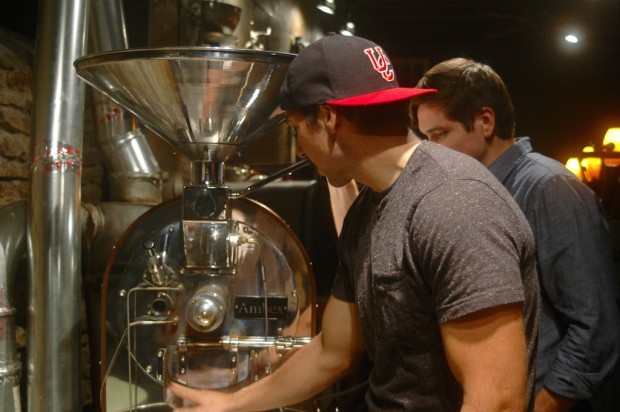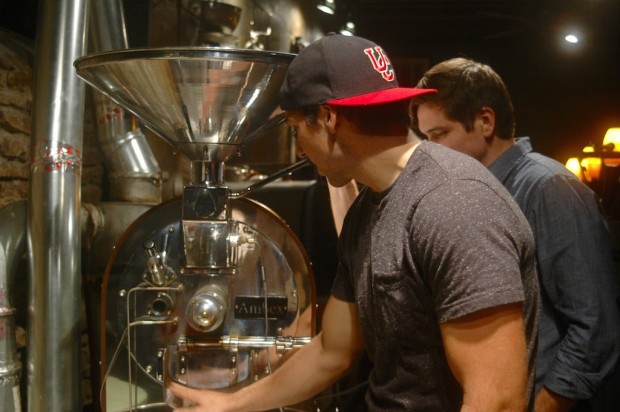 What goals do you have for Alloy Coffee?
Alloy Coffee is a bit of an experiment. Since we're not trying to pay salaries, our goals are a little different. In the short term, we hope to fund and see several projects completed, starting with Project: Kijani. For the long term, we intend to connect organizations and experts to each other. All of us at Alloy have encountered many professionals that would love to donate their time and to help non-profits accomplish projects, but aren't sure how to do that. Our goal is to connect those parties to each other through coffee in a way that is mutually beneficial. This is why we chose the name "Alloy." An alloy is a material composed of several different compounds, in which each compound lends its properties to forge a stronger final product. We recognize that all people possess varying abilities that can be leveraged to improve the lives of those around us. Ultimately, collaboration is our goal.
What kind of equipment are you roasting on, and what roasting experience do you have?
In the true spirit of collaboration, Alloy Coffee is renting roasting space with another Cincinnati startup roaster, Pneuma Coffee, that believes in the mission of Alloy Coffee. We are roasting on an Ambex YM-15 with Roaster Dynamics profiling software. Chris Bean, the owner and roaster of Pneuma Coffee, has been a coffee mentor of mine for five years and when he chose to begin Pneuma, it was all I could do to contain my excitement at the opportunity to work under him. Chris has trained under a couple of veteran roasters and is a member of the Roasters Guild. When Pneuma launched in February of this year, I began working under him as an apprentice, and together we developed our Brazil Santos roast profile. We realize we have a lot to learn, but we are so excited to be a part of this industry and looking forward to where this experiment will take us.
Garrett Oden
Garrett Oden is a barista and Bible student. He is based in Lubbock, Texas.