Recently the State of California made permanent a dazzling LED light sculpture, created in partnership with renowned artist Leo Villareal, on the suspension cables of the west span of the San Francisco Bay Bridge, which is of course a major artery connecting SF to Oakland.
Meanwhile, since May of 2014 a metaphorical bridge to Oakland has been equally illuminating and inspiring in other ways: Proyecto Diaz, a coffee company whose interest spans generations as well as borders, connects Oaklander Fernando Diaz and his grandfather's coffee farm in Oaxaca, Mexico.
The remaining portion of the once-vast Oaxaca estate is currently helmed by an aging Juan Leovigildo Diaz in the Ozolotepec municipality. It is comprised of roughly 20 acres of virgin land that's never been planted, 60 acres of coffee trees untended and growing wildly, and about four acres of actively cultivated coffee. Fernando Diaz, a former immigration paralegal that lives in the Bay Area, has never had the means to travel to his grandfather's farm in Oaxaca, although the stories, culture and spirit of the place were always present as he grew up.
"I haven't been down there, but the goal is to send people down there by the end of the year, hopefully by the next harvest," Diaz told Daily Coffee News. "I grew up hearing about the farm, and my background is in Latin American studies. I wanted to see if I could mix both of those things into one — my history, and the also the love of my studies."
Diaz crossed full-time into coffee from the legal field of deportation defense, and now buys, roasts and sells coffees under the Proyecto Diaz name. The company pays generously for the green coffee from the Diaz family farm — more than twice what his grandfather had been receiving on the commodity market all these years — and then directs 10 percent of proceeds to infrastructure projects, such as a refurbished fermentation tank, repairing drying patios, and improving transportation and shelter for workers.
As for the complicated work of importation, Proyecto Diaz has partnered with the Oakland-based Royal Coffee company. Royal also provides the service of cupping and evaluating the coffees from the Diaz farm, and though they have yet to formally score it, Diaz said his grandfather's coffees get thumbs up from the experts. "Specifically for that region, they've been pretty surprised and happy with it," said Diaz.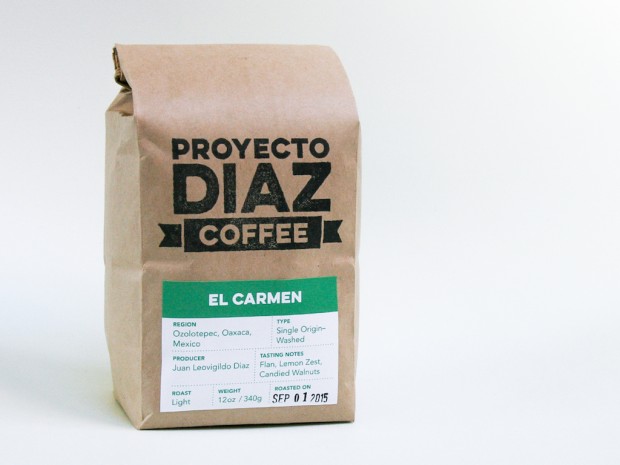 Proyecto Diaz also offers single-origin coffees from Guatemala, Ethiopia and Colombia, as well as three blends and a decaf. "We may be bringing in some other very small lots, like two or three bags, from another producer, one of my grandfather's neighbors essentially," said Diaz.
The Diaz family farm is serving as a sort of pilot project for the Proyecto's model of assistance, the hope being that it will become self-sustaining within about five years. After that, the company will throw its weight behind another individual farm, continuing in this manner to help farms throughout the region and potentially to other producing countries around the world.
For now, though, while the company remains small, it's most feasible to keep their focus close by. "I have other family friends that have relatives in Nicaragua or El Salvador who know someone directly that has a farm that may need some sort of help," said Diaz, noting that as soon as PD is ready to expand, there are plenty of farms ready to accept their assistance.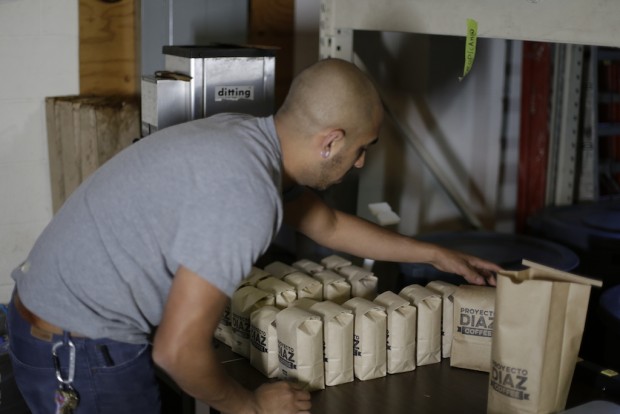 In Oakland and around the Bay Area, Proyecto Diaz does the occasional pop-up, serving Hario V60 pourovers. They sell whole beans online and in local markets, and are slowly building their local wholesale café clientele. Bottled cold-brew coffee is also available as a product for select wholesale accounts, but not yet on regular retail shelves.
On the roasting front, Diaz has partnered with Vince Virzi, roaster and proprietor of fellow Oakland outfit Due Torri Coffee Company. For the time being, Diaz relies on Virzi's flame-taming expertise in the execution of Diaz's desired flavor profiles as well as production roasting on the Due Torri 12-kilo Probat. Eventually the company intends to launch a crowdfunding campaign to acquire its own roasting equipment and a space to anchor and grow the business more autonomously.
Said Diaz, "If we're able to raise enough capital from the crowdfunding, and from other friends and family, then we'll go ahead and get a little brick and mortar up and running as well."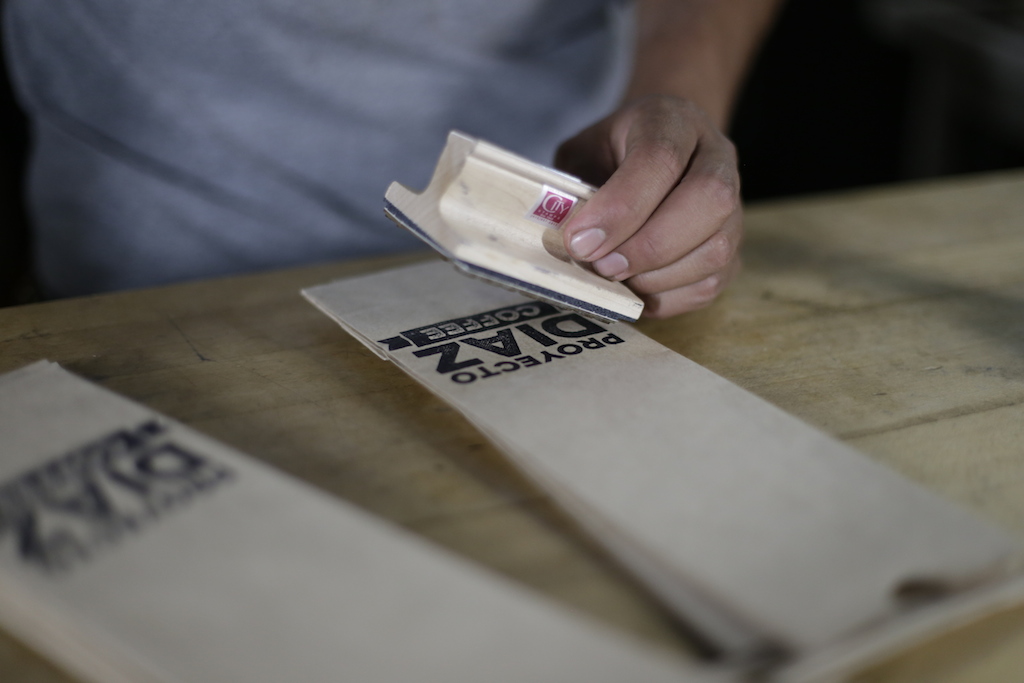 Howard Bryman
Howard Bryman is the associate editor of Daily Coffee News by Roast Magazine. He is based in Portland, Oregon.