The latest in what's become a stream in recent years of well-wrought documentary films with a focus on specialty coffee is coming this spring to screens across Australia and the rest of the world soon after.
"The Coffee Man," made by the Jeraff Productions duo of producer Roland Fraval and director Jeff Hann, follows the acclaimed Bosnian-born Australian barista Sasa Sestic around the world as he travels to various origins in search of coffees of the highest imaginable quality. The film documents these adventures as well as Sestic's experiences in the run-up to the 2015 World Barista Championships, including his preparation, the competition itself, and ultimately his victory.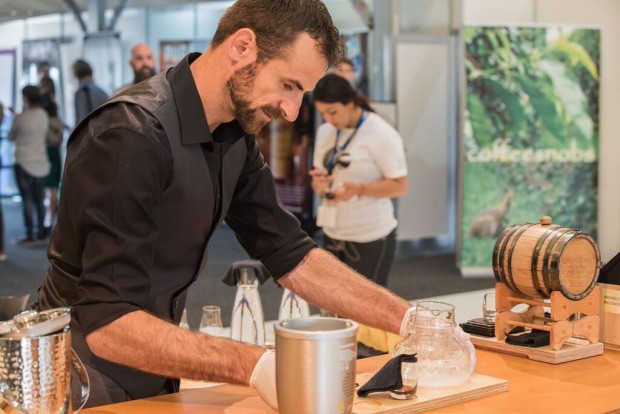 "The Coffee Man" is the next entry into the growing category of serious documentaries exploring the world of specialty coffee. In 2014 came Brandon Loper's love-letter to the industry, "A Film About Coffee," followed last year by the similarly scoped film "Caffeinated," directed by Hanh Nguyen and Vishal Solanki. Also last year came director Rock Baijnauth's film "Barista," which chronicled the lives of five industry-leading baristas in the run-up to the 2014 US National Barista Championship. These set the stage well for "The Coffee Man," which tells a multifaceted story of one particularly compelling industry figure with a diverse background engaging in an even higher-profile, arguably more intense competition.
The world premiere of "The Coffee Man" will take place May 18 in Canberra, Australia — Sestic's hometown — with screenings in other cities and countries around the world following soon after. Screenings in the US are currently being arranged, to which end the filmmakers invite anyone interested in hosting or facilitating a screening to contact them directly through the production company's website or Facebook page. A trailer for the film can be seen here. Daily Coffee News caught up with producer Roland Fraval to learn more about this project and what else they may have planned.
What were some of the more challenging moments & environments to film?
Traveling through Ethiopia was definitely a hectic trip. Over 10 days we averaged around 7 hours a day in the car over roads that were anything but smooth trying to get to as many coffee regions as possible so that Sasa could meet with the local producers, see the trees themselves and hunt for wild coffee in [a] Gesha forest. Sasa cupped over 200 coffees and we did our best to capture everything as well as fit in interviews with the locals. We even had a pair of spy glasses that we had to use in a few situations when we weren't allowed to film, so it was a bit nerve wracking at times!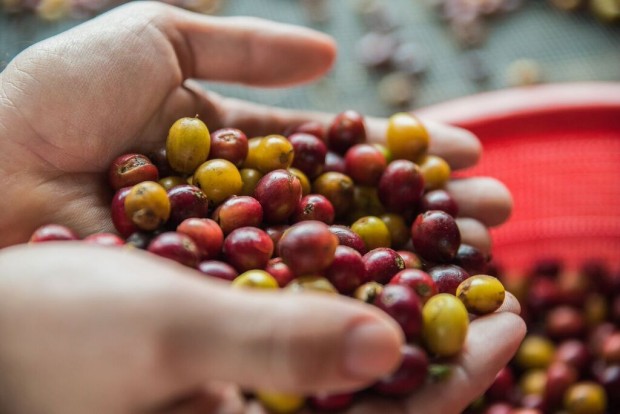 The WBC in Seattle was also a big challenge, as Sasa and his team were nonstop from morning to well into the night practicing, tasting, testing, re-tasting, practicing some more, reviewing and preparing, and with only a two man crew trying to capture everything it was a struggle! Add in Sasa getting sick and ending up in hospital, trying to interview key judges and characters within the industry and the stress of whether he would actually win or not and it makes for long days, little sleep and generally running on adrenaline… and coffee of course!
Over what period of time did you follow Sasa Sestic?
Jeff Hann first met Sasa in 2014 and in October of the same year we both flew up to Canberra to pitch the idea of making a film about his travels across the globe sourcing and hunting for coffee. We have been following Sasa ever since, through Ethiopia, Honduras, Colombia, Seattle and many trips to Canberra (we are based in Melbourne). By the time we wrapped the filming, we had been following Sasa for over 18 months.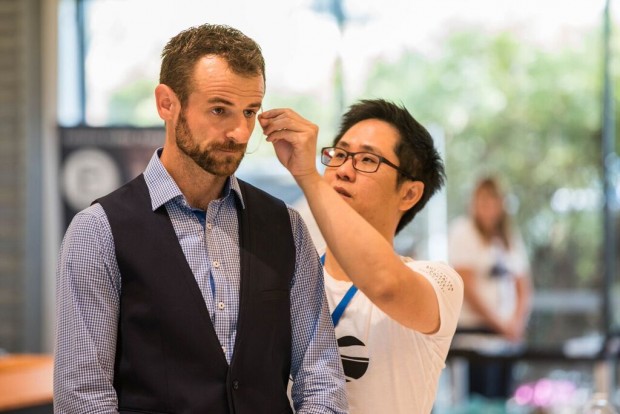 Do you plan on making any additional films about coffee, its growers, roasters, or baristas? What are you working on next?
At the moment we are just trying to get "The Coffee Man" finished! We have fallen in love with the world of specialty coffee, so if the next project was also in this world then we would be very happy, but at this stage we don't have any plans for the next one. I think before the next we might both take a little holiday.
Howard Bryman
Howard Bryman is the associate editor of Daily Coffee News by Roast Magazine. He is based in Portland, Oregon.