Operating over a dozen stores, a coffee trailer and an expanding wholesale program is complicated stuff. To keep track of it all with tidiness and efficiency, a centralized headquarters is key, and yet to this point 22-year-old Heine Brothers' coffee company has had its corporate offices perched above one store and its roastery and training center in a small warehouse across town.
However, now that they've signed the lease on a century-old, 40,000-square building in a neighborhood whose revitalization they're excited to assist, it's finally all coming together: Heine Brothers' is moving to Portland!
The Portland Warehouse District of west Louisville, that is. The Louisville, Ky.-based company will be moving its corporate offices out from above their Crescent Hill store while also relocating, upgrading and expanding its production and training resources out of the warehouse in Louisville's Clifton neighborhood and into an historic warehouse at 1301 W. Main Street, considered one of the oldest steel-beam constructed buildings in Louisville.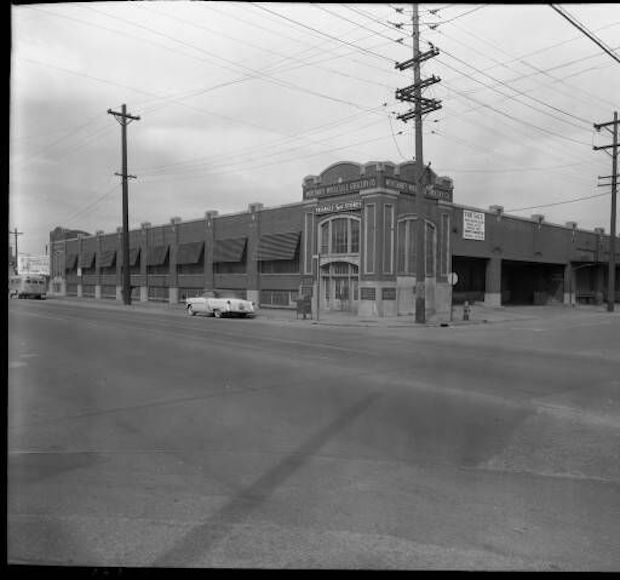 "It has a lot of really great natural light, which I'm really looking forward to," HB head roaster and coffee buyer Alec Risch told Daily Coffee News. Risch said that the current combined square footage of the company's offices and production space is about 5,500 square feet, and in the newly purchased space they'll be spreading out into about 16,000 square feet. That amount will not only be a relief now but will grant them the flexibility to keep growing for years to come.
Risch reported that the new headquarters will include a full cafe-inspired training center featuring the same set-up as in their cafes, including the POS system. There will also be classroom big enough for two dozen people, a cupping room, an equipment repair area, conference room and an employee gym.
Heine Bros intends to make the conference room available for use by other local companies and nonprofits, and the remainder of the building will be leased out to other businesses, which Risch thinks could include a brewery or tech company, as several of both have already expressed interest in moving into what's considered an up-and-coming neighborhood.
Heine Brothers' was founded in 1994 by Gary Heine and Mike Mays with their still-thriving flagship location on Longest Ave. The company's foundational quarter-bag Sivetz roaster originally stood in view of patrons there, and they opened a second location within a year, and a third two years later. Today they're operating 13 stores, eight of which offer drive-thru service and one of which also serves beer and wine. They've also got an Airstream coffee truck out on the road, and a slowly growing handful of wholesale accounts, although to this point wholesale has not been a primary focal point of growth for them.
"We do intend to make a more concerted effort to seek wholesale accounts once we're in [the new facility]," said Risch, estimating that it might be another year before everything settles enough with the new building and new equipment for them to make a confident push forward.
Their current roaster, a Loring SmartRoast A15 that they purchased in 2012, will make the move to Main Street where it will be joined by a brand new Loring S35. The company currently roasts about 160,000-180,000 pounds of coffee annually, roughly 95 percent of which Risch estimates goes to supplying their own retail shops.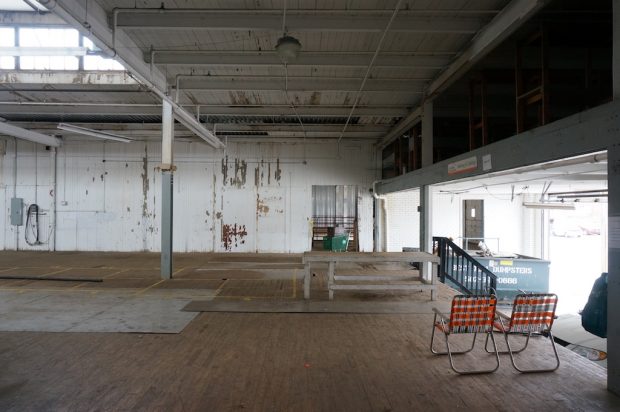 It was in late 1999 that HB aligned with six other microroasters based around the United States and Canada to join Cooperative Coffees, a green coffee importing cooperative that focuses on long-term support of small-scale farmers. Since May 2002, 100 percent of HB's coffees have been Fair Trade and organic, and they continue to source all of their green coffee through the cooperative they helped form and that now has over 20 roaster-member companies from throughout North America.
About six months ago, Ed Canty, former Fair Trade buyer for Green Mountain Coffee Roasters, was hired into the position of general manager of the coop that meets at least once a year in the U.S. and once somewhere at origin.
"He's helping us rethink the philosophy of membership and sales," Risch said of the coop's ideas for the future. "The plan is definitely to grow volume. Whether that is to include new members or increase non-member sales is still in the works, but growth is definitely on the table."
As for the growth of Heine Brothers' Coffee, Risch said the company considers the goal is to top out at around 20 or 25 retail stores, and to get there with as natural a growth rate as possible. Those might include another few in Louisville and perhaps a few slightly farther afield, but not necessarily by much.
"All of our cafes are very neighborhood oriented," he said. "As long as we feel like there's a neighborhood, whether it's in the city or not, that is in need of retail coffee, then we'll look at it."
The HB team is currently discussing the design specifics of the new facility with architects, with work slated to begin on the renovation later this spring, followed hopefully by a fall ribbon-cutting.
Howard Bryman
Howard Bryman is the associate editor of Daily Coffee News by Roast Magazine. He is based in Portland, Oregon.