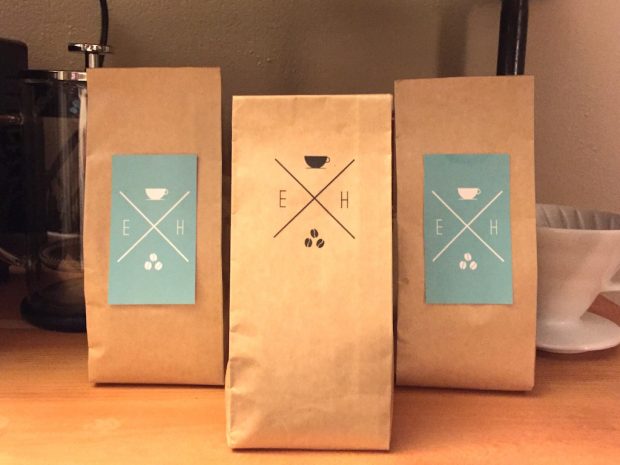 A transitional step between home roasting and commercial roasting is cottage roasting — most often, selling home-roasted coffee at farmers markets — although this remains an alternative only on a state-by-state basis, as the laws allow.
This spring, 27-year-old Ethan Hoinacki of the Central Illinois city of Lincoln became the first coffee roaster in the state to sell coffee under a revised cottage food law.
After starting his roasting journey with a popcorn popper in 2014, Hoinacki upgraded to the popular Behmor 1600 Plus home model while hoping to sell his coffees at the ALHM Market, a local farmers market in Lincoln.
In April 2015, he began working with State Rep. Tim Butler's office to get legislation passed to allow home roasted coffee as a cottage food. "We found a pending bill (HB2486) that would allow us to add home roasted coffee as an approved item, but it was too late to make an amendment," Hoinacki said, adding that months of research followed before he and Butler's office lined up a contact in the State of Illinois Farmers Market Task Force. "We were working with the director to add home roasted coffee to the list, and then she retired."
Three more months passed before Hoinacki was granted approval by the task force's new director, while the roaster also worked towards approval with the county health department.
Hoinacki said his "ah-ha" moment in coffee came in the form of a cup served by Thirty-Thirty Coffee of Peoria, Ill., and his interest in roasting took off from there. Hoinacki is currently selling his coffees locally at the farmers market, donating 20 percent of the profits to different charities, and he's been pursuing plans to gain access to a commercial kitchen that would allow the commercial enterprise to expand.
Nick Brown
Nick Brown is the editor of Daily Coffee News by Roast Magazine. Feedback and story ideas are welcome at publisher (at) dailycoffeenews.com, or see the "About Us" page for contact information.