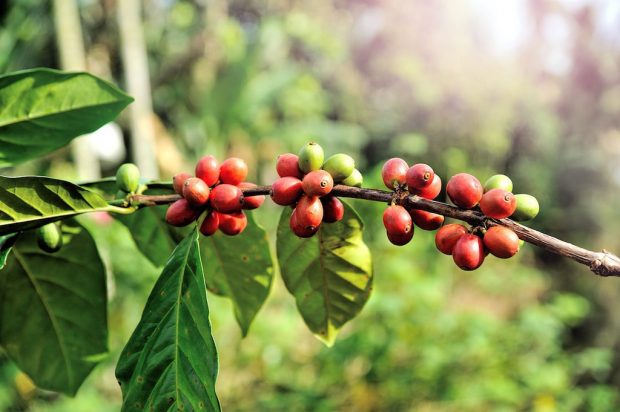 Transitioning the entire coffee sector to make coffee the world's first fully sustainable agricultural product would require a total investment of approximately $4.1 billion USD, and would take nearly 30 years to affect all the world's coffee producers.
This fascinating, albeit somewhat confounding, estimate comes from the Coffee Sustainability Catalogue 2016, a 168-page report jointly released late last week by the Global Coffee Platform (which grew out of the 4C Association), the Sustainable Coffee Challenge (convened by Conservation International) and the Specialty Coffee Association of America, and shared during last week's Vision 2020 workshop in London.
The sprawling catalogue is something of a "state of the sector" document regarding sustainability, eyeing coffee from a global perspective, and recognizing the incredible number of stakeholders involved in sustainability, from pickers and farmers to warehousers and shippers to buyers, roasters, nonprofits, certifying agencies, government organizations, NGOs and many more.
"There is undeniably an urgent need for increased coordination and alignment — which is why the Global Coffee Platform as a central convener of public and private coffee stakeholders will use the catalogue as a tool to strengthen and develop our strategies so we see less fragmentation and overlap and more collaboration towards making coffee the first sustainable agriculture commodity before 2045," Annette Pensel, GCP interim executive director said in the announcement of the release.
Coordination and alignment on a global scale is naturally complex, and the catalogue itself drew upon information collected from more than 80 stakeholders from throughout the coffee supply chain.
A major positive takeaway from the catalogue is that more than $350 million is currently being invested annually in sustainability programs and initiatives, such as certifications, impacting some 350,000 coffee farmers — a figure the groups said has doubled in the past 15 years.
"We are encouraged by the findings presented in the catalogue, but know we still have much to do in order to grow coffee in a way that meets future demand while conserving the environment and ensuring the prosperity and well-being of producing communities," said Conservation International's Bambi Semroc, the lead coffee expert for the Sustainable Coffee Challenge. "Knowing where we stand in relation to our ultimate goal is a huge step in enabling us to accelerate action and build a sustainable future for coffee."
Read the complete catalogue here.
Nick Brown
Nick Brown is the editor of Daily Coffee News by Roast Magazine.