Following a trademark opposition claim from the fast-food, drive-through chain Sonic — known for its cartoon hedgehog mascot and its long-running comedic TV spots that make the bold move of being devoid of actual comedy — Bay Area specialty roaster Supersonic Coffee has announced a name change and rebranding, to AKA Coffee.
"When we received notice of Sonic's intention to oppose our trademark application, we engaged one of the top IP firms in the country," former Supersonic and now AKA Managing Director John Laird said in an announcement of the rebranding. "After several months of legal communication it was clear that the fight against Sonic was going to be long and expensive."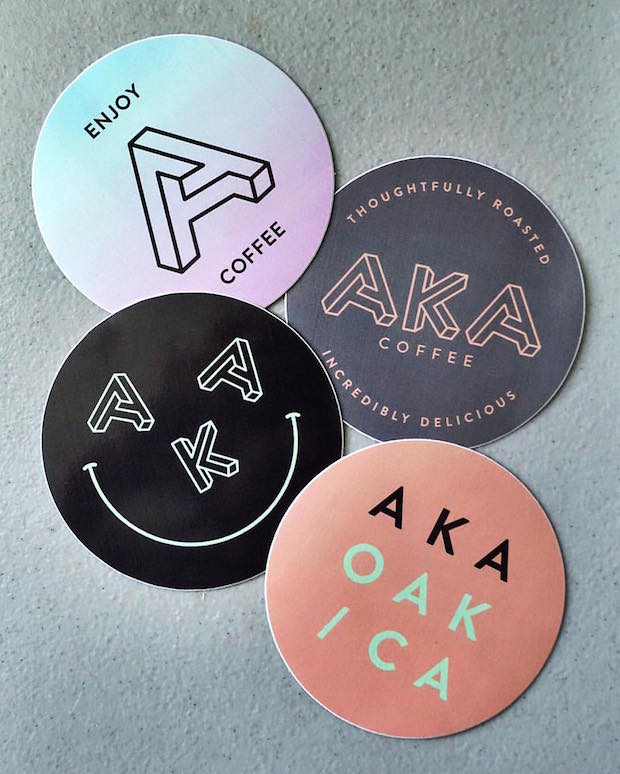 Supersonic boldly launched two years ago, roasting coffee in an East Bay facility and marketing its meticulously sourced coffees to upscale cafés throughout the country. Last year, Supersonic went through an amicable split with an initial investor, while launching eye-catching new low-height-profile bags featuring the brand's characteristic neon green, silver and white.
While those bags now lack purpose, the good news for coffee fans is that the decision to rebrand seems in large part related to plans to open a retail facility.
"Although Supersonic Coffee is a small specialty coffee roaster and clearly not in the same market as Sonic, Sonic's counsel claimed the potential for confusion, and stated — in no uncertain terms — that when Supersonic Coffee opened any retail operations, Sonic would pursue legal action to defend their trademarks," the company announced last week.
Now, as AKA, the coffee company is moving forward with a retail plan. "One of our first orders of business is to complete a retail project that is under development in the East Bay," the AKA team announced. "It will be a small outdoor kiosk in a lovely new park that's set to open in early 2017. We look forward to finally serving coffee to our East Bay community and everyone who comes to visit."
Nick Brown
Nick Brown is the editor of Daily Coffee News by Roast Magazine.