In the Bulow Creek State Park near Ormond Beach, Fla., the Fairchild Oak tree has stood for more than 400 years, its mighty trunk anchored by strong roots to have weathered countless storms.
A new primarily wholesale roasting company in Ormond Beach called Steel Oak Coffee is named in reference to this historic local oak, helping to provide the root foundation for a specialty coffee community still in its sapling stages.
"This whole roasting thing has really gone to the community level. It really speaks to what the community's all about," Steel Oak Coffee cofounder Carl Dupper told Daily Coffee News. Dupper and his business partner and wife, Michele Dupper, lived in Ormond Beach from 2001 to 2009, but had to move away when the housing market bubble burst and the economy turned sour.
"My wife and I, we really didn't want to leave Ormond Beach back in '09," said Dupper, "but we had nothing that was paying the bills."
Their search for greener pastures elsewhere eventually led to them falling in love with the well-developed specialty coffee culture of Raleigh, N.C., where they lived for a time before seizing upon the opportunity to return to Ormond Beach. With their eyes now open to the beauty of quality coffee, they realized how much room for improvement there was in their Florida town.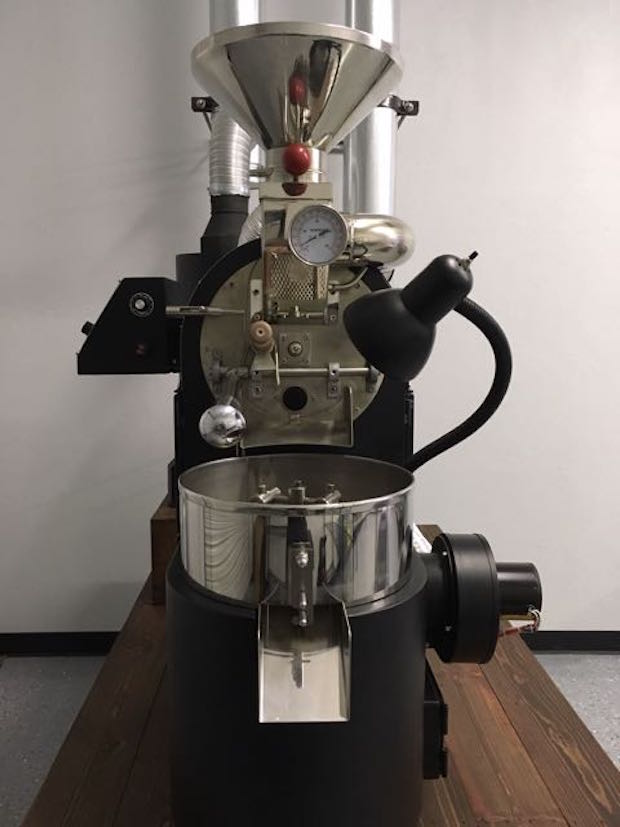 Dupper served high-quality, fresh-roasted coffee to a round of focus groups, confirming his own suspicions that folks in area did indeed prefer the good stuff, before he invested in a 2-kilo North machine from Mill City Roasters and launched Steel Oak Coffee from a garage.
A few months later, in October of last year, the company expanded into a proper 650-square-foot production facility in Ormond Beach's industrial warehouse district, right across the street from a local brewery. There they do public cuppings, tastings and educational events, as well as training for their rapidly expanding wholesale clientele. Said Dupper, "The stars aligned, and we came at the right time."
At the controls of his trusty North machine, Dupper aims to let the natural characteristics of each bean, sourced through importers Balzac Brothers and Café Imports, speak for themselves.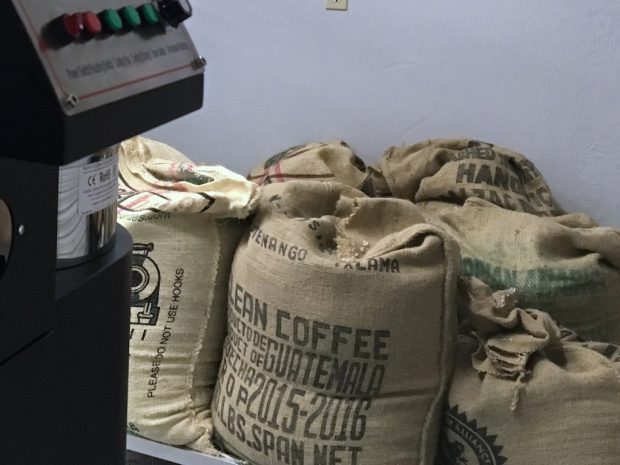 "My job as a roaster is just to make sure that what that bean has to offer is brought out and not damaged," said Dupper, who runs through a variety of profiles for each bean in order to determine which treatment highlights its key characteristics most faithfully. He added, "I would hope that every other roaster approaches it the same."
Steel Oak opens its roastery to the public on Saturdays and holds free, organized "Second Saturday" tasting events to welcome the community in and start the conversation about quality coffee, which Dupper reported is in its infancy in Ormond Beach.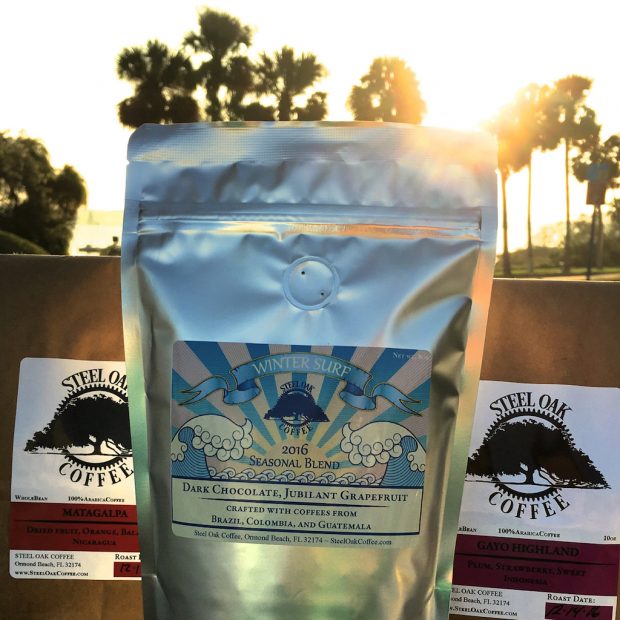 He cites one particular new client, Gold Leaf Coffee, which just soft-opened earlier this week, as the area's first true quality-oriented specialty coffee outpost.
"There's more information about where it comes from, how it's seasonal," Dupper said of the culture presented at Gold Leaf. "They're taking what we've started to really the get conversation going around Ormond Beach, and they're projecting it into a retail space."
This takes some of the heat off of Steel Oak to expand into retail itself, which is something Dupper simply isn't interested in, for now. "I like just talking to the roaster," said Dupper, adding with a laugh, "The roaster doesn't talk back, typically. I'm good with that."
In cultivating their wholesale business, Dupper said Steel Oak has pursued "strategic partnerships," supplying a careful selection of longstanding, quality-oriented and well-loved local businesses that serve Steel Oak with pride both in its quality and its locality. In this way they can build their brand from a position of strength in the local community and spread out from there — opportunities for which are abundant, according to Dupper.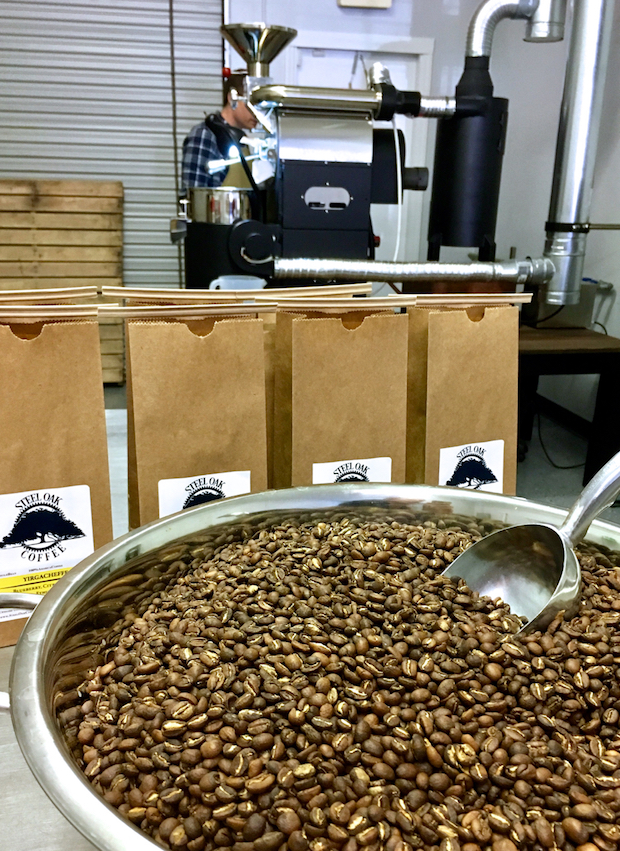 "We're turning people down left and right. Which is a good thing, but it's a bad thing too," Dupper said. "You've got to watch how fast you grow, or you end up going broke or out of business. You can sign everybody up, but the minute you don't deliver quality or on time to someone's expectations, you're out. Our thing is about quality, service, and really being local."
Even with this view toward growth, Dupper said a capacity upgrade is likely on the near horizon. He's considering either a larger Probat or San Franciscan sometime within the coming month or two, in order to continue widening the product offerings, which may soon also include a cold RTD coffee product.
Howard Bryman
Howard Bryman is the associate editor of Daily Coffee News by Roast Magazine. He is based in Portland, Oregon.