A new batch brewer from Swedish coffee equipment and service company 3Temp called The Hipster has begun making its first appearances in the United States. And like its recent predecessors in batch brewing design and mechanical innovation, such as the Alpha Dominche's Sight machine and the Ground Control by Voga Coffee, there's more to The Hipster than its brazenly stylish appearance.
Designed by 3Temp cofounding engineer Jarl Nilson, the Hipster's main breakthrough, as reflected in the name of its manufacturer, is its ability to split the brew process into three stages — pre-brew, extraction, and end — each of which can deliver water at different user-designated temperatures. Water can be delivered to the bed of grounds either continuously or in pulses, up to a maximum of 15 pulses. The user's chosen number of pulses dictates the total brew time.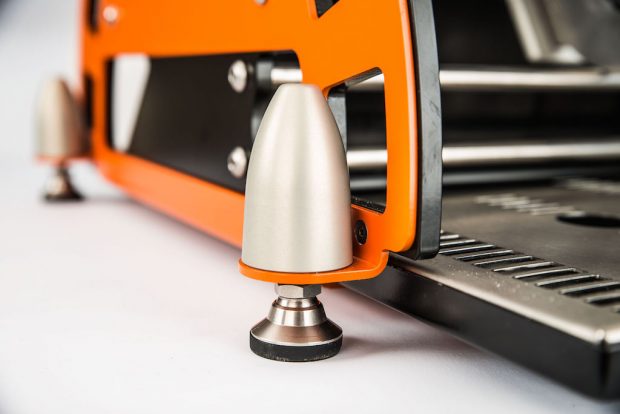 "One great feature about this machine is that there are no boilers," 3Temp founder and CEO Patrik Stridsberg told Daily Coffee News. "We call them tubes, and they contain the complete water and heating process."
According to Stridsberg, water is flash-heated using a thermocoil-type system, which also cools rapidly as soon as the heaters are shut off. Fresh water is heated on its way through the system, reaching the precise desired temperature in about 20-30 seconds from a cold start, or about five to 10 seconds from a "warm" start.
"If you set the recipe to lower the temperature from say 96°C in the extraction phase to 91°C in the end phase, the temperature reduction smooths out over approximately 15 seconds," explained Stridsberg.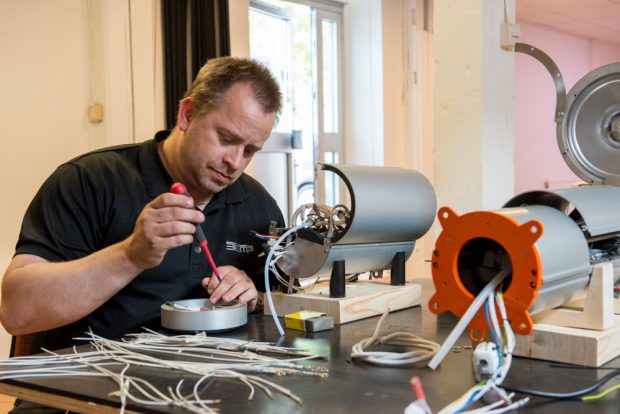 The brewer also offers a versatile range of volumes. Currently the company offers two different wire inserts, one that V60 filters for brews from 150-milliliter up to 800-milliliters and another for 1 to 3.8-liter batches. The company has stated that a third, medium-size insert for the 800-milliliter-to-1.5-liter range is forthcoming.
Currently the Hipster ships from Sweden to 3Temp's sole U.S. distributor, The Espresso Specialist, in New York City. Pricing information is available through direct contact with the company. "I rarely talk prices before the potential buyer has got a full presentation," said Stridsberg, adding, "If you see the equipment in your bar as a cost, everything is too expensive. If you see it as an investment you are a potential future owner of a Hipster brewer."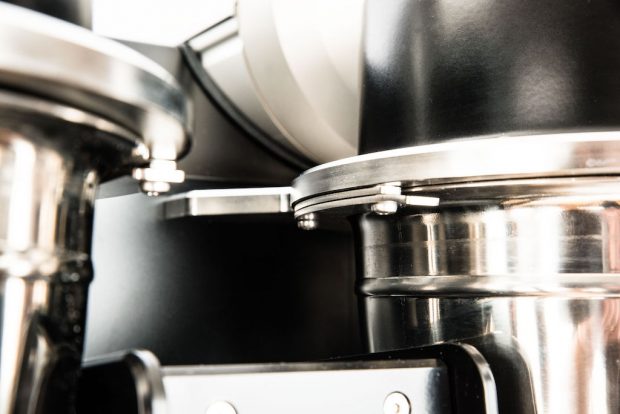 Stridsberg said that several well-known roasters and coffee bars have adopted the Hispter in the U.S., including the rapidly-expanding international Danish chain Joe & the Juice, which has committed to installing Hipsters on all future counters. River Coyote is another new Big Apple shop with a Hipster on board.
"We have big visions for the future, and we are going to expand the Hipster concept further," said Stridsberg, adding the machine's interactivity via the Internet of Things leaves plenty of doors open for future development. Said Stridsberg, "The IoT-system is full of potential to also develop other services and communication with all levels of customers and this something we are exploring right now."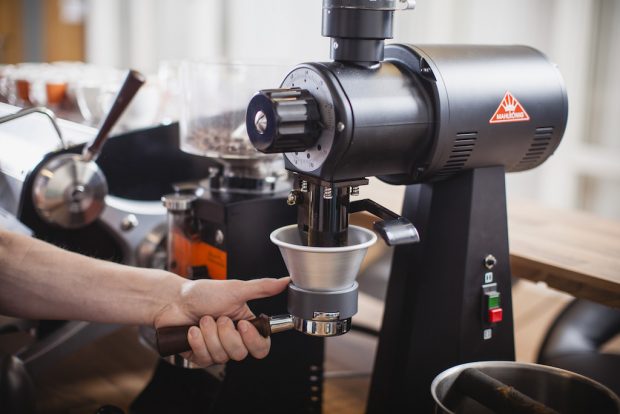 Howard Bryman
Howard Bryman is the associate editor of Daily Coffee News by Roast Magazine. He is based in Portland, Oregon.