Longtime fixtures in the Austin, Texas, specialty coffee scene, Steve and Stephanie Williams have opened a second location of Bennu Coffee, serving coffee roasted exclusively by Austin's Texas Coffee Traders and offering a range of food items from popular local outfits.
The new Bennu location, coming eight years after the original Bennu shop on MLK in East Austin, is just off the high-profile intersection of South Congress Ave. and Riverside Drive, in the former home of Dominican Joe's.
For Steve Williams, a former Mojo's barista who then went on to launch Epoch Coffee before eventually departing from there in 2008, the renewed focus on the Bennu brand is a bit of a return to form. After he and Stephanie opened Bennu in 2008, Steve went on to co-found Chameleon Cold Brew with Chris Campbell. That company has since scored millions of dollars in VC investments and its RTD cold brew can now be found on the shelves of thousands of stores throughout the United States.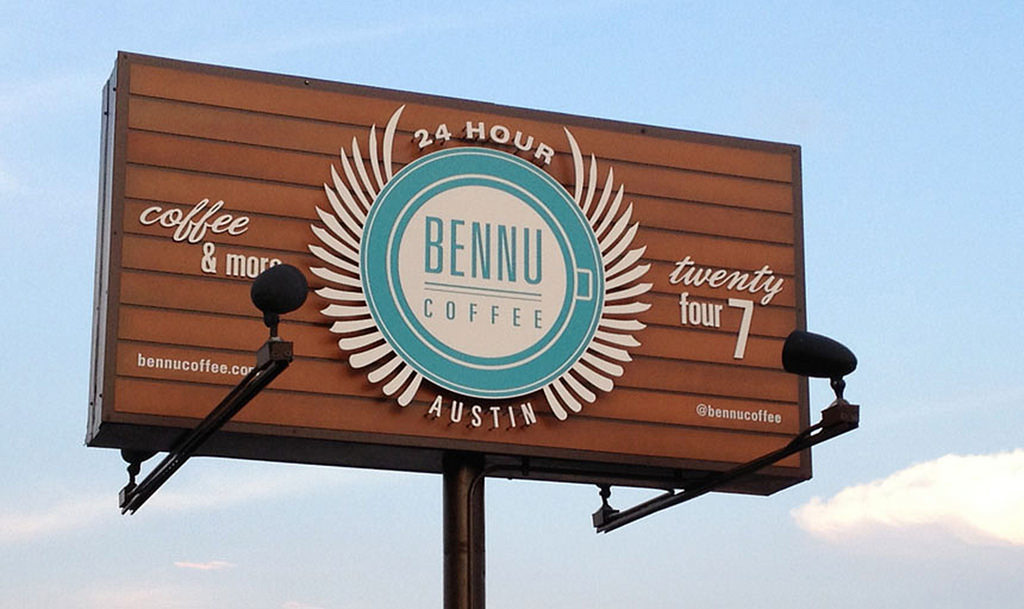 Williams, who notably helped develop the Chameleon cold brew recipe along with Texas Coffee Traders, maintains a financial stake in that company, although he has walked away from its operations to return his full attention to Bennu.
The new Bennu bar features a Victoria Arduiro VA358 White Eagle espresso machine supported by a Nuova Simonelli Mythos Grinder, while the shop offers a range of coffees for individual French presses. Of course there will Bennu's signature iced latte, the Iced Bennu, as well as a Bennu Cold Brew. Williams has continued to work closely with Texas Coffee Traders on all the roasted coffee profiles.
"They know more about coffee than anyone I've ever met. I consider it an honor to get to work side by side with them on blends and projects," Williams told Daily Coffee News of his relationship with TCT. "They've been instrumental in coming up with our cold brew blend, which became the original blend for Chameleon Cold Brew. They were also helpful as we scaled Chameleon up."
Now standing as one of the nation's foremost cold brew experts, Williams speaks with fluency about its development, both for Chameleon and for the Bennu brand.
"The flavor profile is geared to the traditional American palate. Most American coffee in the early years came out of Central and South America," he said. "The soil and climates obviously vary greatly from this region but generally yield up a lightly earthy, chocolaty flavor profile — not as heavy as the Indonesians, lighter, a bit more accessible. We also wanted to mix in a good amount of TCT's special project coffee from Monteverde [Costa Rica], which gave the blend a brightness and more balanced flavor. I wanted to keep the roast lighter so as not to taste the carbon from the darker roast and keep the acidity as low as possible."
As the Williamses tend to foster community development, including partnerships with nonprofits on local efforts, the Bennu food and RTD menu reflects a locally-sourced range of offerings coming from Taco Mex, The Green Cart, Russell's Bakery, Hoboken Pie, Fricano's Deli, The Stroop Club stroopwafels, Ladybird Provisions, Skull & Cakebones Bakery, Hot Jumbo Bagel, Cielo Water and Buddha's Brew. Both locations will soon also be adding Tamale Addiction tamales and Celeste's Best vegan desserts to the menu.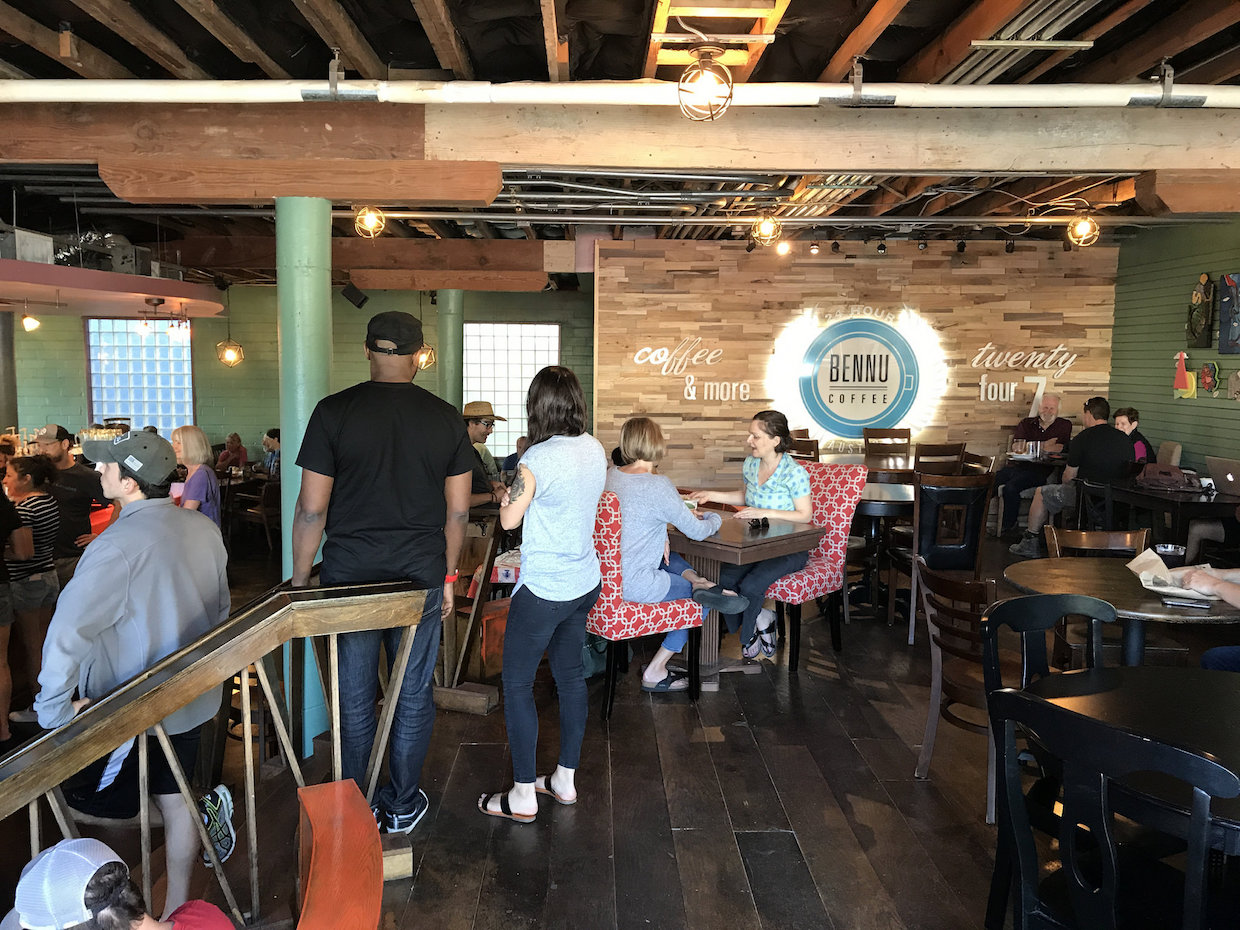 And like the original Bennu spot, the South Congress location will be open 24 hours. "You're paying 24 hours of rent. You might as well be making money for 24 hours," Williams said, adding that 3 a.m. in the middle of a Central Texas heat wave is actually quite a lovely time to venture out.
Asked whether Austinites can expect more 24-hour Bennu bars in the near future, Williams said, "We are currently focusing on offering the best coffee and service around the clock at our two central Austin locations, while raising a family. This feat keeps us busy for now."
Bennu Coffee's second location is now open at 515 South Congress Ave., in Austin, Texas
Nick Brown
Nick Brown is the editor of Daily Coffee News by Roast Magazine.