With at least 20 coffee competitions under her belt, including a win at the London Coffee Masters event earlier this year, Poland's Agnieszka Rojewska was an ambassador for the barista community long before winning the World Barista Championship (WBC) last month.
With her recent victory in Amsterdam, Rojewska became the first Polish competitor to win the coveted title of World Barista Champion. Previously, no other competitor from Poland had placed in the top six at the WBC.
"It is a great thing for an emerging country such as mine," Rojewska told Daily Coffee News. "We are all excited because it opens a lot of new opportunities for us, and I hope we will be able to grow an even bigger and stronger coffee community."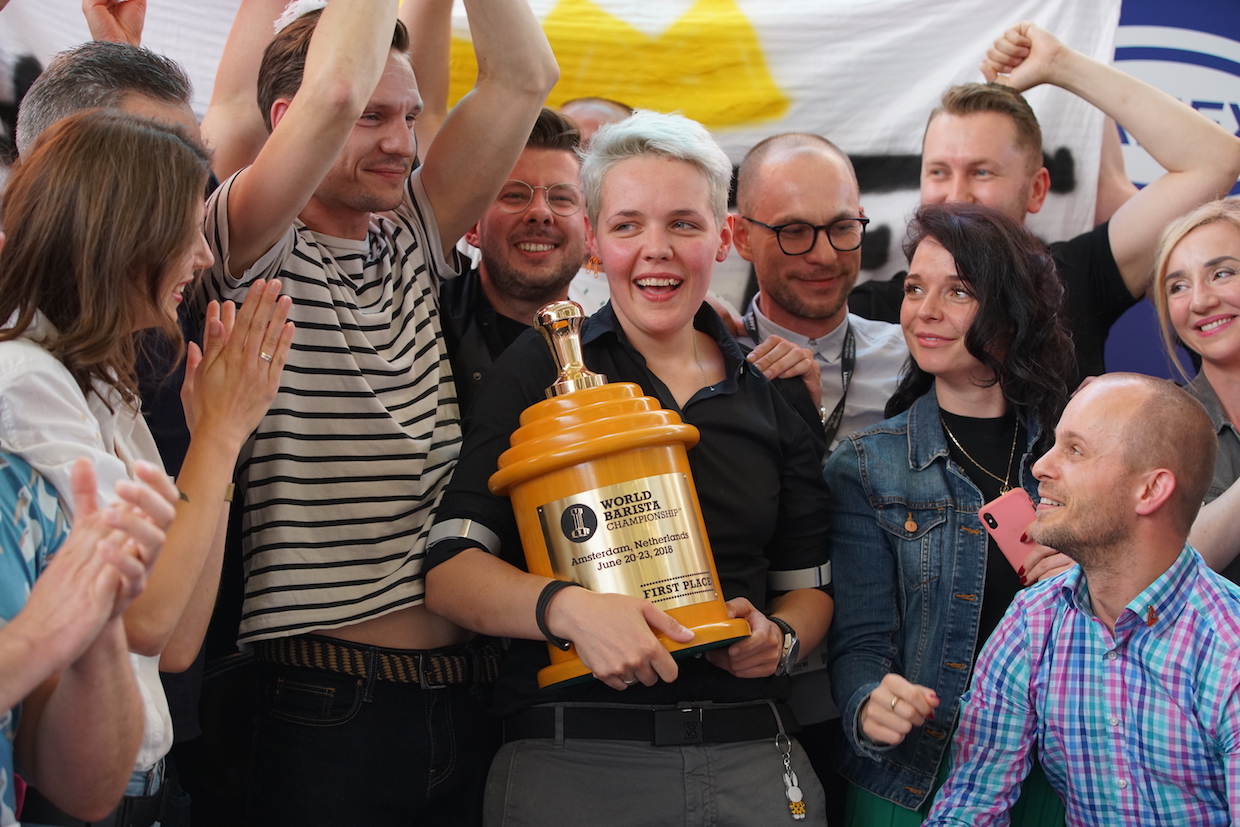 More importantly from a global perspective, Rojewska is the first woman to ever win the WBC title, beating out 56 other national barista champions as sanctioned by World Coffee Events. Said Rojewska, "I hope this will encourage more women to keep chasing their dreams and goals."
Rojewska took home the title with a compelling routine built around the themes of service and education. Her presentation focused on the relationship between barista and customer, illustrating how baristas can help foster the customer's progression from square one to a more advanced and nuanced understanding of specialty coffee.
"Working behind the bar, I noticed that often customers are treated like coffee pros and they get confused," Rojewska said. "Then they never come back because they don't understand why the coffee tastes different that they are used to. I wanted to point out that I see this small problem in our industry."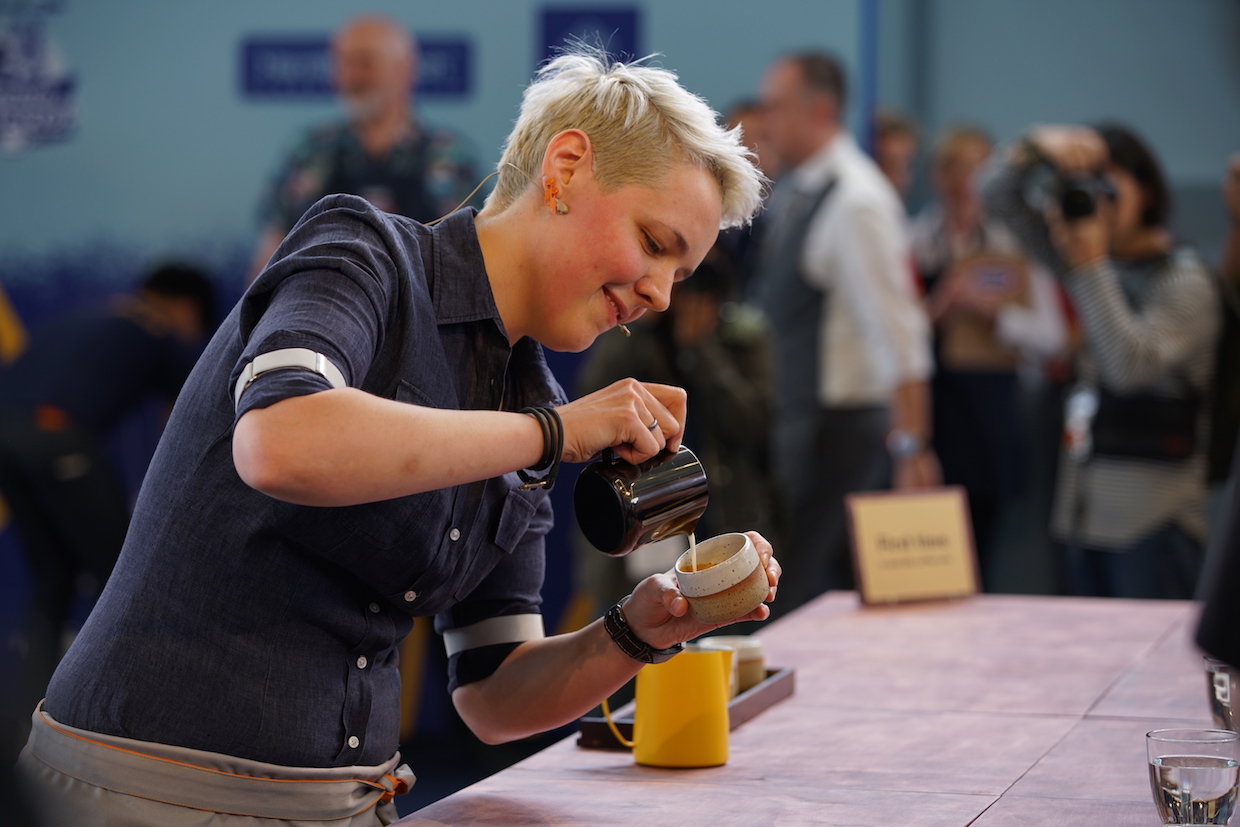 Rojewska served the judges — her customers, as it were — an Ethiopian coffee from Masina Village in Guji, sourced by Project Origin. During her routine, Rojewska highlighted the coffee's tropical flavours, yellow fruit characteristics, and creamy texture. The coffee was processed by washed carbonic maceration, an experimental process created by 2015 World Barista Champion Sasa Sestic.
"When I started my collaboration with Saša, we tried some different coffees… This one was very tropical, elegant, and just suited what I wanted to do on stage," Rojewska said. "For my signature beverage, I tasted the coffee to find the characteristics that I wanted to enhance, and started to research ingredients that would fit best."
Rojewska is currently freelancing as a barista and coffee trainer. She is also a Specialty Coffee Association Authorized SCA Trainer (AST), providing coffee education workshops to clients around the world. Her career in the coffee industry began over a decade ago.
"I was looking for a part time job for the summer, and it just happen that I found it in a chain coffee shop at Poznań Main Railway station," Rojewska said. "This was my first job ever."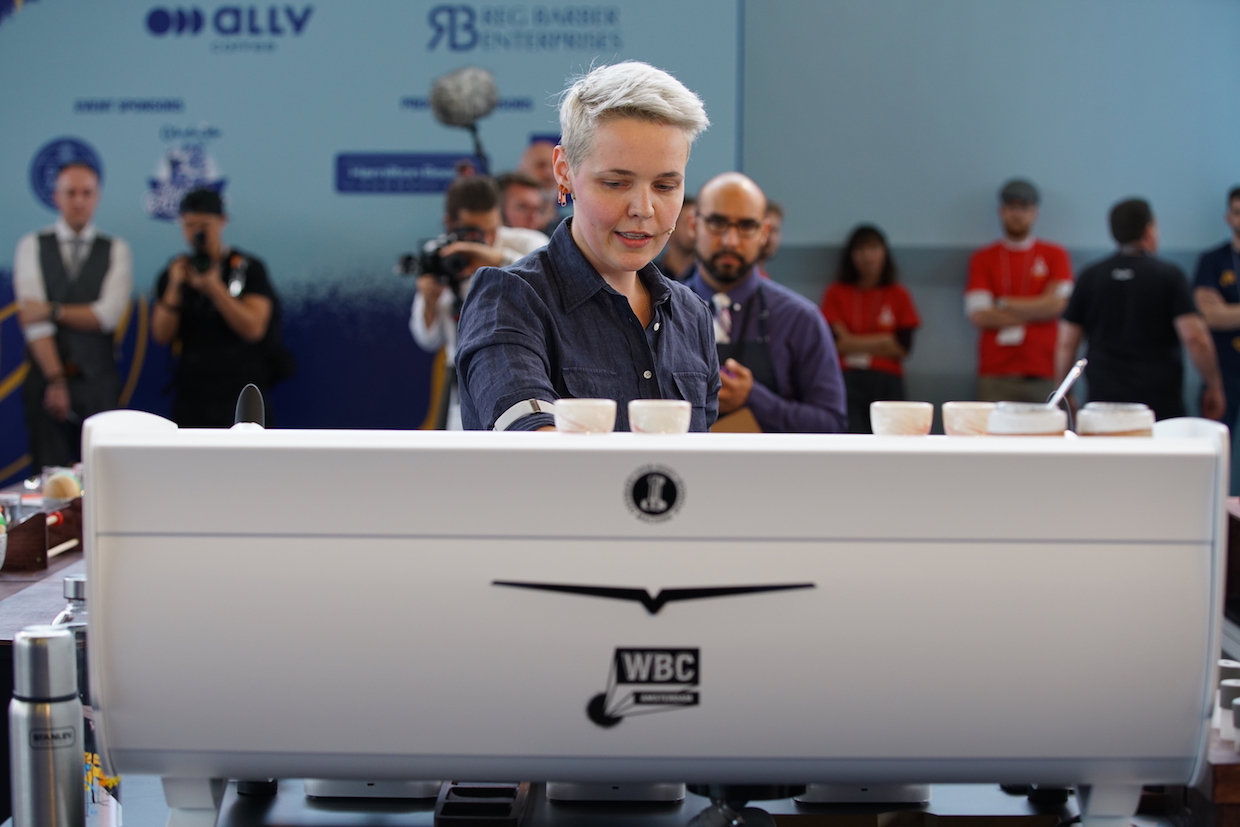 After six months of working as a barista, Rojewska began competing when her trainer at the coffee chain sent in an application on her behalf, and without her knowledge.
"It was an internal competition, but fun," Rojewska said. "If she didn't do that, I never would have started competing. I felt too shy to be on stage, and am very much an introvert. It pushed me out of comfort zone."
Rojewska notes that while coffee competitions have helped her develop skills and improve as a barista, she credits them with significant personal and professional growth as well.
"When I started to win, it just made my career move that much faster — which has been crazy at times," Rojewska said.
As for being an ambassador to the barista community, Rojewska advises prospective competitors and coffee professionals to be always themselves, never give up, never pass up an opportunity to develop skills and knowledge, and to be patient.
"It will come, but it takes a lot of time," said Rojewska. "It is important that you are willing to work for it; it will not be given."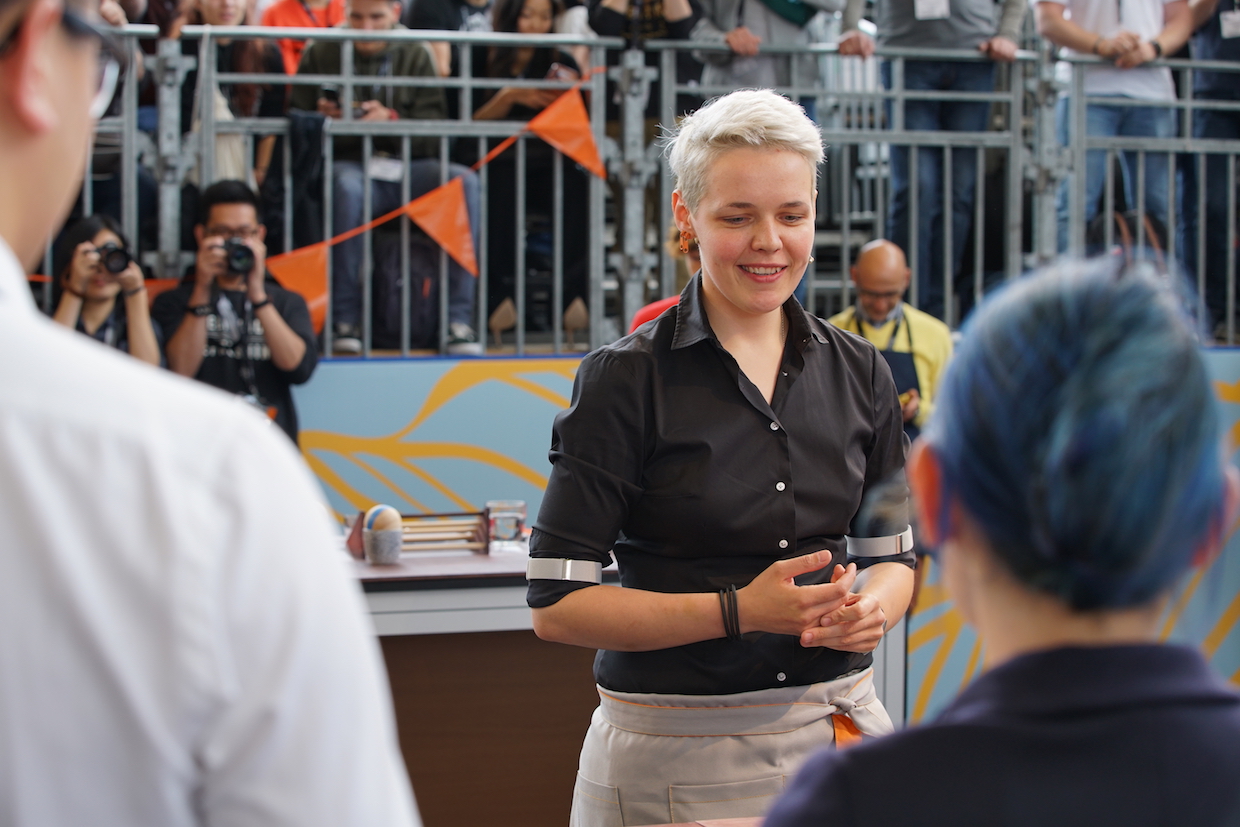 Three Questions with Agnieszka Rojewska
What inspires you most about coffee?
That it is like an endless journey. It never stops surprising me.
What troubles you most about coffee?
It is almost impossible to keep a great roasted coffee for more than a few months without losing flavors. But I'm sure that this will be fixed by some amazing creative people in industry.
What would you be doing if it weren't for coffee?
I would probably be the most boring person ever, working in a big company and completing Excel forms.
Lily Kubota
Lily Kubota is the managing editor and digital content manager for Roast Magazine. She is based in Southern California.