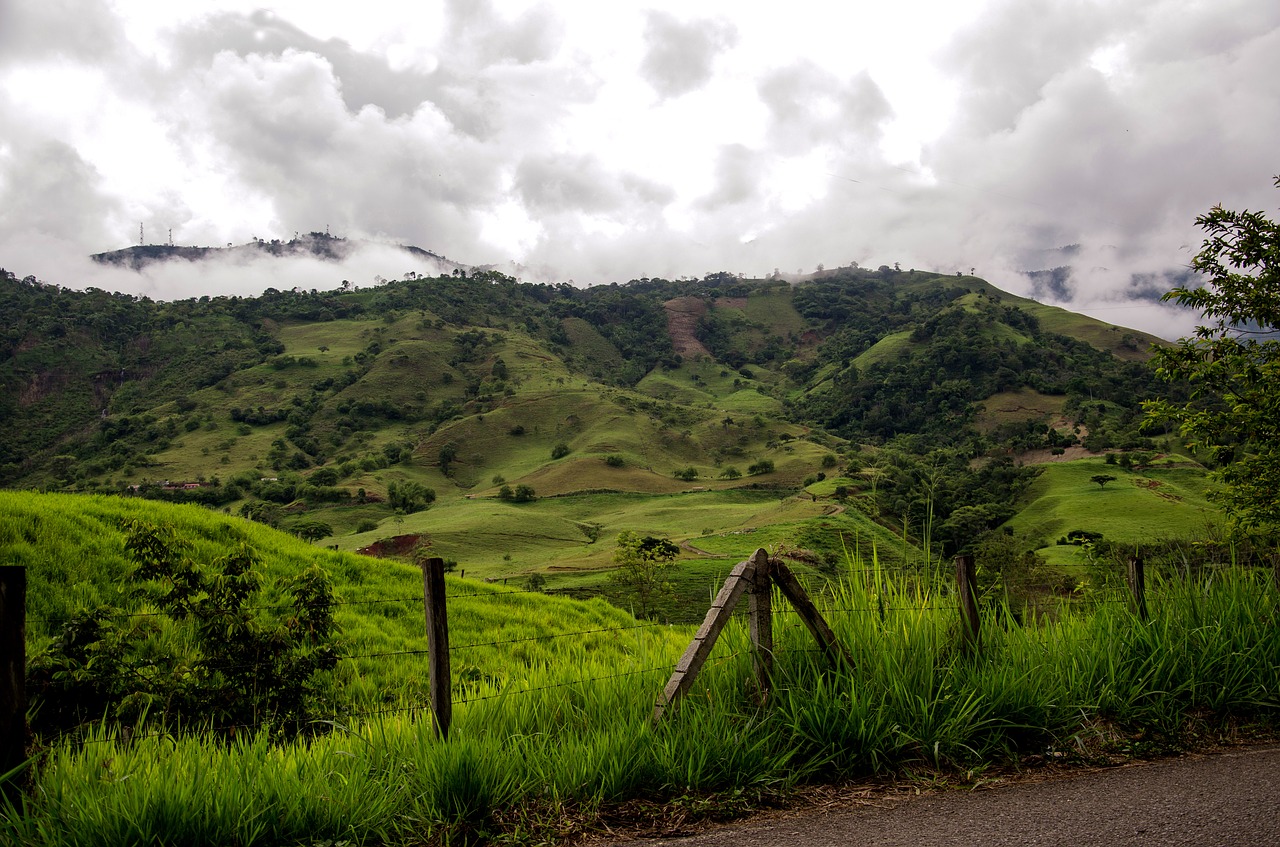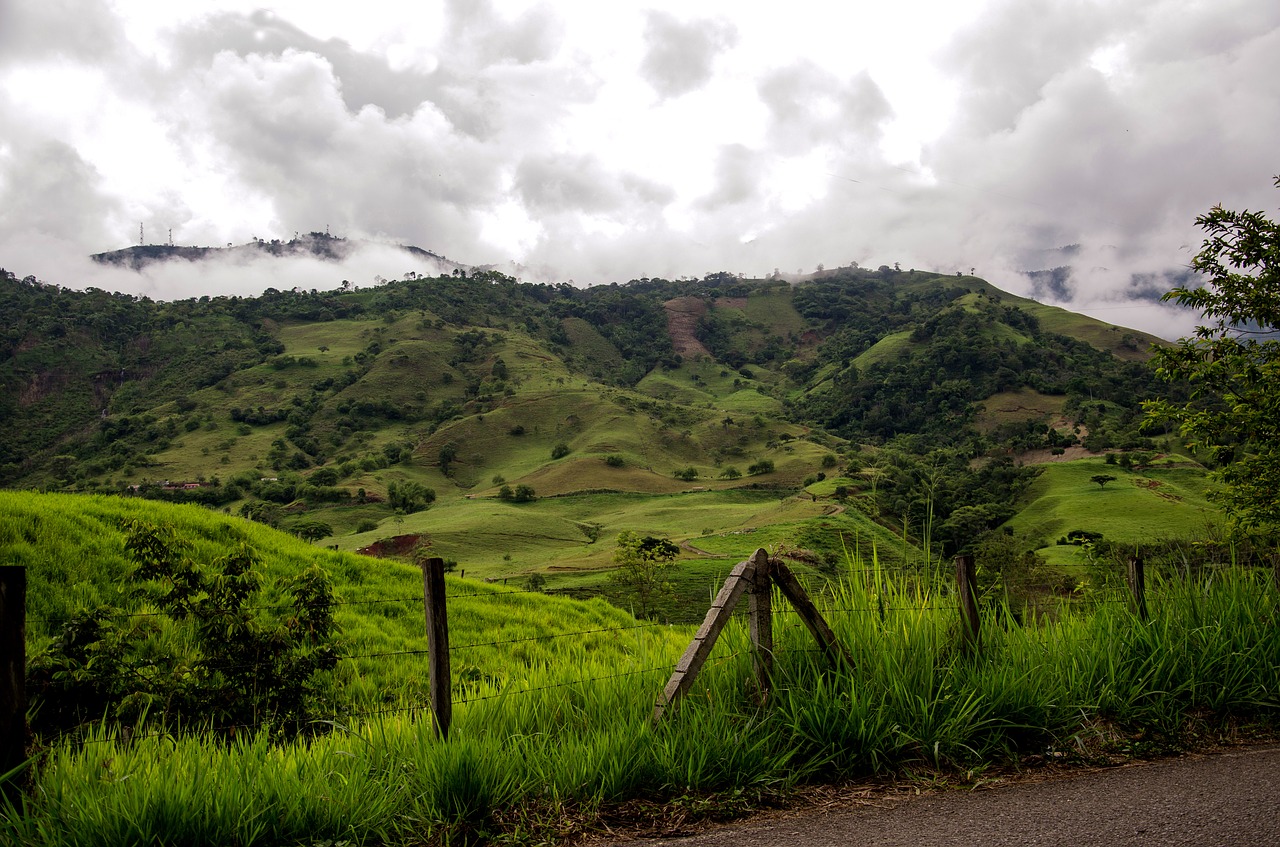 As farmers in Colombia struggle to cope with a current dive in international prices, Reuters reported that a Colombian agriculture minister said the government is considering dispensing some amount of financial aid in response to requests coming in from the country's coffee growers' federation:
"We are going to work with the finance minister to see if we can give a hand to the coffee growers with some measures," Agriculture Minister Andres Valencia told journalists. Valencia is part of the government of new right-wing President Ivan Duque, who has pledged to cut taxes and bolster flagging growth.

"Obviously we have an enormous fiscal challenge, but right now we are studying the possibility of helping in various ways," Valencia said. "It's probable that we're going to propose more than one measure, which could be help with fertilizers, help with debts, incentives for (crop) renovations."
In response to coffee prices also falling in Jamaica, farmers there have taken to protesting in the streets, expressing frustration with the Coffee Industry Board there, according to a report in the Jamaica Star:
This comes after they were told that their coffee would now be bought at $3,000 per box, instead of the $6,000 that was originally agreed on.

"The coffee now a go down, it not even in the middle, all because a the bigger farmers them. When dem a drop the coffee prices, none of these people meet wid the local coffee farmers and ask how much it cost we to grow it and everything," said Syril Ogilvie, who has been a coffee farmer for 23 years.
With commodity coffee prices falling to remarkable lows lately, futures trader Andrew Hecht breaks down why now is the time to buy, buy, buy, on Seeking Alpha, which included the troubling headline "Consumers Rejoice as Producers Suffer":
A long position in coffee has been more than painful, but at the current price, which is the lowest level in a dozen years, the upside prospects are a lot more interesting than the downside potential for the market. Coffee consumers are rejoicing these days as producers suffer, but with coffee at or near the bottom end of its pricing cycle, the odds of a significant recovery are rising. I have been buying coffee and stopping out for small losses over past months, and the losses are adding up. However, I have traded in the coffee futures market for decades, and my experience has been that catching the inevitable upside correction in this volatile market is likely to make up for all of those losses and more. When the price of coffee moves higher, it tends to explode like a rocket ship.
At least he grants two words for the suffering of producers. Yet no matter how icky it feels to discuss Wall Street's profit potential in a fundamentally broken C market, ickier still is the report from the San Francisco Chronicle indicating that it's been back to business as usual over at Four Barrel Coffee, despite commitments by the two remaining owners, complicit in recent charges of abuse by the third owner, to divest to the company's employees:
The apparent normalcy at the Four Barrel outposts comes eight months after an explosive sexual harassment lawsuit forced the divestment of the coffee company's founder, Jeremy Tooker, and spurred a vow from its remaining owners, Tal Mor and Jodi Geren, to make the specialty roaster employee-owned. The lawsuit was settled a week after it was filed for an undisclosed amount of money. But seven months after it was made, the promise to shift ownership to employees remains unfulfilled.
The Kellogg School of Management at Northwestern University published an enlightening roundtable discussion between Tanzanian-born Assistant Professor Ameet Morjaria, SHIFT Social Impact Solutions founder Sara Mason, and DRC Producer Group Development Platform Head Angel Mario Martinez Garcia, about challenges and benefits of buying coffee from the Democratic Republic of Congo:
MORJARIA: All this rebuilding and restoration of the coffee sector is happening while in the background the political and humanitarian situation remains fragile. There was a recent outbreak of Ebola, for example. The political situation is such that the UN in fact has repeatedly said the DRC has reached a "breaking point,"with elections twice delayed since 2016 when Kabila's term came to an end. There is a huge power struggle going on in the country. Are there steps that you're taking to sustain and stabilize the work that you're doing and guard against this instability? Or is that something that's just so strong and all you can do is react?

MASON: The best thing we have found is to have strong relationships with the people we work with in-country. Right now, I can't go to the places I need to go. But I have very strong relationships with the local staff that I work with. And so, even when it's too dangerous to go to some areas of the eastern Congo, if you have the people whom you really have faith in, that's going to get your business through those times.

MARTINEZ GARCIA: A quick fix is never going to work in the Congo. And sometimes it's a challenge to find someone who's able to provide resources and time and energy for people to work there in the long run. It is really important to continue supporting producers, to continue increasing skills and knowledge. Because they are the ones, even after we end any activity or any project we have there—in a year or 10 years or 20 years—who will still be there working and living and discussing any future of the coffee sector in the Congo.
Elsewhere in academia, Yale Environment 360 interviewed the New York Botanical Gardens Curator Charles M. Peters, whose study of indigenous forestry practices has included findings that in the long term, traditional slash-and-burn agriculture in the Amazon hasn't been as irresponsible as previous studies made it out to be:
Peters: For the longest time we thought that indigenous people just put in their swiddens [temporary agricultural plots formed by cutting back and burning off vegetative cover] and just walked away from it and cleared another piece of forest. But we've been finding, to the contrary, that the fallow [open area] that they leave, they are actively managing that, they are enriching it with things that are of use to them. In addition to agricultural crops, they plant fruit trees, timber species, thatch palms, medicinal plants, and rattan canes in their fields. The villagers return to their fallows periodically to weed, to clear the underbrush, remove unwanted tree species, and, depending on the season, they collect fruits and palm thatch. Far from being abandoned, much of the fallow vegetation created by indigenous farmers in the tropics is enriched with useful species and carefully managed. For them, there is no clear line between agriculture and forestry. Forest succession is carefully controlled, rather than arrested or inhibited.
And when it comes to the crops in Brazil lately, the prevailing word is "bumper." Unfortunately, buyers of goods from this year's record-setting coffee haul in Brazil are seeing delays, Reuters has reported, due to a shortage of shipping capacity:
The shipping delays come after U.S. coffee imports from Brazil fell 6.6 percent in the first half of 2018 to a six-year low, U.S. International Trade Commission data showed.

"There is less availability of liners, of ships," said Rodrigo Costa, director of trading for Comexim USA.

"Usually it will take a week at most to get a new booking. Now sometimes it's taking three to four weeks."

One U.S. importer cited eight-week delays coupled with a 10 percent price hike.

Brazil's coffee exporters association Cecafé said in its latest monthly report that July shipments, which were up 28 percent from a year prior, could have been even bigger if not for "difficulties at ports."
While the docks are awash in Brazilian beans, the Indian robustalands of Kerala and Karnataka are literally and catastrophically awash in flooding and landslides. Hundreds have died, and the output for the year starting Oct. 1 would be as much as 25 percent lower than last year. Bloomberg checked in with A.L.R.M. Nagappan, chairman of the coffee committee at the United Planters' Association of Southern India:
The plunge in output may be positive for global coffee prices because India exports more than 70 percent of its production. Arabica coffee may get support after sliding this week to the lowest in 12 years. Robusta coffee has dropped 11 percent this year.

But for growers in Kerala, the biggest coffee producer after neighboring Karnataka, the damage is only starting.

"We are in a bad state and we don't know what the future is going to be," Nagappan said Thursday in a phone interview. "Not only the crop but the plants are also damaged and that will take another three to four years to recoup. Many areas have been affected by land slides."
The coffee trade upon which so many lives depend is certainly complex, although it could be worse. The whole consuming world could cut origins and roasters out of the picture completely by growing, processing and roasting their own coffee entirely indoors, at home, anywhere in the world, with a Rotary Station — a crazy concept dreamed up by ARTTA Concept Studio in Hong Kong and reported by South China Morning Post this week. ARTTA Founder Arthur Tang explained:
In the inner central part, half is used for planting and harvesting coffee cherries. The other half is used for drying coffee beans. The most challenging aspect of the design was to create an environment for the Rotary Station in which to grow coffee.

The company decided to use diffuse glass for the roof, with a ventilation system for air circulation. A pipe is connected for water diffusion into the soil to help the growing coffee plants along.

"Both the central part and circular part of the installation are rotational so the home user can easily access each section to handle and process the coffee fruits and beans," Tang says.

It is equipped with an artificial heating system to moderate environmental conditions when the climate is not suitable for the coffee plants' growth. It is also controlled by a computer programme.

The outer circular ring is divided into four parts – for coffee processing, pulping coffee cherries, milling, and roasting and grinding the beans.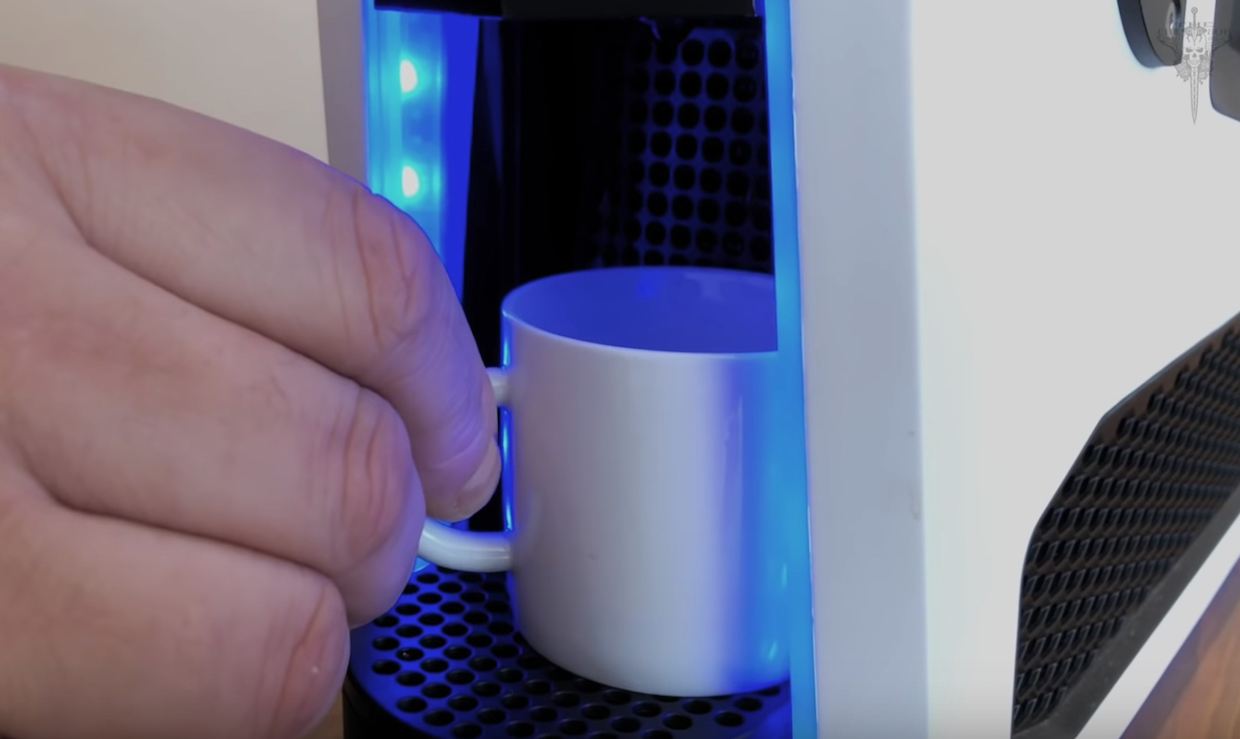 If there was any way to mash a higher number of fairly complicated processes into one station, it would have to involve a computer. The Zotac Mekspresso will do. PC Gamer discovered this gaming CPU with a built-in Nespresso maker:
A few months ago, Caseking founder Ali Abbas posted a video explaining that there's an Nespresso machine tucked inside. The little flavored cups jam into the side of the chassis, and a short while later, delicious coffee flows from the spout in the front.
Howard Bryman
Howard Bryman is the associate editor of Daily Coffee News by Roast Magazine. He is based in Portland, Oregon.