Their name may no longer include Donuts, but Dunkin' sure is on a roll. As one of its first acts with its more succinct first name, the coffee chain and franchisee-owned supply chain management cooperative National DCP have announced a five-year partnership with World Coffee Research, through which a percentage of sales from every pound of Dunkin's Original Blend sold to Dunkin' franchisees be donated to WCR, up to $2 million. Per a press release:
"The commitment by the Dunkin's system makes them one of our biggest donors and a leader in collaborative, pre-competitive agronomic research and development," said Tim Schilling, CEO of World Coffee Research. "With rising temperatures and more frequently extreme weather, the need to make coffee plants more resilient to threats like diseases and droughts has never been more urgent. The support from Dunkin' will be transformational in protecting the availability of quality coffee, and protecting the livelihood of coffee farmers across the globe through access to new coffee varieties and technologies."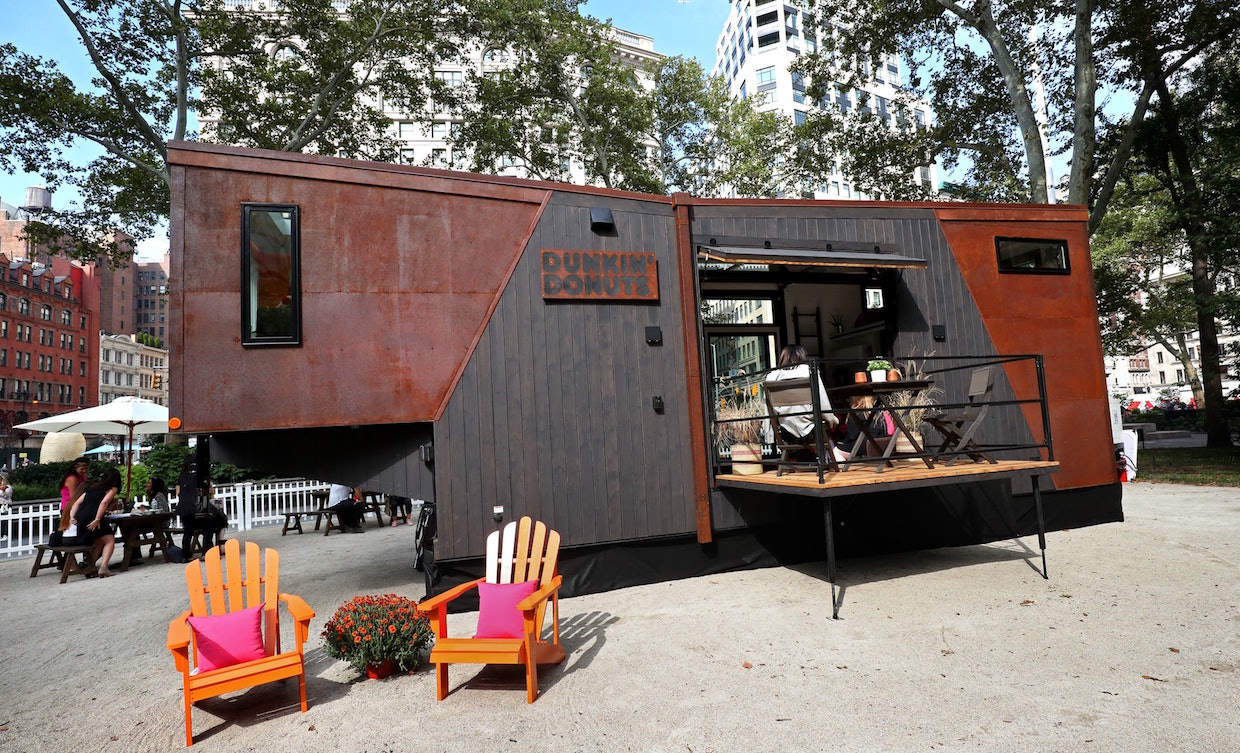 Meanwhile in the Big Apple, Dunkin' also announced a collaboration with renewable biogas producer Blue Marble and interior design-savvy actor Olivia Wilde. The result is "The Home That Runs on Dunkin,'" a "tiny home" powered by a generator that runs on biofuel made from spent Dunkin' coffee grinds. New Yorkers can compare it to their own full-size-yet-tiny apartments from its spot in Madison Square Park from 8 a.m. to 6 p.m. from Oct. 4-6:
They created a custom B80 blend using our spent coffee grounds, meaning 80% of the fuel is made from Dunkin' coffee oil and is then mixed with 20% alcohol to make the fuel burn efficiently. The Home That Runs on Dunkin' features a modern, chic aesthetic with custom-designed elements, including a fully-functional kitchen, luxury bedroom, jacuzzi tub and more.
A new flavor note could potentially be developing in coffees from single-serve home coffeemakers: Acetaminophen. That's if folks adopt GSK Consumer Healthcare's latest innovation, Theraflu PowerPods Severe Cold, announced this week:
Compatible with single-serve coffee machines, Theraflu PowerPods brew a cup of warm, soothing relief with the press of a button.

"At GSK, we continuously challenge ourselves to provide Theraflu consumers with new ways to 'do sick differently'," said Latisha Tillie, Senior Brand Manager of Theraflu.
The Coffee Federation of Ghana thinks the West African nation needs to do agriculture differently. Experts are "hinting" to myjoyonline that the country could stand to gain US$1.5 billion annually in foreign exchange and more than 500,000 jobs if it diversifies into coffee production:
The President of the Coffee Federation of Ghana, Chief Nat Ebo Nsarko, in an interview with journalists at a meeting held on Monday, October 1, 2018, said Ghana cannot continue to rely on cocoa production to develop its economy looking at the alternative opportunities coffee presents to the country.

"Ghana as a country has to diversify into coffee production and would like to see our women at the forefront of this exercise. We've had too much of cocoa and we have a lot of land that could be diversified into coffee production. Coffee has a golden opportunity to do that. When you look at the coffee market, it is quite broad, attractive, lucrative and marketable", he said.
Vermont-based roaster 802 Coffee has pledged to donate 20 percent of proceeds from its new Ceres blend to Food 4 Farmers, an organization that supports women's empowerment in coffee-growing communities. Per a F4F press release:
The launch of Ceres Blend on October 1 coincides with International Coffee Day, the theme of which this year is 'Women in Coffee.'  Women coffee farmers and their families are still confronting food insecurity that has been a huge challenge for decades. Food 4 Farmers has been helping them overcome this challenge by supporting new on-farm businesses that supplement coffee income, grow organic food alongside coffee for healthy, local food, and develop other strategies tailored to the needs and resources of communities where they partner.
That Ceres blend is certainly worth every penny. The "hot cups" with fragile handles that the US Air Force buys for $1,200 apiece? Not so much. Military.com reports that after spending roughly $56,000 on coffee cups that reheat individual portions of coffee aboard air refueling tankers, and then even more on designing their own 3D-printed handles due the original ones breaking too easily, lawmakers are justifiably miffed:
In a recent letter addressed to Air Force Secretary Heather Wilson, Sen. Chuck Grassley, a Republican from Iowa, questioned why the service spent tens of thousands of dollars over the last three years on hot cups that can reheat coffee and tea on air refueling tankers.

"This latest example of reckless spending of taxpayer dollars gives me no confidence that the Air Force is taking real steps to reduce wasteful spending practices," he said in the letter. "This report also heightens my concern that the DoD Office of Inspector General is not prioritizing oversight of wasteful spending."
This seems very much like a problem that could easily be solved by increasing the number of gay people in the military, if an opinion piece this week in NewNowNext is any indication:
The beauty of iced coffee lies in its complete and utter customizability. Not unlike labels under the LGBTQ umbrella, there's an iced coffee variety for people on each and every wavelength. Fancy yourself a city-cool hipster type? Grab yourself an iced Americano (espresso shots and water over ice. Trust me—it's my morning coffee of choice, and it's way better than it sounds.)

Stayed up way too late watching RuPaul's Drag Race with your friends at your fave gay bar? I got you, boo: Cold brew, a particularly potent iced coffee variety brewed cold with a 12–24-hour brew period, will be your saving grace as you stumble into work.

More of a basic bitch? Girl, lean into it with some seasonal iced coffee flavors. I'm talking pumpkin, pistachio, peppermint mocha…pick your poison, princess.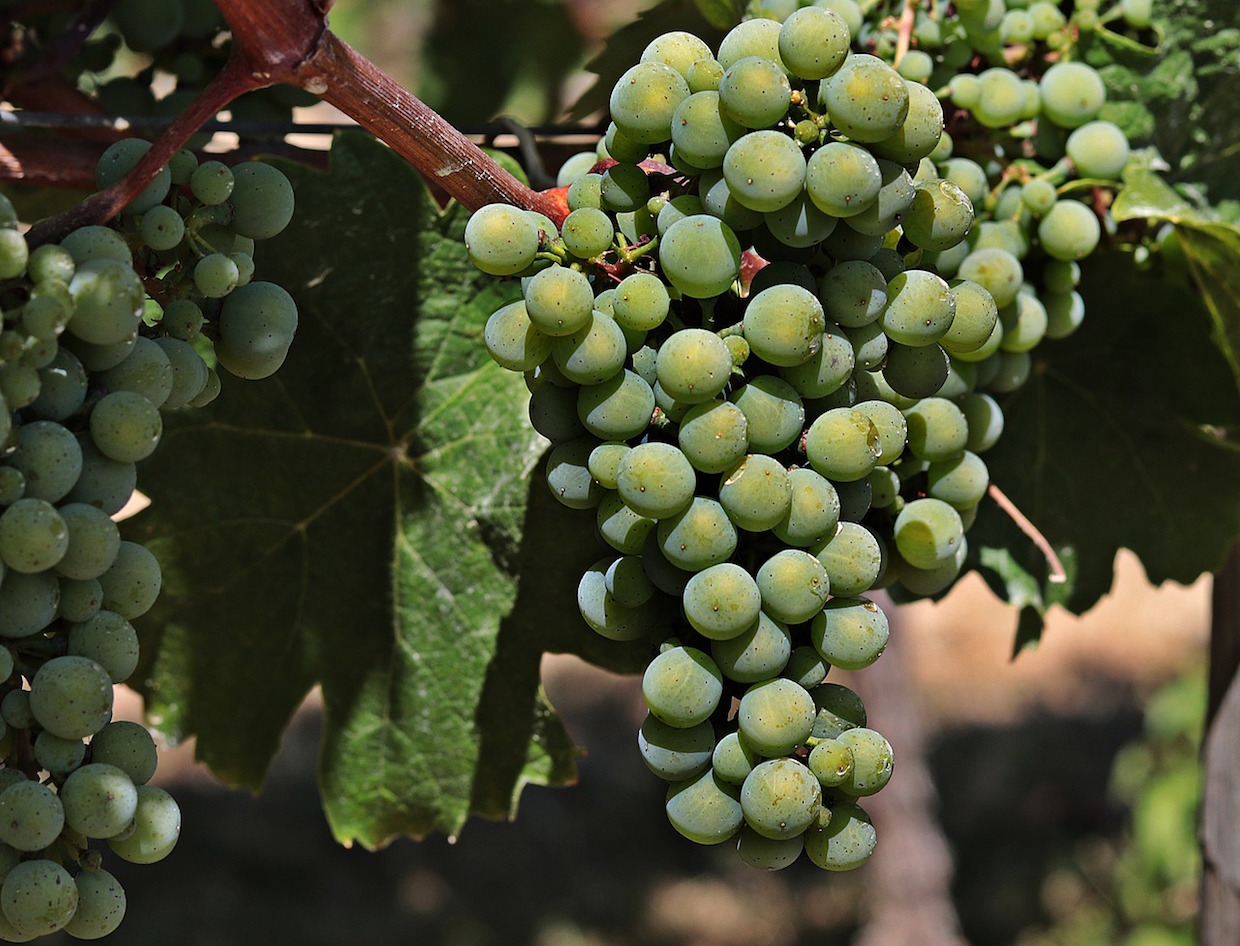 Comparisons of the cultures of appreciation between coffee and wine are practically cliché at this point, and yet in the midst of the current commodity price crisis, illycaffe Chairman Andrea Illy made clear to Reuters that the parallel shouldn't be strictly a sensory phenomenon. Coffee should be priced like wine, as well:
"You would never even imagine thinking about basing the price of a bottle of wine on the price of grapes," he said. "You would price upon the area in which it is produced, on the excellence of the grapes, on the reputation of the winery, upon the aging, upon the care of processing – all other factors than the cost of grapes."
The Rainforest Trust announced this week that a newly discovered plant species of the coffee family growing in the wilds of eastern Panama has been named after conservationist and board member Sally Davidson:
The new-to-science plant, Notopleura sallydavidsonae, was described yesterday by Rodolfo Flores and co-authors in Webbia – The Journal of Plant Taxonomy and Geography. It was named in honor of Sally Davidson, Rainforest Trust's board member. Davidson is a longtime supporter of Rainforest Trust, serving on the board almost since the organization's conception 30 years ago. She is a passionate conservationist who also owns the Clyde's restaurant chain.
Howard Bryman
Howard Bryman is the associate editor of Daily Coffee News by Roast Magazine. He is based in Portland, Oregon.