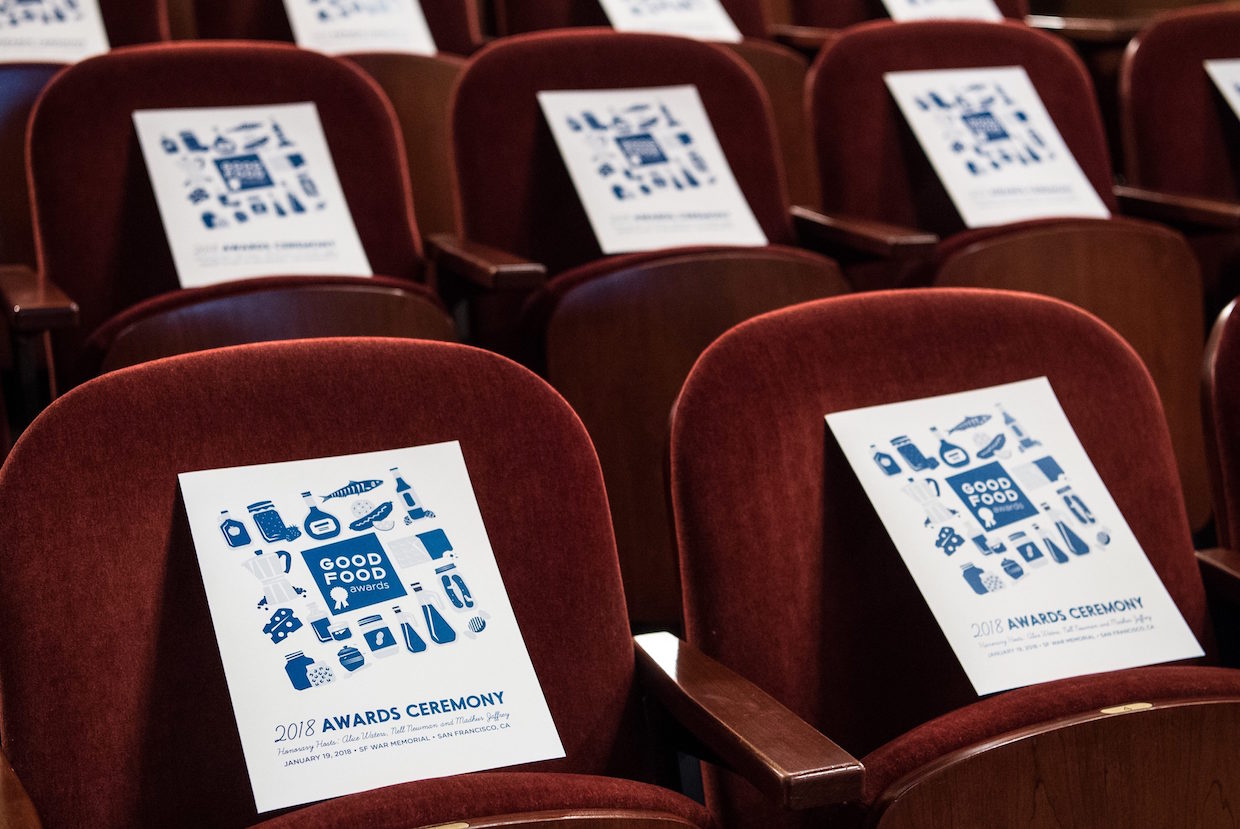 Twenty five United States coffee roasting companies have been named as finalists for 2019 Good Food Awards.
The awards program, now in its ninth year, celebrates food products and their makers in numerous specialty food categories not merely for quality, but for sustainable sourcing and social impact.
Coffee is the only product category in which the ingredients don't need to be sourced from U.S. soil, making it one of the awards program's most difficult categories to evaluate in terms of traceability and verification.
As in years past, Ethiopian coffees have made a strong showing on the list of 2019 finalists. Last year, all but one of the 27 finalist coffees hailed from Ethiopia, and all 15 winning coffees in 2018 came from the historic growing country.
The dominance of Ethiopian coffees through the competition's blind evaluation process have highlighted not only the country's unique gifts, but also the challenges inherent to running any kind of quality-based coffee competition, especially on held on a once-a-year basis. We've learned that roasters tend to submit more Ethiopian and Gesha-variety coffees. But why? We explored that in more detail here.
The 2019 list of GFA finalists actually features a bit more origin diversity, although 20 of the 25 finalist coffees are Ethiopian single-origins or blends with some part Ethiopian coffee. Also represented is a coffee from Costa Rica, two coffees from Colombia, two Kenyas as parts of blends, two coffees from Guatemala's Finca El Injerto, and a Panamanian Gesha.
Interestingly, a single washed-process, organic Ethiopian coffee called Kayon Mountain shows up on the list three times — as two single-origins, and as part of a blend — with three different roasters. This, of course, underscores greater questions in the specialty coffee world like, "Who, perhaps, should be receiving these kinds of awards in the first place?" or, "Who is really adding the value here?"
Without further ado, here is the list of 2019 Good Food Awards coffee finalists:
Bard Coffee, Organic Costa Rica La Mirella, Maine
Bird Rock Coffee Roasters, Geisha XO & KIUNYU Coffee Factory – Peaberry, California
Broadsheet Coffee Roasters, Special Prep Ethiopia Natural Bombe, Bensa Sidama, Massachusetts
Caffe Ladro, Ethiopia Limu Organic, Washington
Catalyst Coffee Consulting, Ethiopia Keramo, Oregon
Commonwealth Coffee Roasters, Carmen Estate Washed Geisha, Colorado
Crimson Cup Coffee & Tea, Kossa Kebena, Ohio
Drink Coffee Do Stuff, Ethiopia Guji Hambela Wamena, California
Elixr Coffee, El Injerto Pacamara, Pennsylvania

Equator Coffees & Teas, Ethiopia Gedeb 1 Organic Gotiti Lot 143, California
Folly Coffee Roasters, House Bean – Ethiopia Guji, Minnesota
Intelligentsia, Organic Ethiopia Kurimi, Illinois
Linea, Ethiopia Suke Quto, California
Noble Coffee Roasting, Ethiopian 'Buku Sayisa', Oregon
Noble Coyote Coffee Roasters, Guji Highlands, Ethiopia – Natural Process, Organic, Texas
Oak Cliff Coffee Roasters, Girma Eshetu, Texas
Onyx Coffee Lab, Colombia Granja La Esperanza, Arkansas
PERC Coffee Roasters, Ethiopia Kayon Mountain, Georgia
Red Rooster Coffee Roaster, Kayon Mountain, Virginia
Royal Mile Coffee Roasters, Ethiopia Kayon Mountain Taaroo & Kenya Ichamama Peaberry Washed, New Jersey
Spyhouse Coffee Roasting Co, Duromina/Ethiopia, Minnesota
Still Vibrato, Ethiopia Shantawene, Oregon
Thanksgiving Coffee Company, Upsetter Espresso, California
Vashon Coffee Company, Organic Ethiopia Sidamo Guji Hambela Buku, Washington
Vibrant Coffee Roasters, Ethiopia Idido Washed, Pennsylvania
Nick Brown
Nick Brown is the editor of Daily Coffee News by Roast Magazine.