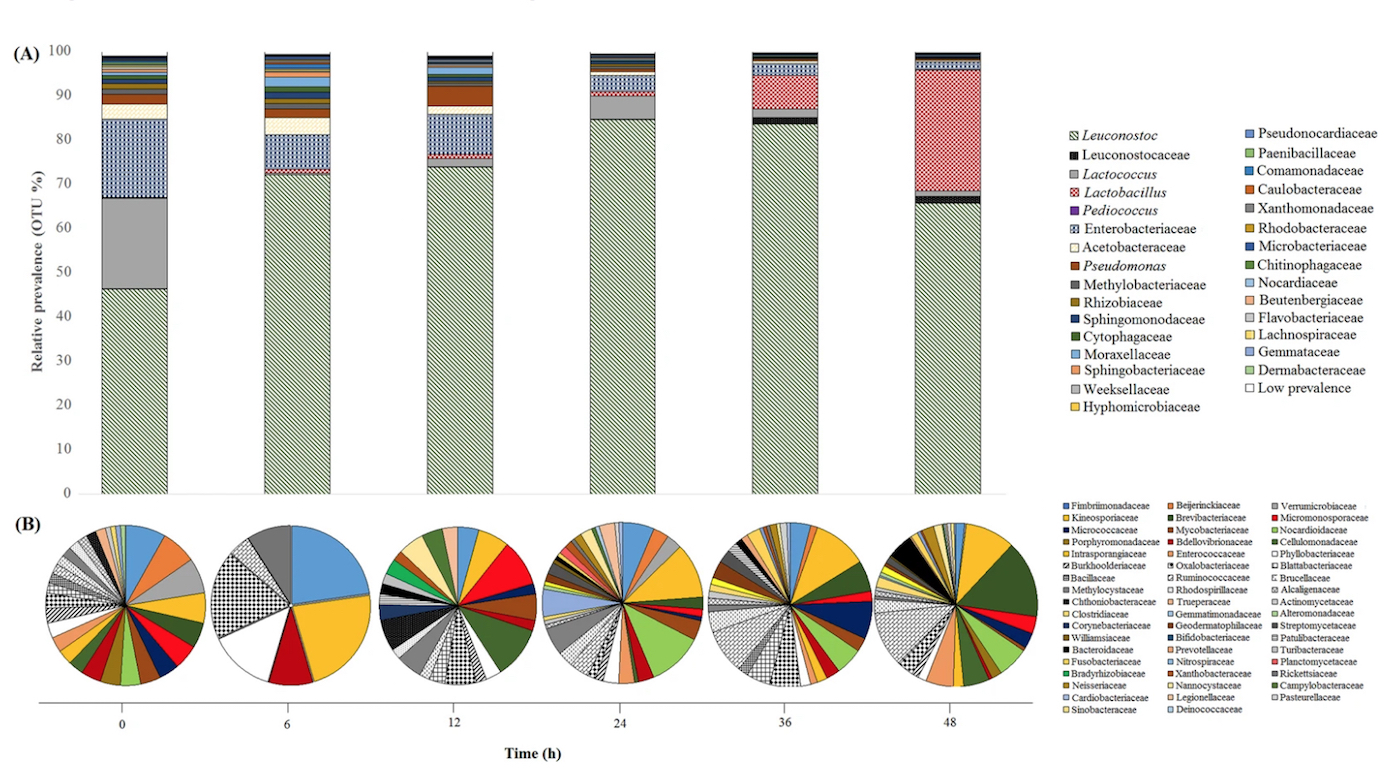 While coffee producers and other interested parties are increasingly exploring controlled fermentation in post-harvest coffee processing, there hasn't been much study of the actual tiny organisms that perform the transformative magic. Scientists recently took to a coffee farm in Nariño, Colombia, to throw their hats in that ring by sampling a fermentation process at various intervals in order to examine the composition, distribution, and behavior of the native microbial communities. The entire study was published this week by Nature:
The metabolic activity of these microbial groups resulted mainly in the production of lactic acid and acetaldehyde. In addition, 170 other microbial groups were present, contributing to the formation of a complex array of metabolites. Interestingly, 56 fungal and bacterial genera were reported for the first time in the coffee fermentation process. These microorganisms are mainly associated with local environments and migration from proximal biomes, indicating the formation of microbial niche-specific and metabolic activity in the Colombian spontaneous coffee fermentation process
Cyclists also dive deeply into Colombia for explorations far less heady. Outdoorsy lifestyle magazine Gear Junkie sent correspondent Steve Graepel pedaling up some coffeelands backroads with a local guide for an exhilarating tour:
Back in Marsella, we put our coffee down, pedaled out of town, got lost exploring a family-owned finca, and traded smiles with the local farmers harvesting red arabica cherries by hand. Colombia may not be the place you think it is. Not because of its mistaken history, but because its history has shackled it from becoming discovered. Throughout our ride, we ate fantastic food, shared the backroads with the occasional Jeep Willys belching their way up the mountains, cupped fantastic coffee, and pedaled some of the best damn roads I've ever ridden.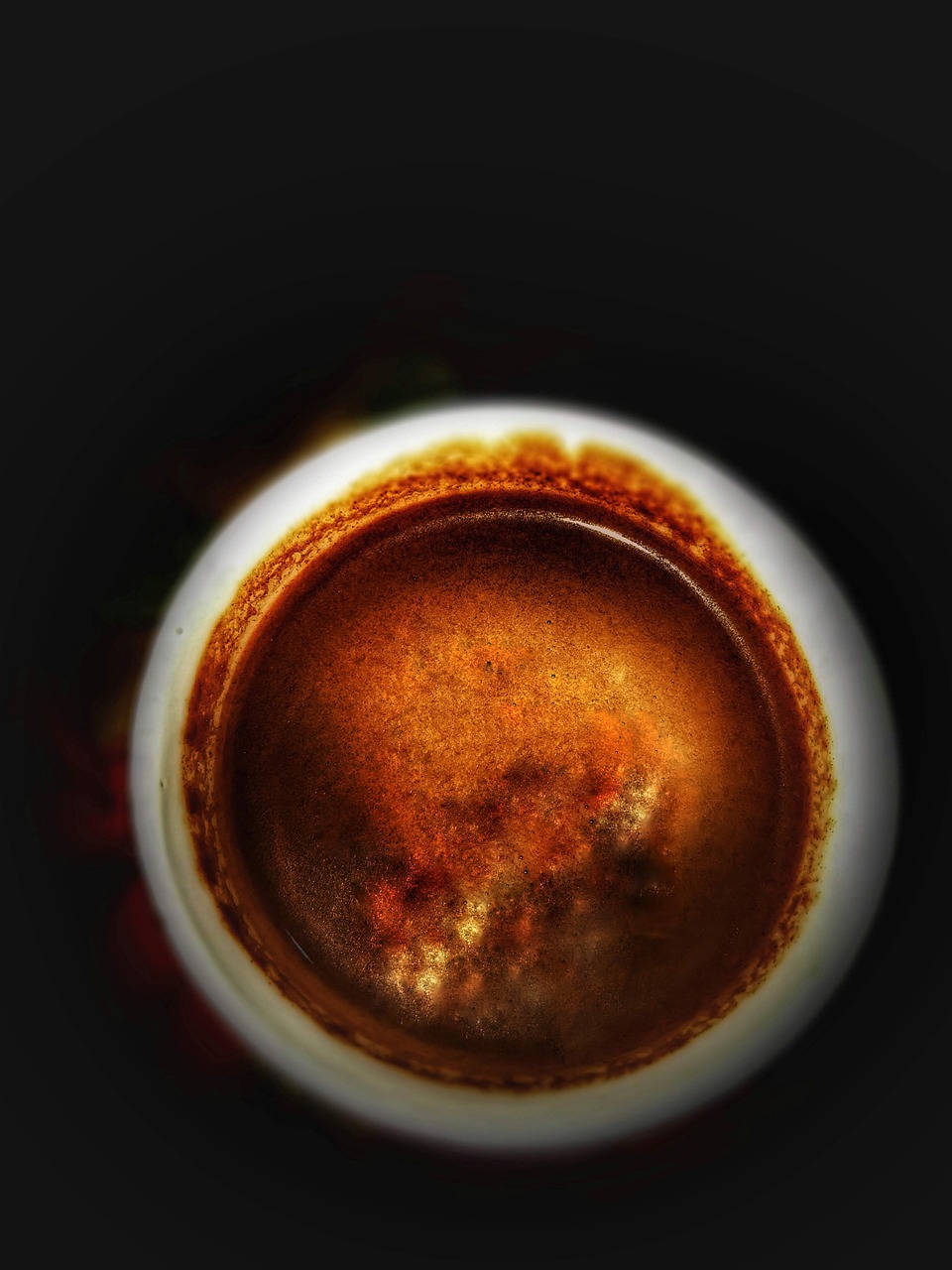 North American English-language daily Greek newspaper The National Herald this week quoted European Coffee Federation (ECF) President Mario Cerutti this week saying that stiff taxes on the nation's staple beverage are fueling the black market:
That was the assessment of Mario Cerutti, President of the European Coffee Federation (ECF) who said that, "Such high taxation strengthens coffee smuggling and reduces the chances for investments," Kathimerini reported.

Coffee is heavily taxed in Greece, starting wit basic taxes, a Valued Added Tax (VAT) and a special consumption tax that SYRIZA slapped on in a bid to bring in revenues, the tax hikes backfiring in many instances, increasing evasion and leading people to turn to smuggled products, including bootleg cigarettes sold openly on the street.
The dominant preparation method in Greece, though they may not always describe it as such, is the Turkish tradition of powder-fine grind, bubbled up a few times in a cezve or ibrik. Now, a trio of Turkish coffee experts has opened a museum dedicated to the history and culture of this practice has just opened in Karabük, Turkey. Turkish newspaper Hurriyet Daily News had more:
The museum is home to different coffees offered in various parts of Anatolia and 100- to 150-year-old coffee pots, cups, coffee grinders, scales, wooden spoons, water cubes and sugar bowls, shedding light on the history of coffee.

The museum offers some 40 types of coffees including "Burçak," "Zingarella," "Tarz-ı Hususi," "Mırra," "Nohut," "Cilveli," "Şehzade," "Hilve" and "Dibek."
As if Brazil wasn't already producing enough coffee, an initial small business investment of R$20,000 (US$5,000) is encouraging the resurrection of coffee production on tourist properties in the "Vale do Café" of southern Rio de Janeiro State, an area that The Rio Times said was once the source for almost 80 percent of the entire global supply:
Five farms are part of the itinerary and another ten are interested in joining. The coffee plantations cultivated two years ago are yielding their first crop.

Josefina Durini, owner of Fazenda Aliança, in Barra do Piraí, was one of the first to embrace the new coffee plantation project and is happy with the results. She says that many tourist groups, among them European, have started to seek information about the farm visits.

Formerly focused only on tourism, the properties are being adapted to production. Fazenda União, in Rio das Flores, turned a tennis court into a yard for drying grains.
Russell Hayward, the Australian founder of Dallas, Texas-based high-quality coffee and wine bar chain Ascension, chatted with his former hometown newspaper The Sydney Morning Herald about his experience contributing to the Aussie-style trail being blazed in the U.S.:
"Americans say macchiato and it is a giant drink with cream on top with lots of sugar and we say 'Hey, do you want a Starbucks macchiato or a real macchiato?'," Hayward says. "Some people got very angry with us."

Nevertheless, Hayward says Ascension Coffee has challenged Texans to try new ways of drinking coffee. "Gradually the market has become more sophisticated," he says.
The UK-based sustainability and social-mission-focused coffee chain Black Sheep Coffee has raked in £13 million in funding from private investors to fuel its continued global expansion, according to UK business news outlet BDaily:
New investors include Spotify first investor Tellef Thorleifsson, president of Coca-Cola Canada and Coca-Cola Global board member Bill Shultz, Antler chairman for the board Tore Myrholt and former CircleK CEO Jacob Schram.

Founded in 2013 by Gabriel Shohet and Eirik Holth, Black Sheep Coffee has established shops across London and Manchester, as well as a coffee and cocktails concept in Manila, the Philippines.

The company has attracted interest for its sustainable business model and corporate social responsibility efforts, which have included being plastic-free from 2014 and working to help the homeless and advocate for fair trade and treatment for the farmers of its coffee beans.
As a follow-up to the last week's outstanding Washington Post report about how the current coffee price crash contributes directly to the migration surge at the southern U.S. border, Minnesota Public Radio News host Kerri Miller caught up with Dean's Beans Owner Dean Cycon for more on that topic. At about three minutes into the 15-minute segment, Cycon pinpoints the seed of the crisis as having been sewn with the initial U.S. withdrawal from International Coffee Agreement, which led to the current period of deregulation:
"We got out of it in the 90s under deregulation, and since that time the price has ping-ponged up and down dramatically, largely unrelated to what it costs a farmer to grow and process coffee, and maybe have a little something extra for his family. That really became a crisis around the millennium. At that point the coffee price plummeted to about 65 cents a pound, which at the time was even below the cost of production, meaning that every time a person bought a pound of coffee or bought a cup at Starbucks, Caribou, or anywhere else that wasn't Fair Trade, they were actually driving the farmers further and further into poverty. At that time, we saw the largest surge of attempted migration in our history. Here we are 20 years later, with the exact same constellation of dynamics."
Moving from radio to TV land, National Geographic and Green Mountain Coffee Roasters teamed make a long-form "docu-special" scheduled to air June 27 called  "Mountain Crafted: The Art of Good Coffee." The show is hosted by artist Trek Kelly, who will guide viewers through harvesting and culture in Costa Rican coffeelands, in order to "[put] a human face on a beverage enjoyed worldwide," according to Mediapost:
The docu-special is a way to inspire viewers to think more deeply about the world and their place in it, while promoting sustainable practices.

Scott Christensen, senior marketing director, Green Mountain Coffee Roasters, stated: "Through [National Geographic's] mission to help deepen people's understanding of the world and their role in it, we were able to show the dedication and hard work of our coffee farmers and all that goes into bringing the world a richer, better cup of coffee."
The Specialty Coffee Association (SCA) has announced that the 2019 Sensory Forum event is set to occur in Taiwan this July 18-19. The two-day coffee science lecture series this year is the first event the SCA and Roasters Guild have staged together in Taiwan, and will be hosted by Coffeeland in Nantou City in partnership with the Taiwan Coffee Association (TCA), according to a press release:
The two–day program will include sessions led by experts including Peter Giuliano, Molly Spencer of Monell Chemical Senses Center, Mackenzie Batali of the University of California at Davis, and many more professionals from around the globe. The full program can be found on the Sensory Forum website.

SCA Chief Research Officer Peter Giuliano said, "In 2018, we hosted our first ever Sensory Forum in Korea. This July 2019, the SCA and CRG have partnered with Coffeeland and the TCA to bring Sensory Forum to Taiwan. This is our first ever event in Taiwan and a major step in the SCA's efforts to connect with coffee professionals across Asia, and in this case, to engage in a true exchange of knowledge with members of the Chinese – speaking specialty coffee community. Our host sponsor will be Coffeeland, who have a state–of-the-art coffee training venue with the equipment and technology to enable us to deliver unique hands-on experiences to Sensory Forum attendees."
Howard Bryman
Howard Bryman is the associate editor of Daily Coffee News by Roast Magazine. He is based in Portland, Oregon.