Attention everyone, attention please: After vacating its original location almost two years ago, Megaphone Coffee has at last settled into a new brick-and-mortar home in Bend, Oregon. The 1,800-square-foot space centers on a 28-foot-long bar from which both coffee and beer is served in a partnership with Megaphone's friends and location-mates from the Boss Rambler Beer Club.
Megaphone Co-Owner Cole Billings told Daily Coffee News that after "landlord issues" caused the closure of the first space, the coffee roasting company embraced the hiatus from retail as an opportunity to double down on its wholesale operation. Its radar for a new retail opportunity was always ticking, though.
"We had made a conscious decision as a company to focus on collaboration moving forward and the opportunity found us," Billings told DCN. "It took nearly a year before we were approached by Kate and Matt at Boss Rambler Beer Club about their vision for their new breweries collaboration with a coffee bar… Our businesses have a similar ethos and vision. The location was right around the corner from our old spot. It all just made sense."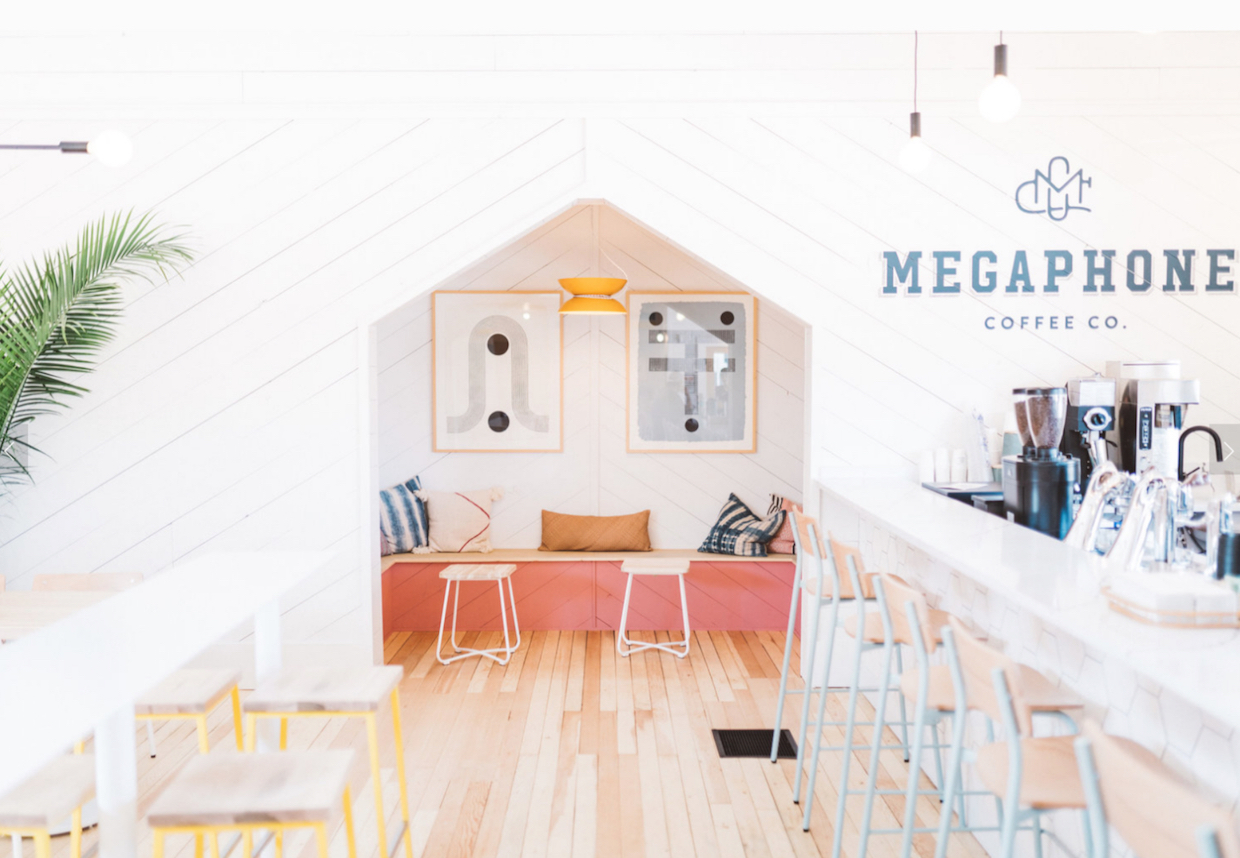 With vaulted ceilings, a wall of windows, and various cozy nooks of seating, the new space overflows with a kind of fresh brightness that Billings said is distinct from other coffee shops in town.
"Don't get me wrong, we love many of the other cafes in town, but between Matt and Kate of Boss Rambler being from San Diego and my time with Verve Coffee Roasters in Santa Cruz, we had a shared vision that desired a design that would compliment our upbeat and fresh approach to the overall experience that a coffee shop or brewery could offer," said Billings. "We believe that the experience surrounding your cup needs to be as memorable as what's in the cup."
Megaphone's roasting program has relied on time borrowed on a couple different roasting machines, most recently including a San Franciscan SF25 roaster owned by another local roaster. The company recently purchased its own Diedrich IR12, though the machine has yet to be installed.
Said Billings, "We hope to have the same opportunity to share our roaster with other companies as they get off the ground."
A fun menu of traditional drinks and some new, creative hits such as a Pistachio Lemon Latte are prepared at the Megaphone bar on a 2-group Modbar AV espresso system and a "classic" Fetco batch brewer, with a Mahlkönig K30 Twin grinding the former and a Mahlkönig Guatemala dedicated to the latter.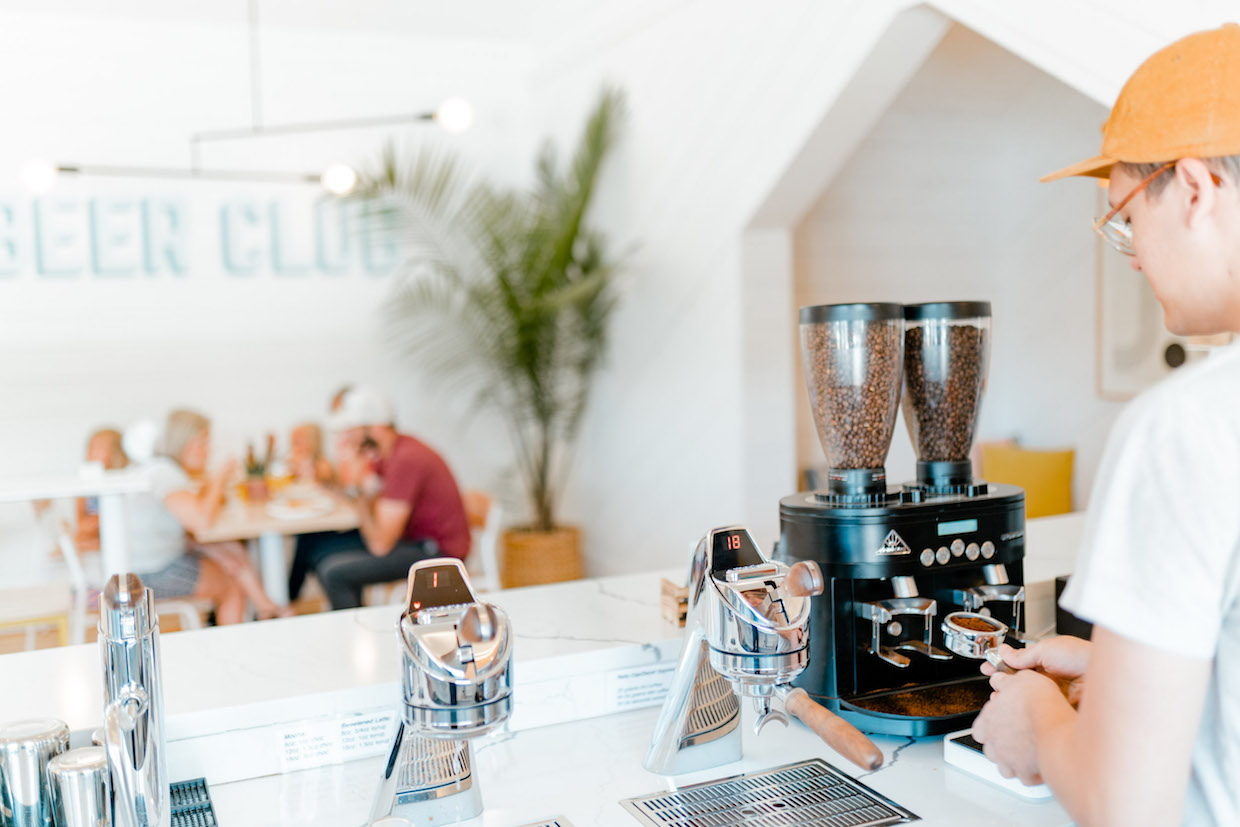 Megaphone's goal for the year to come is simply to remain focused on delivering excellence and comfort in the company's new retail home, according to Billings.
"The Megaphone is an iconic symbol, rooted in a rich history of sports, politics and high hopes," said Billings. "When used properly, this piece of nostalgia has the ability to unite, inspire and propel. We want to ensure our customers have a 5-star experience, and hopefully leave feeling better than when they walked in the door."
Megaphone Coffee is now serving at 1009 NW Galveston Ave. in Bend.
Howard Bryman
Howard Bryman is the associate editor of Daily Coffee News by Roast Magazine. He is based in Portland, Oregon.