Visitors to the new Arrive East Austin Hotel in Austin, Texas, may have found a coffee destination unto itself with the opening of a Cartel Coffee Lab location attached to the lobby.
The collaboration between boutique hotel brand Arrive and the Arizona-based coffee company started brewing in late 2017, following an inquiry regarding cold brew supply.
"It started off as being a conversation about them using our coffee," Cartel Coffee Lab Brand Director Paul Haworth told DCN, "and what we found out is that there was a possibility that we could actually open up several coffee shops with them."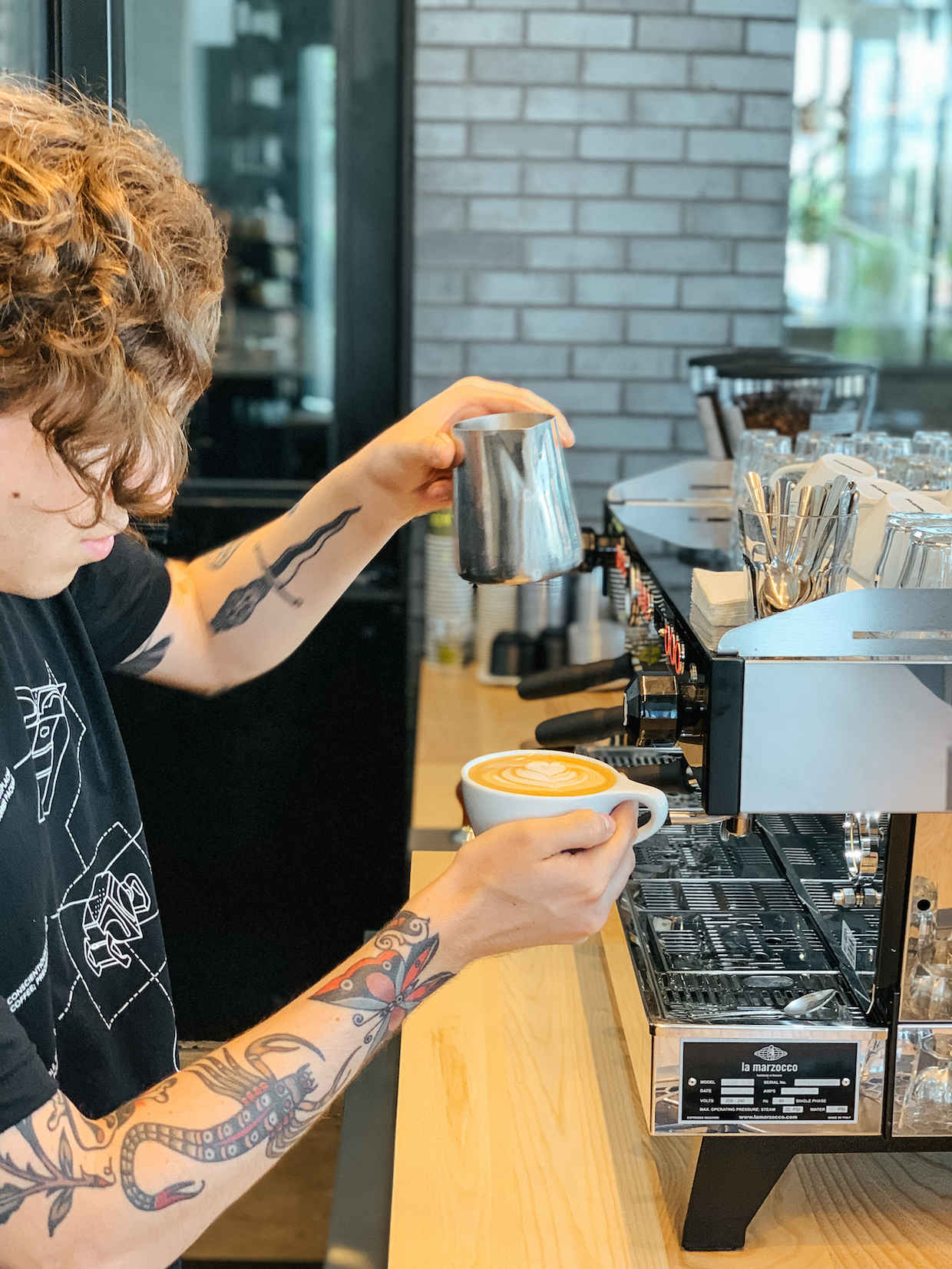 The Arrive East Austin location is Cartel's first retail bar in Texas, and the second of three planned with Arrive, after the Palm Springs location opened last October. While the Palm Springs location was already built out by the time Cartel arrived, the Austin project allowed for more design influence from Cartel Co-Founder Jason Silberschlag. 
Said Haworth, "There's a lot of steel and [Silberschlag] is a welder, so anything that's steel you can pretty much assume he built himself or designed."
The cafe space is separated from the rest of the hotel's entrance by a brick and glass wall, allowing guests a glimpse of the major amenity. Floor-to-ceiling windows and street-facing doors further brighten the cafe and boost its presence to the outside world.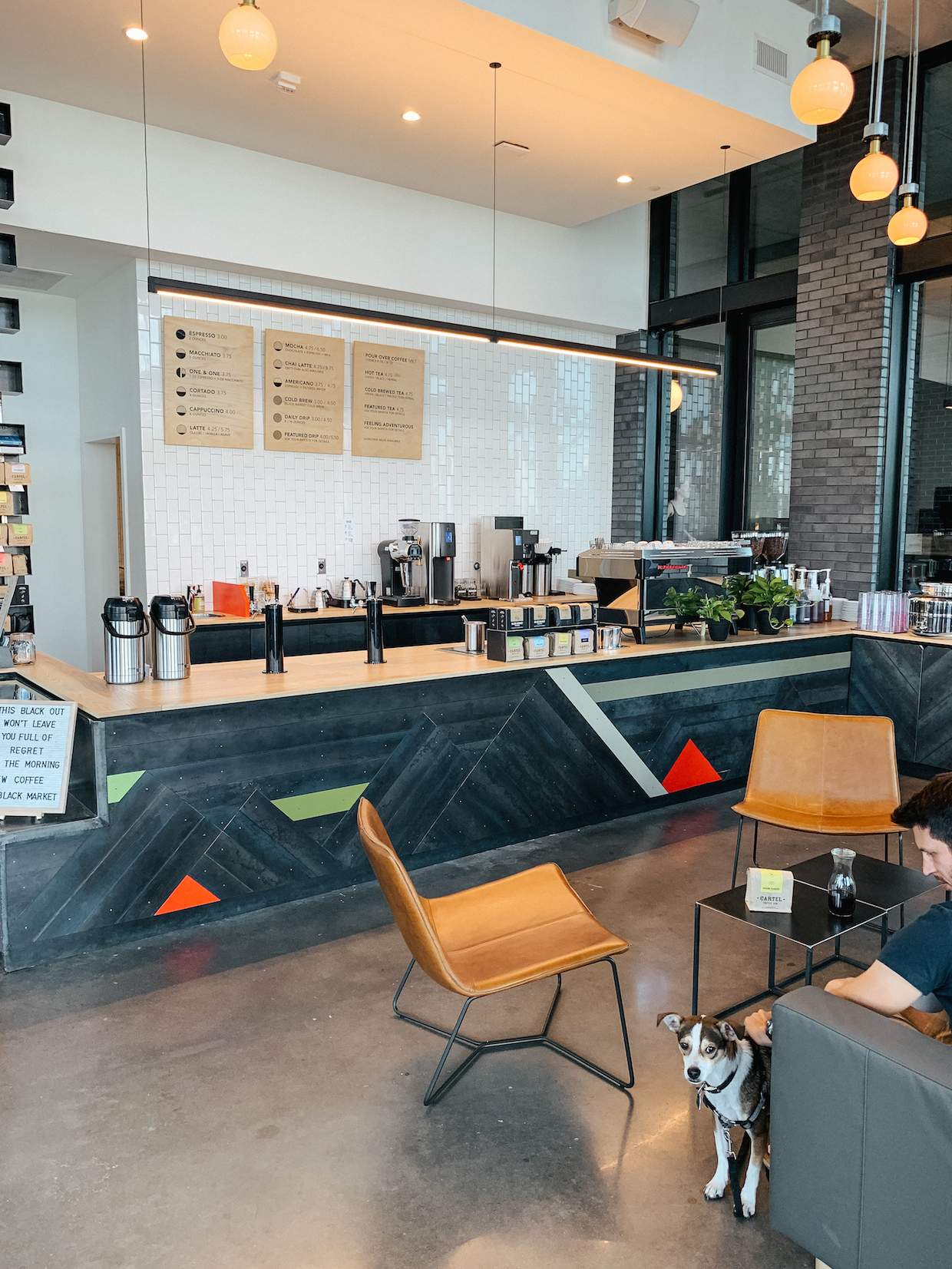 With a geometric pattern meant to evoke the Texas Hill Country, the bar steadies a La Marzocco Linea PB and twin Mazzer grinders for espresso.
From its flagship roastery cafe in Tempe, Cartel only offers single-origin coffees for espresso, rotating them in and out with the seasons. Manual brewing is handled by either 8- or 16-ounce Chemex, while cold brew is always on tap.
For sourcing, Cartel primarily leans on the specialty import company Mercanta, which Haworth praised for facilitating open and equitable relationships with coffee farmers all over the globe. Said Haworth, "We've been growing with them for 10-plus years."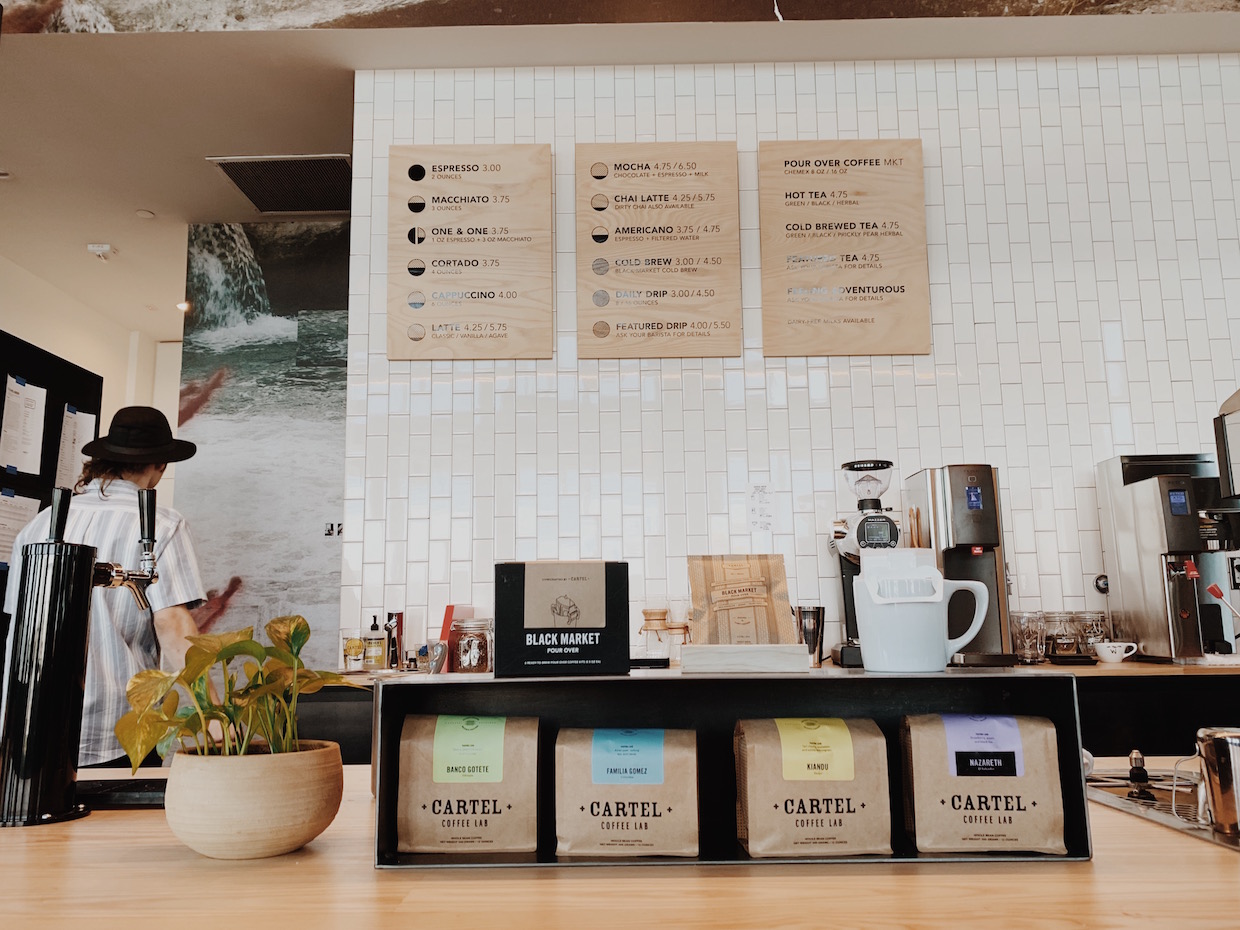 While much closer to Tempe than, say, Peru or Kenya, Austin is still somewhat foreign territory to the company, although that dynamic seems to be changing quickly.
"It's definitely the farthest location from our home base, so it's been a bit of a risk for us, but it's actually been overwhelming how warm the reception has been," Haworth said. "Austin's got a lot of coffee going on and we didn't know if we were going to be seen as, 'Who are these guys coming in from Arizona?' but it's been the opposite. We've had a very warm reception from customers, as well as [from] the industry."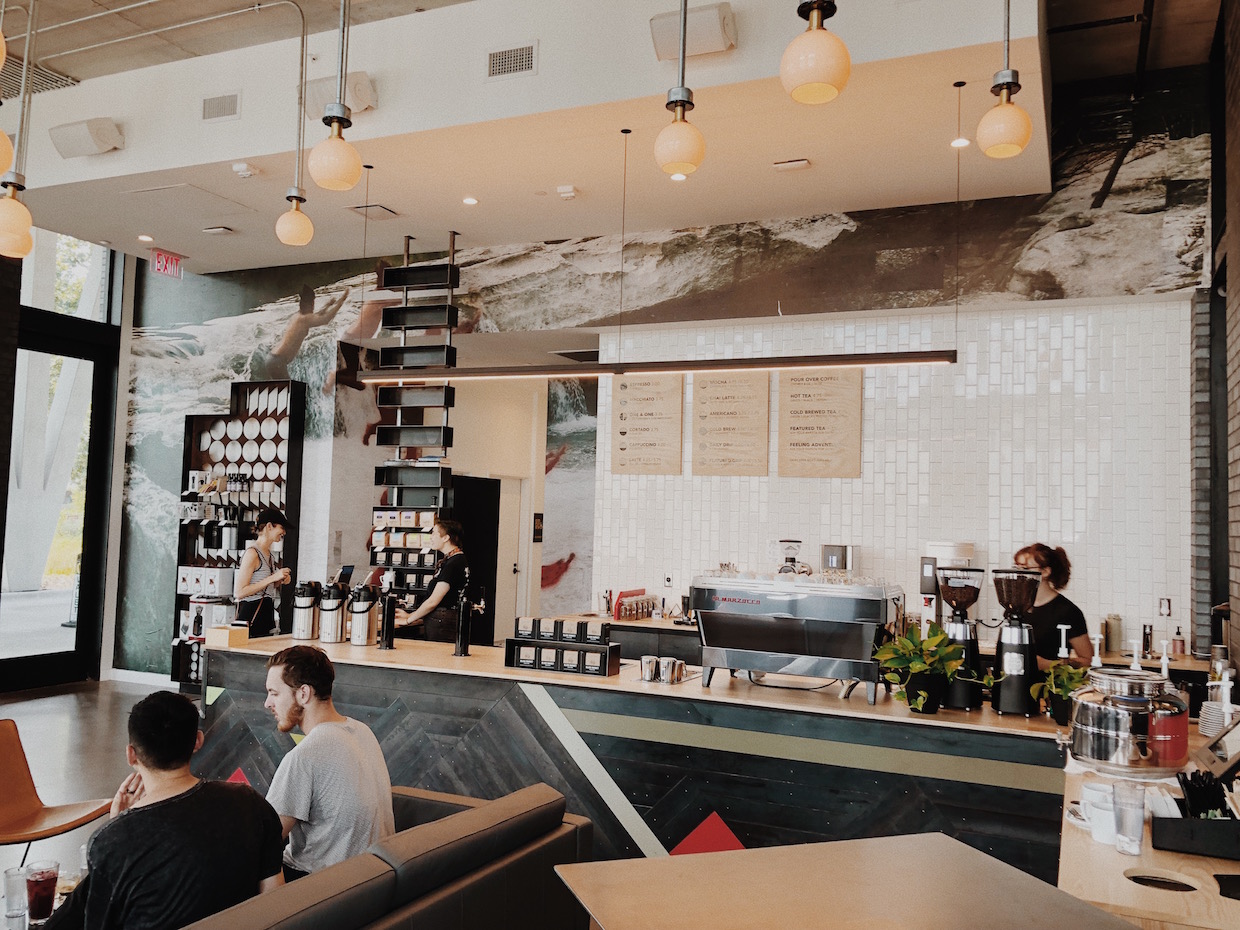 The Cartel Coffee Lab Arrive East Austin location is now open at 1813 E 6th Street, at the intersection with Chicon. 
Fionn Pooler
Fionn Pooler is a freelance writer and former coffee professional based in Ann Arbor, Michigan.