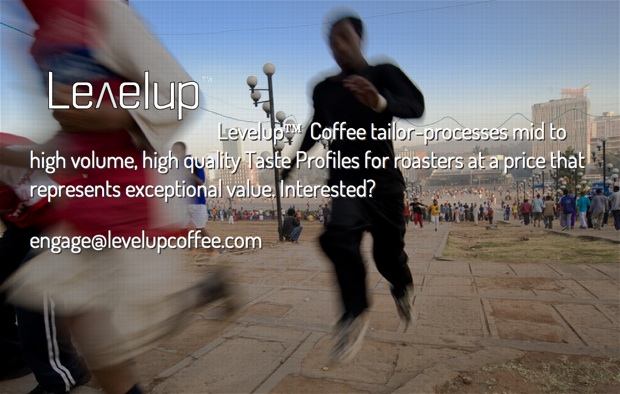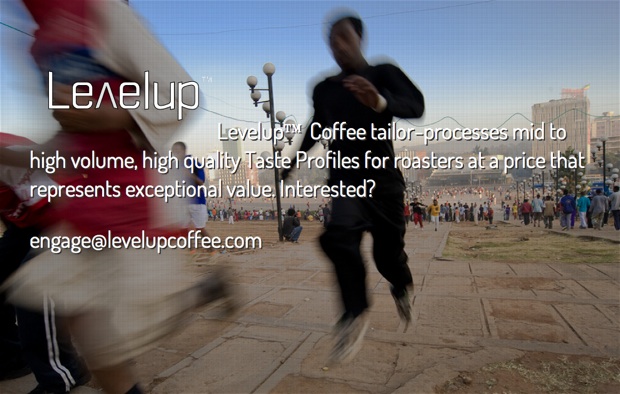 Ninety Plus Coffee, a U.S.-based green coffee distributor with direct relationships and offices in Ethiopia and Panama, is developing a new brand, Level Up Coffee.
"Level Up is positioned in the upper quality and price tier of the Specialty Coffee category," the Ninety Plus team said in a company announcement. "The goal is to connect customers to high volume, high quality, exclusive coffees at a price that represents exceptional value."
The Level Up brand is being led by Ashenafi Argaw, former Director of the Sidamo Farmers Cooperative Union in Ethiopia and now Ninety Plus's coffee development director in Ethiopia, where the company has worked with numerous regional farms since 2007. Ninety plus also maintains Ninety Plus Gesha Estates, a 135-hectare farm that it purchased in Panama in 2009.
The company's coffees have regularly been featured in high-end competitions. Most recently, Josh Tarlo of Toronto's Lit Espresso Bar, incorporated Ninety Plus's Kemgin W2 to win the 2013 Canadian Brewers Cup Championship.
Here's more from the Ninety Plus team on how pricing for Level Up coffees might work:
Level Up makes six Taste Profile coffees, both natural and washed, in 100 bag (60kg/bag) minimum units.  Subject to major market price moves, Level Up will offer customers coffees in the range from $3.00 to $6.00 USD/lb, based on quality and quantity.  Level Up is positioned to fill a gap in the otherwise large Specialty category.
Nick Brown
Nick Brown is the editor of Daily Coffee News by Roast Magazine. Feedback and story ideas are welcome at publisher (at) dailycoffeenews.com, or see the "About Us" page for contact information.