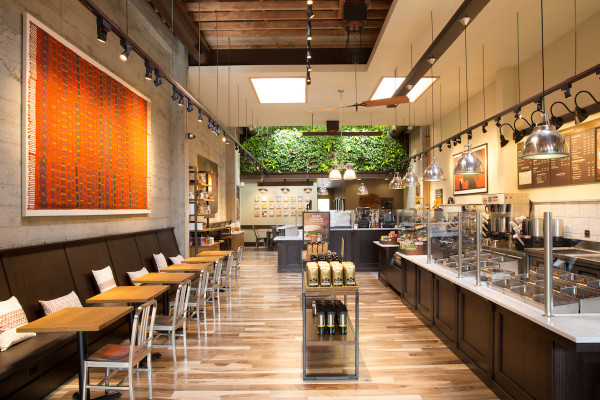 Peet's Coffee & Tea has unveiled a 25,000-square-foot flagship store in San Francisco's Marina District, one that will inform the design of future Peet's locations.
Featuring a fir ceiling, walnut floors, exposed steel beams, marble countertops and a steampunk-inspired lighting design, the store represents a contemporary interpretation of California's early 20th century American Craftsman design movement, Peet's says, including a living plant wall and abundant natural lighting. Artwork throughout recalls elements of the Marina, as well as coffee sourcing.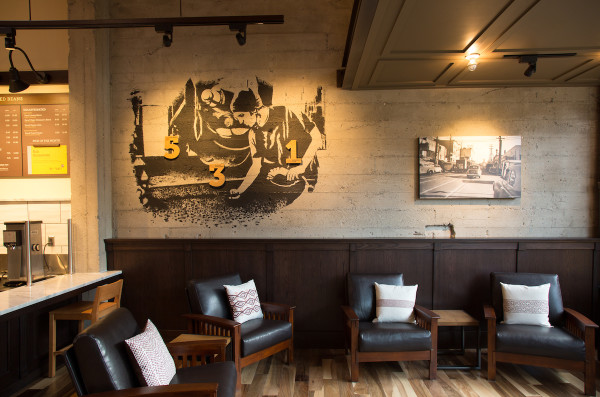 "The flagship store is the first unveiling of Peet's new store design that will initially rollout as part of its Washington D.C. market launch later this spring," Peet's said in an announcement. "While the flagship store stands on its own as a unique marker of Peet's Northern California heritage, the design of the Washington D.C. stores will incorporate a similar contemporary design with locally relevant materials and visually appealing imagery."
Emeryville-based Peet's has been on a building spree as of late, with many locations recently replacing closed Caribou Coffee locations throughout segments of the country. Both coffee companies were acquired in massive cash deals by the German investment group Joh A. Benckiser group in 2012.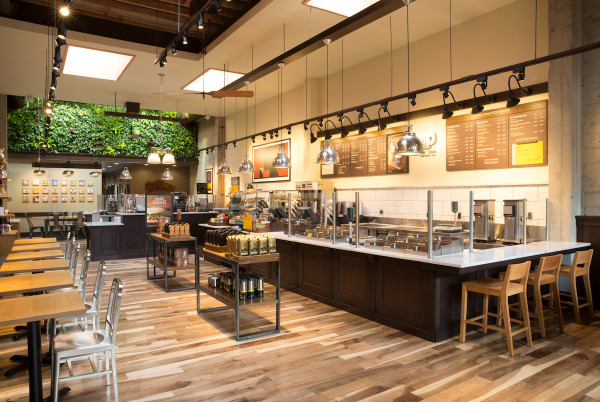 Nick Brown
Nick Brown is the editor of Daily Coffee News by Roast Magazine.