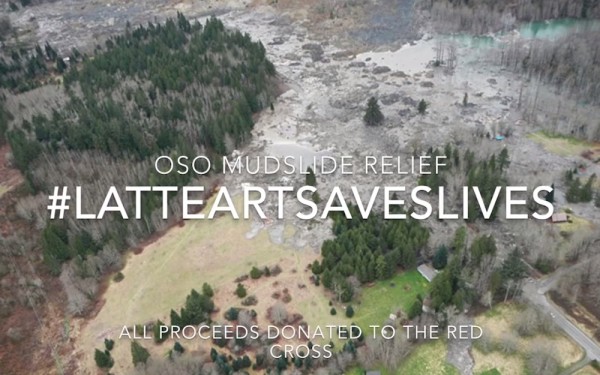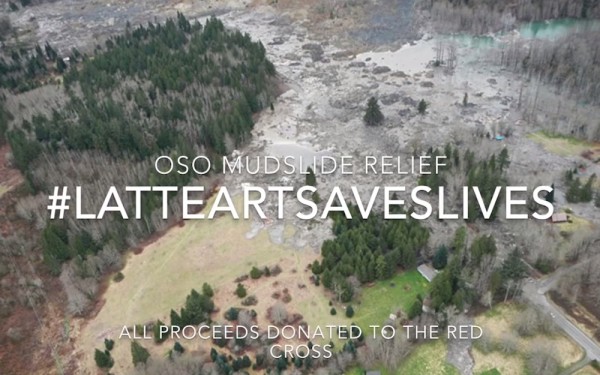 A coffee professional in Snohomish County, Wash., is using his gifts as a latte artist to help raise awareness and cash to help victims of last weekend's devastating mudslide in Oso.
As of this writing, the official death toll from the catastrophe stands at 17, while rescue teams expect to discover more bodies throughout the weekend, with approximately 90 people still missing. The physical and emotional devastation among survivors in Oso and surrounding communities is immeasurable.
Maxwell Mooney, a former Caffe Ladro barista and current coffee educator at Mill Creek's Spotted Cow, is helping the best way he knows how, raising relief money on the crowd funding platform Fundly. Mooney launched the project with a modest $1,000 goal, half of which was reached in the first day of the campaign.
"I don't have any first-hand connections, but I have more than a few second-hand ones," says Mooney, who has lived in Snohomish County for the past three-plus years. "I have a friend who is a firefighter and on the ground helping with the recovery. A friend of a friend lost two people in the slide. This interconnectedness of community is what inspired this project."
To entice people to contribute, Mooney is offering various perks related to latte art, including personal lessons, video tutorials and customized designs. Barista Magazine has generously jumped on board by donating subscriptions. As you can see from the video below, Mooney has immense talents as a latte artist, although his modesty doesn't allow him to admit it.
"Since it is my strongest area of influence and gifting, it was the logical place to start in trying to help with the Oso slide," says Mooney, adding that donations have slowed considerably since the initial push three days ago. "I really hope and pray people can find space in their wallets for this cause. They still haven't even been able to confirm all those who've perished. Efforts to attend to the area are still in full effect. Rescue workers aren't able to use heavy machinery in many places because of the risk of crushing survivors. We are still in the thick of it."
Click here to contribute to the relief drive.
Nick Brown
Nick Brown is the editor of Daily Coffee News by Roast Magazine. Feedback and story ideas are welcome at publisher (at) dailycoffeenews.com, or see the "About Us" page for contact information.