Vertical integration is an increasingly popular strategy among U.S. coffee companies, but rarely is it accomplished so naturally as in the case of one of South Florida's newest specialty coffee businesses, Relentless Roasters.
Founded by roastmaster Daniel Choiseul Paguaga and his childhood friend Andre Villarreal in Miami, Relentless is the latest representation of four generations of Paguaga family coffee farming in Northern Nicaragua.
The Relentless story began in 1960, when Jose Rene Paguaga established Beneficio Santa Lucila, the first mill in the Ocotal, Nueva Segovia region. In 1997, Jose Rene Paguaga established Finca Los Congos in nearby San Fernando, including a wet mill, cultivating Pacamara, Caturra and Villasarchi varieties. The farms and mill to this day are run by Rene M. Paguaga. A third link in the Paguaga vertical integration is Cafe Vidita, an importing business founded by Daniel Paguaga's aunt Rina Paguaga Julien and Jim Julien, with an office in California.
From farm to mill to importer comes Relentless Roasters, which came only after Daniel's commitment the family business was measured after extensive immersion in the farm and mill operations.
"Part of this whole thing was for Danny to view the farm for himself and truly understand every side of the business," Rina recently told Daily Coffee News. "We have the farm, but also we have the mill. After that, he came with me to understand how coffee works here — how we build those relationships."
Says Daniel, "Coffee has been in my family for years, and I never really knew what it entailed. I'm really glad I fell in love with it, because otherwise I'm not sure what else I would be doing."
The decision to return to their hometown of Miami to launch the roastery required some deliberation for Daniel and Andre, considering the city's deeply engrained coffee culture and a slow uptake toward newer movements in upscale roasting and retailing.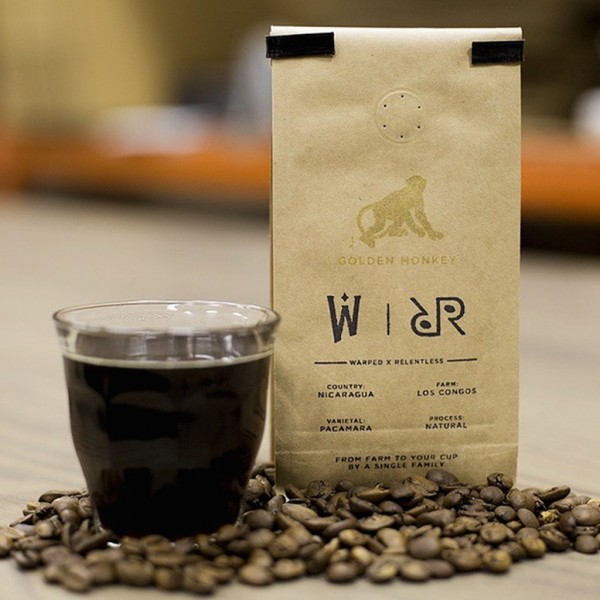 "This has been such an open market, so we really are able to show what specialty coffee is, and we're not limited by the constraints in other cities," says Daniel. "There are a lot of people taking the traditions of their family and putting their new spin on it here in Miami. I think we are accepted because we are local. We're not just coming into Miami and trying to start a business because we see an opportunity. We grew up here."
Adds Rina, "It's not like coffee cities in the Northwest or New York or L.A. Miami kind of does everything with its own touch."
Relentless is currently operating with a fluid bed roaster in an approximately 1,000-square-foot warehouse space, while larger orders are roasted by Daniel off-site at an independent roastery. Since launching roasting ops in earnest this summer, Relentless has been active in public markets, while maintaining various wholesale accounts throughout South Florida.
The company is currently offering two different roasts of Pacamara coffees — one natural-processed and one fully washed — that are identified down to the specific lot. There is also an Ace Espresso blend of Pacamara and Caturra.
"Both the Pacamaras are roasted relatively light — similar to a West Coast style because that's where I was really brought in roasting," says Daniel. "The espresso blend is a bit darker, along the lines of a full city. We're trying to make sure we're highlighting everything the coffee itself brings to the table. This is my family's coffee, so I want to be sure that everything it is being showcased to its fullest."
Relentless may soon be adding other direct relationship coffees through through its South Florida contacts with ties to other Latin American countries.
"We actually have found that a lot of people living in Miami have some ties to people who grow coffee," says Daniel. "It makes it somewhat easy to connect to family farms."
In this way, Relentless may develop as a kind of extended family.
"I think because of the way we started with Danny's family, many folks outside who see our business get excited about it," says Andre. "They like the idea that if we started with one family and we make it work, then we can maybe do it with others."
Nick Brown
Nick Brown is the editor of Daily Coffee News by Roast Magazine.