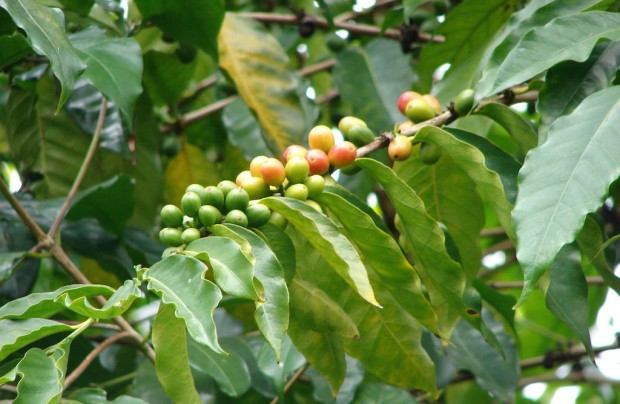 "To rebuild the spirit of a woman is to rebuild the spirit of a country."
This profound, poetic dictum is actually part of the mission statement of a pioneering young organization called Women Rebuilding Hope based in Bakavu, on the edge of Lake Kivu in the Eastern region of the Democratic Republic of Congo.
In recent years, we've shared numerous stories involving coffee-focused developments in DRC, which has suffered for nearly 20 years through civil war, political and economic instability, and widespread sexual violence toward women. With ideal coffee-growing conditions in existence throughout the troubled country, the crop has been viewed by many people in the international development sector as a viable option to help organize communities and provide some measure of economic sustainability.
While several big-impact efforts are currently underway to help improve infrastructure, raise awareness of DRC coffee and help bring that coffee to market, few have been as homegrown as Women Rebuilding Hope, a nonprofit founded in 2013 and led by a 28-year-old Congolese woman named Marcelline Budza.
Women Rebuilding Hope is now at the center of a collaborative effort called Brewing Hope, which was bolstered by an initial $20,000 investment from DRC-based exporter Coffeelac and now includes hundreds of female coffee farmers who are working to produce top-quality coffee for premium market channels. In doing so, they are helping define social change in a part of the world where simply existing as a woman has been most difficult.
"In the DRC, a woman has been traditionally considered less valuable than a man; merely an instrument of sexual satisfaction or a producer of children, she is considered incapable of contributing to her family and community's needs through dignified work," Budza recently said in a conversation with Shift Social Impact Solutions, an agency that's partnering in the Brewing Hope project for social programming. "WRH was born out of the desire to combat this idea, through uniting a group of coffee producing women who are fighting against inequality in women's rights and re-establishing the value of a woman's work."
Shift's role in the Brewing Hope project is to help train women farmers in financial literacy and economic empowerment, while farmers will also receive improved coffee processing equipment and training in growing practices.
"To come from a culture like Congo and to have that kind of courage is just really exciting," Shift's Sara Mason recently told Daily Coffee News, speaking of Budza. "She doesn't have a background in development work and to see what she is doing is truly inspiring."
Shift is helping to raise funds online through the crowdfunding platform Crowdwise to support the effort, in addition to collecting from a small group of private contributors. Brewing Hope is only one of the agency's coffee-related projects in East Africa. Since 2012, Shift has been helping to lead a coffee development project in DRC's Ituri region. Also in coordination with the family-run Coffeelac, the ongoing project is similarly designed to improve farming and processing practices, while providing access to markets through a relationship with the UK specialty importer Falcon Coffees.
Shift's Mason said her own focus on coffee stemmed only from its potential in the development sector, but that initiatives like Brewing Hope and the Ituri Coffee Project have made clear coffee's potential in a framework for meaningful change. "What I'm most interested in is the intersection in smallholder farmers and women," Mason said. "From a development perspective, this is the most exciting development that you can have, because you can meet a very specific need in the market."
Nick Brown
Nick Brown is the editor of Daily Coffee News by Roast Magazine. Feedback and story ideas are welcome at publisher (at) dailycoffeenews.com, or see the "About Us" page for contact information.