About a year ago, young Toledo, Ohio, roaster Maddie & Bella Coffee Company decided to open its first retail cafe. The finish line for that endeavor is now tantalizingly close at hand, yet in the meantime, another area shop recently shuttered and left in its wake a vacant, readymade café, constituting an opportunity they felt they couldn't ignore. As a result, next month, both the first and the second standalone Maddie & Bella Coffee Co. cafés are poised to open simultaneously.
"I won't say the timing was perfect. It wasn't the plan to open up two at once, but the opportunity was there and it was tough to pass up," owner Rich Jambor told Daily Coffee News. The downtown Toledo shop at 44 South Saint Clair Street will have seating for about 32 people, and is located inside an historic building built in 1860. The other shop is in neighboring Perrysburg, Ohio, and will have seating for about two dozen, while both shops' individual footprints measure between 1,000 and 1,500 square feet.
Espresso at the Toledo M&B shop will come by way of a classic Linea, while brewed offerings will run the gamut from siphon to Aeropress and more usual pourover methods. To elucidate the benefits of each, Jambor plans on offering "brewery-style" tasting flights featuring one coffee brewed three different ways, and should these prove popular, the flight program will extend to highlighting the differences between origins as well.
"We may do a flight of different origins so that people who are new to specialty coffee can get a feel for what is the quintessential natural processed Ethiopian and compare that to, say, a washed Colombian," said Jambor.
The roasters for this family business are Jambor's parents, Susan and Richard Jambor, whose home-roasting obsession paved the way into professional commerce in 2010 when it inspired the acquisition of a 4-pound-capacity Ambex roaster. "It was big enough that it was crazy for a hobby, but small enough that it still could be considered — well, maybe it's just an obsessive hobby," said the younger Jambor.
Within a few years of farmers market and local wholesale growth, the company promptly outgrew the 4-pounder and upgraded to a 25-pound-capacity Golden roaster, made by the Turkish company Nazar Kahve whose United States importer is based out of nearby Akron, Ohio. In an offsite facility the senior Jambors roast greens they source through South Bend, Ind.-based Theta Ridge Coffee, Café Imports and a new importing company based in Perrysburg called Ozam Green Coffee Traders.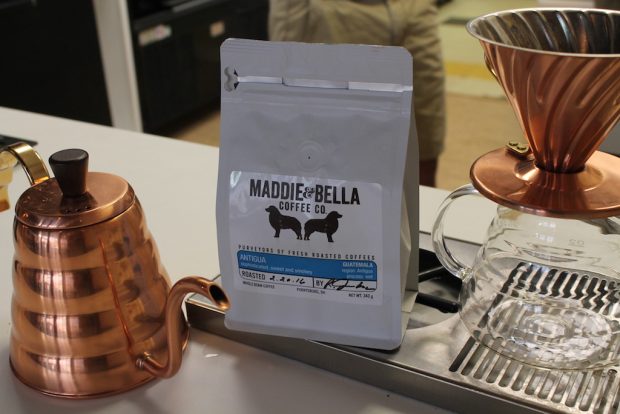 Stylistically the Jambor way is to err on the side of light and bright, as per their preference. "We get the question as often as anybody, 'I like a dark roast, what's your darkest roast?'" said Jambor. "At first it was a tough question to answer but I think we now see it as a teaching opportunity."
Jambor added, "Certainly you want to listen to your customers. But hopefully when they try something that's not the same-old-same-old thing they may be used to, they'll open their eyes to the different types of roasting that are out there."
The downtown Toledo Maddie & Bella will soft-open June 6. The Perrysburg location is expected to open early to mid-June. The space next door to the Toledo location is also becoming available, and is slated to become the future home of Maddie & Bella's roasting operation, from which the Jambors intend to ramp up their wholesale business as soon as the dust settles from the rest of these openings.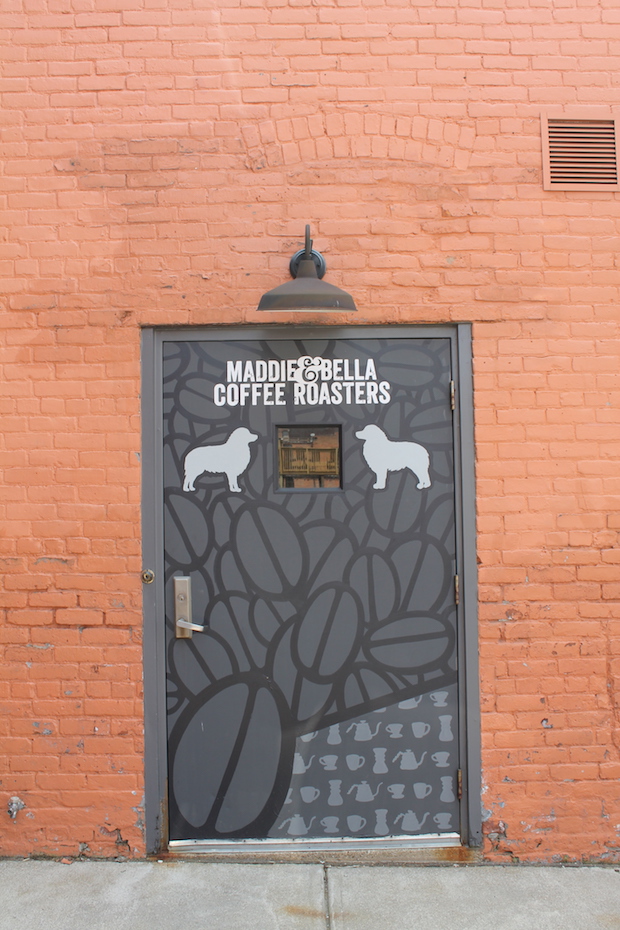 The roastery may be open by early August, yet all of these plans are pending not only such city business as inspections and permitting, but also on the wherewithal of the owners, given that on top of everything else, a new baby arrived into the Jambor family about nine months ago, shortly after signing the lease on the Toledo location.
Howard Bryman
Howard Bryman is the associate editor of Daily Coffee News by Roast Magazine. He is based in Portland, Oregon.