If people are the vehicles for knowledge and ideas, and coffee is a vehicle for motivation and creativity, Dispatch Coffee is a particularly vibrant hub where it all crosses paths and finds direction.
"Our brand takes a lot of conceptual inspiration from the transport industry, and this will be reflected more in our new space, where the pathways and spaciousness is inspired by airports and train stations," Dispatch founder Chrissy Durcak told Daily Coffee News.
The upcoming space she referred to will be the third brick-and-mortar retail location for the company that, less than four years ago, started out as a home-based DIY bottled cold brew seller that delivered via bicycle through the streets of Montreal.
"I would receive orders on Facebook to a 'Dispatch Coffee' Facebook page, and bike out the cold brew to offices and homes," recalled Durcak. "We then evolved to become Montreal's first specialty coffee truck and mobile catering service."
Growth for the company has been rapid. Founded in 2012, it was in 2014 that they established a roastery centered on a new Probat P12 located the city's hip Mile-Ex district, employing a TO-2 thermal oxidizer to reduce emissions by 95 percent and to appease their variety of neighbors in the surrounding mixed residential, commercial and light industrial neighborhood.
In September of that year came their first fixed retail location, a compact 200-square-foot shop on the McGill University campus, followed the next month by another retail café at their roastery.
"Starting out as a mobile business doing retail only to brick-and-mortar with vertically integrated model proved to be quite challenging," Durcak said of the quick evolution. "They are completely different models. The former is a simpler model that relies on one or two people to wear all the hats, and the latter requires the careful orchestration of many people wearing multiple hats."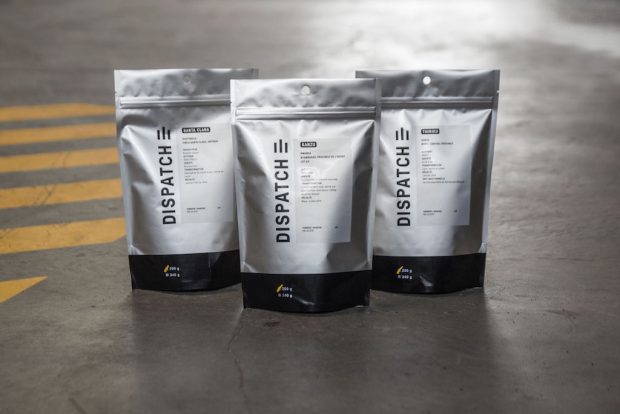 Durcak said that for a small company as hands-on as they prefer to be, the satisfaction comes through the achievement and control over a specific vision of quality and style.
"No matter what scale of business we are at, we have a very DIY approach to business, whether it is brand and creative direction, product development, work culture; everything that we have built has been through trial and error, and the pursuit of communicating a clear vision," she said. "We very much throw ideas up on a wall and then make actionable plans to make those ideas work. Some do, some don't."
The green coffees tumbling through the Dispatch P12 are sourced through a variety of importing partners, including Olam Coffee, Phil and Sebastian, Nordic Approach, Cafe Imports and Crop to Cup Coffee Importers. Dispatch Director of Coffee Chris Durning has particularly high praise for the "generosity and skill" of their friends at Red Fox Coffee Merchants and Collaborative Coffee Source.
"They are insanely talented and supportive, and some of the nicest people we've met in the industry," Durning told Daily Coffee News. "No matter who it is we work with, though, we seek out importers who are actively working to bridge the gap between the farmer and the market, helping to create and support specialty coffee rather than simply finding and selling it."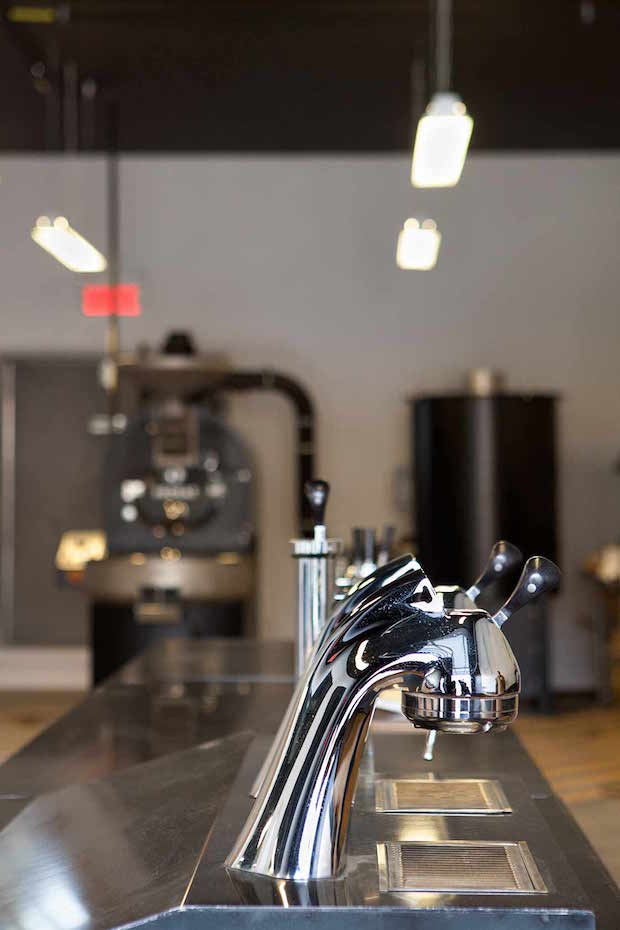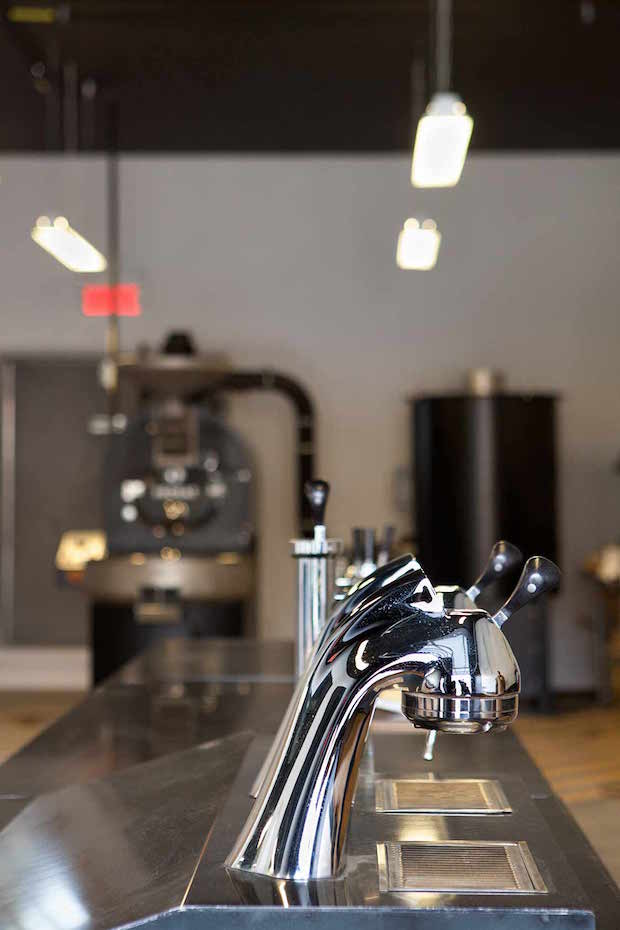 The espresso program at the roastery café is executed through a two-group Modbar installation, a Modbar steam module and a Simonelli Mythos Clima Pro grinder.
"We make extensive use of the pressure profiling, and pull shots hovering around a 50 percent brew ratio at about 7.5 bars of pressure with an extended ramp down of pressure at the end of the shot," said Durning. "The result is the most consistent espresso service I've ever achieved in my career, and that's due hugely in part to the almost intimidating genius of the team at Modbar."
All brewed coffee by Dispatch is ground by a Mahlkonig EK43, batched by Fetco and poured through V60s. The mobile truck relies on a La Marzocco Linea classic while the McGill and the 1,900-square-foot upcoming third store will center on three-group Linea PB espresso machines. As for the coffees extracted through the Dispatch gauntlet, these include a selection of pleasers for palates at every link in the chain.
"I do my best to legitimize relationships with coffee that can often span generations and cultures, said Durning. "We offer complex, vibrant Ethiopians alongside pitch-perfect crowd-pleasers with the added complexity that comes with being grown, processed and sourced with an incredible dedication to quality and sustainability. As far as what motivates me, it's the people. My first passion in coffee was the service aspect, and that sticks with me even though the job of a roaster has more to do with long haul trucking than it does with serving a cup.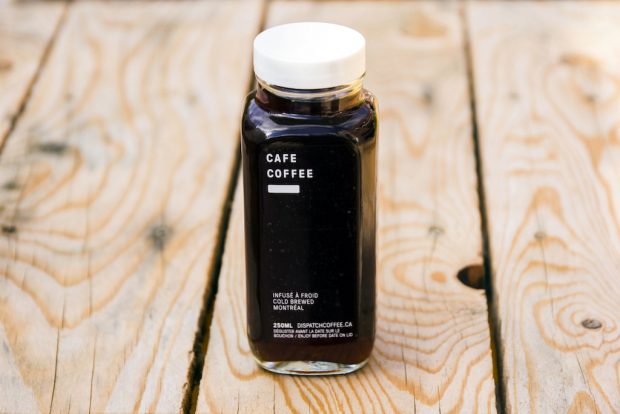 "I think I could also speak for Chrissy when I say that I go to work every day for customers, employees, importers, producers and workers at origin.  I think we can improve the lives of any one of these groups and improve the lives of all of these groups as a result, and I think it all starts with getting consumers to taste better coffee."
Looking ahead, the next couple months for Dispatch will be spent putting the finishing touches on an exacting vision for their third café space. "I want for our interior spaces to reflect our values of transparency and openness," said Durcak, stating that their minimal use of patterns, ornamentation and mouldings is one way they endeavor to communicate values of functionality, utility and quality, while use of natural materials will underscore a sense of accessibility and approachability. "In our new location, we will be emphasizing our commitment to showcasing the star of the supply chain, to us: The coffee growers and coffee workers pre-roastery, and making our retail display the most ornate and visually stimulating area of the space."
Dispatch Coffee currently projects their new shop opening on St-Laurent Boulevard in Montreal this October.
Howard Bryman
Howard Bryman is the associate editor of Daily Coffee News by Roast Magazine. He is based in Portland, Oregon.