Ross Street Roasting Company may not be on Ross Street anymore, though they're roasting more than ever. About six months ago the newly joined Roaster's Guild member company relocated out of the 100 square feet of space it was borrowing inside a meat processing facility and into an 800-square-foot standalone building all its own on Harmon Street, and couldn't be more enthusiastic about their contribution to the coffee community, both up and down the supply chain.
"It had a nice ring to it," Ross Street Roasting founder Brian Gumm told Daily Coffee News about the name that came from the street that the company's foundational home garage production space looked out upon.
At this point they're two steps up from that garage and have just rounded the 100-pounds-per-week threshold on their 6-pound-capacity Artisan 6M roasting machine, from which Gumm said he hopes to upgrade within the next year. Said Gumm, "The weeks where I'm really pushing it are starting to become more regular than the weeks where I'm not."
RSRC is optimistic about locking in some new wholesale accounts in the coming months, especially coffee shops, despite being situated in a rural area. "We are in a small farm town, but we're an hour away from five metro areas in Iowa," said Gumm, noting that their Tama, Iowa, headquarters has access to markets in Des Moines, Ames, Cedar Falls/Waterloo, Cedar Rapids and Iowa City, which include multiple universities and commercial areas. Yet while there's plenty of opportunity in these places, the absence of an existing specialty coffee culture does present a challenge.
"Specialty coffee and third-wave coffee culture has yet to catch on in any significant way in Iowa, so it is a little bit of an uphill climb," Gumm said. "I haven't been able to just walk into coffee shops and say, 'Hey, check out my coffee.' Most of the coffee shops in Iowa are still pretty solidly locked into that second wave culture. Predominantly dark roasts, not a huge focus on origin or quality or anything like that."
Gumm recognizes that while his prices are competitive with those of other specialty micro roasters, it's ultimately a couple bucks per pound more than the sub-specialty grade coffee many shops in his area are accustomed to buying and serving. Yet as he celebrates the arrival of the second shipment through his first direct-sourcing relationship, he's less inclined than ever to compromise on the quality or ethics of his product.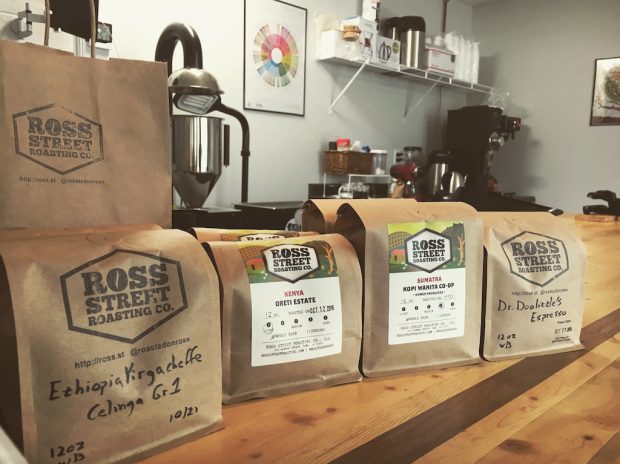 At the Artisan 6M, Gumm's general goal is always to achieve an appropriate balance between acidity and sweetness for each coffee he roasts, typically finishing somewhere in the city-plus to full-city range where chocolates are just becoming apparent but some tartness and fruity qualities also remain.
"Under-development seems to be kind of a trend right now," Gumm said of what he and some online roasting associates have noticed while comparing notes about their own and other coffees they're all constantly sampling from around the U.S. "Really light roasts can be well done. It's also, in my experience, kind of easy to not do those well and to under-develop coffees, and you get really strong acidity but not a whole lot of sweetness."
Gumm adds that, aside from personal preference, a bit more development is also simply helpful to his business in his area. Said Gumm, "There may be some shops in other cities and areas where that is actually desired, but that really freaks people out [in Iowa]."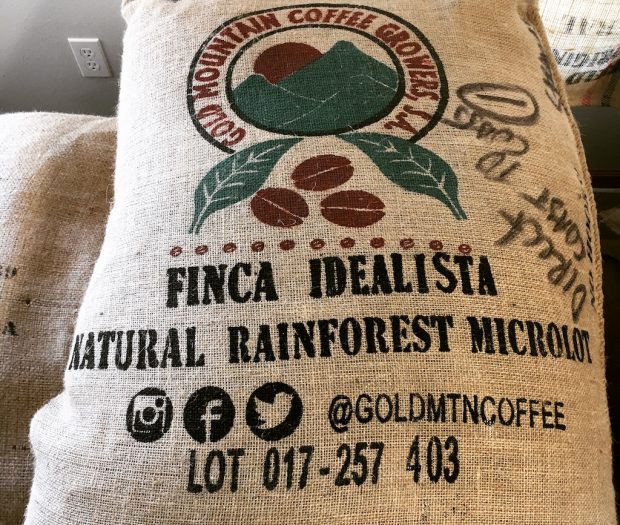 The comparison of notes on coffees and roasting takes place in a Slack channel Gumm organized originally as a way to manage projects on the branding and marketing front for Ross Street Roasting, but is now a handy tool for connecting to and sharing ideas with a variety of roasting folks from around the country. Once a web developer in his twenties, Gumm put his I.T. background to good use in adapting the workplace connectivity resource to his business and now to the larger coffee community, bridging the communication gap between his own rural operation and fellow roasters in different areas.
Currently the group includes roasters from Nebraska, Arkansas, Los Angeles and elsewhere in Iowa. He hopes to expand the group a bit, but not so much that threads get watered down with general noise or off-topic discussions. "I love people, but I hate crowds," said Gumm.
That second origin-direct shipment was from Gold Mountain Coffee Growers in Nicaragua. Prior to the relatively large purchase from Gold Mountain, Ross Street was more in the habit of smaller quantities at first from Sweet Maria's and then Coffee Shrub.
Looking ahead, Gumm aspires to keep building the wholesale business for the next couple years, hopefully gaining enough ground both financially and culturally to support opening his own quality-oriented coffee shop in Tama, maybe five years down the line. "It's a small farm town. I wouldn't make it super trendy," said Gumm, "but I'd still want to make it nice."
Howard Bryman
Howard Bryman is the associate editor of Daily Coffee News by Roast Magazine. He is based in Portland, Oregon.