Australian specialty coffee chain Campos Coffee sure did enjoy its recent residency at the La Marzocco Café at KEXP Studios in Seattle. In fact, they were so enamored of the experience of serving top-shelf coffee to consumers in the United States that they decided to stay a while. To that end, the company has announced that it's opening its first U.S. cafe in Park City, Utah, next month.
Campos Coffee Founder and Director Will Young told Daily Coffee News that the shop will be equipped with two La Marzocco Linea PB's paired with Mazzer and Mythos grinders, plus an EK43 for brewed options via Fetco and Alpha Dominche Steampunk. "We are so looking forward to serving a Best of Panama Geisha in opening week. Geisha on the ski slopes! Heaven," said Young, who was recently named vice-chairman of the nonprofit Alliance for Coffee Excellence.
The Park City store will be the company's eighth overall, and will at first be supplied by Campos's roastery in Australia, with plans to eventually establish a Campos roastery on U.S. soil. Young reported that Campos remains dedicated to the relatively small-batch craft of roasting on 64-kilo Probat and 24-kilo Diedrich machines, although the precise production line and location of a U.S. roastery has yet to be determined. "Though our production is high, we never want to lose the specialty focus that smaller batch roasting ensures," said Young. "Everything is post blended to ensure each coffee reaches its full potential in the roasting process."
For the U.S. audience, Campos will be offering some of its traditional selection of coffees while introducing a unique blend tailored to the market. "Australia is known for having highly acidic blends that cut through the milk in espresso coffees. We had to craft a blend that is rich, sweet, but lower in acidity to suit the market of Park City," said Young of the coffee to be served as their standard batch brew offering. "We will also be serving our Coffee Review 95 scoring Bladerunner blend as a batch brew to cater to those who enjoy the lighter, more acidic roasts."
To get things off the ground, Campos also exported some of its own café talent. "We have three of our finest baristas working the tools right from Day One," reported Young. Operations Manager Ian Pope, a member of the Campos team in Australia for over eight years, plus two other baristas from their café network will anchor the show, leading a team of locals that have already undergone rigorous training in Campos ways and methods.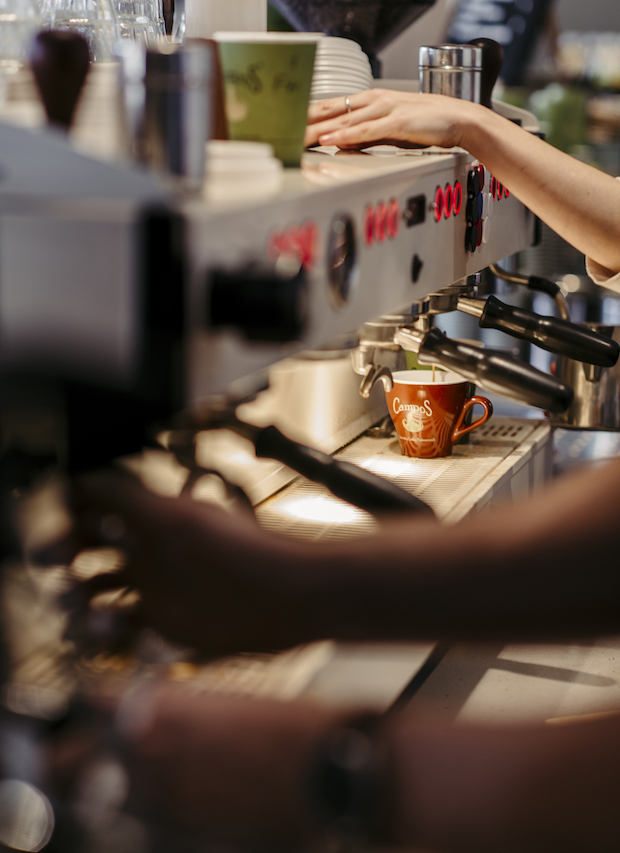 "We are taking a very considered and planned approach to expanding in the U.S. market," said Young, adding that their timeline for looking beyond this first North American establishment is based not on gaining ground in the short term, but more for the long term win. "We don't want to rush into the market as we think that would be disrespectful to the U.S. market. We want to work with the Park City community to grow the Campos Coffee brand over time and see how we can bring Campos Coffee's values to the market in our unique way."
Campos Coffee hopes to open the café at the Base of Park City Mountain Resort at 1385 Lowell Avenue in by mid December, in time to serve the influx of skiers and attendees of the Sundance Film Festival.
Howard Bryman
Howard Bryman is the associate editor of Daily Coffee News by Roast Magazine. He is based in Portland, Oregon.