Remaining impressively in lockstep with current specialty coffee trends, KitchenAid has been busy fleshing out its "craft coffee" appliance portfolio, which is growing with two new products: a sturdy-looking glass and steel cold brew coffee maker/dispenser, and a line of two gooseneck kettles for manual pourover.
The Kettles
In a press release this week, KitchenAid announced that its two new gooseneck-spouted Precision Kettles will be available for purchase this August. The release would be almost exactly two years after the release of the KitchenAid Pour Over Coffee Brewer, an SCAA-certified automatic brewing machine that attempts to mimic the manual pourover process by maintaining a brewing temperature of around 200°F, showering water more evenly over a bed of grounds, and staggering water dispensation into phases to allow for blooming.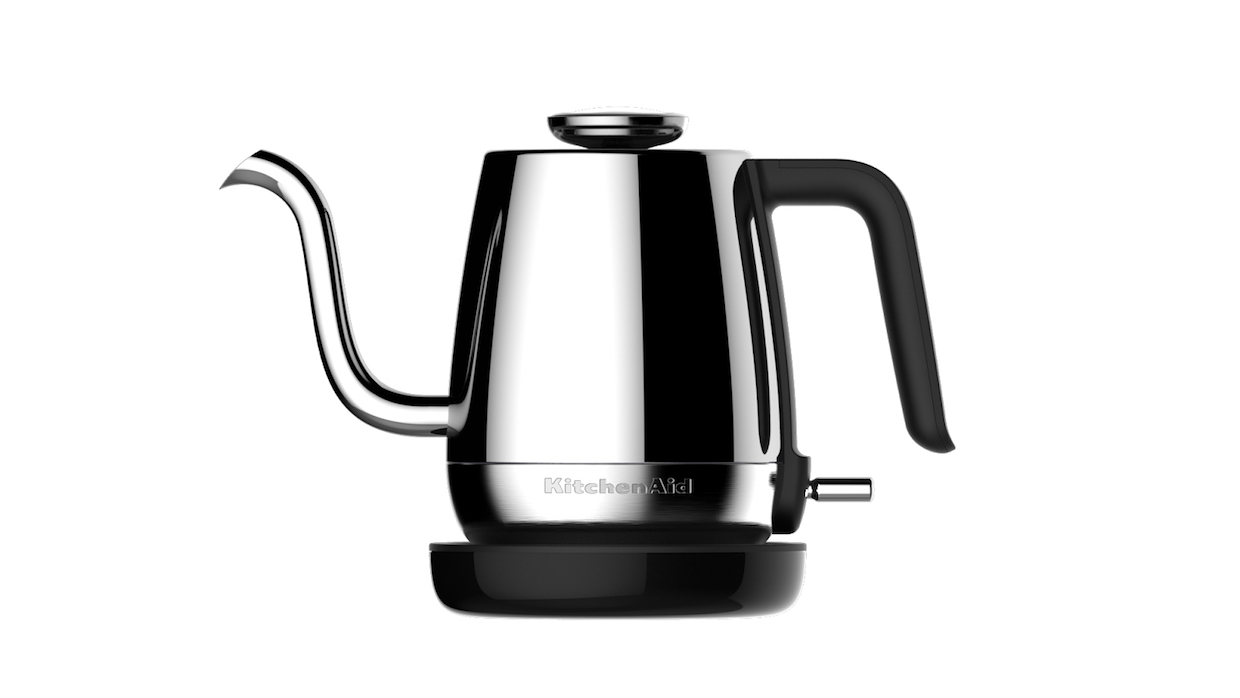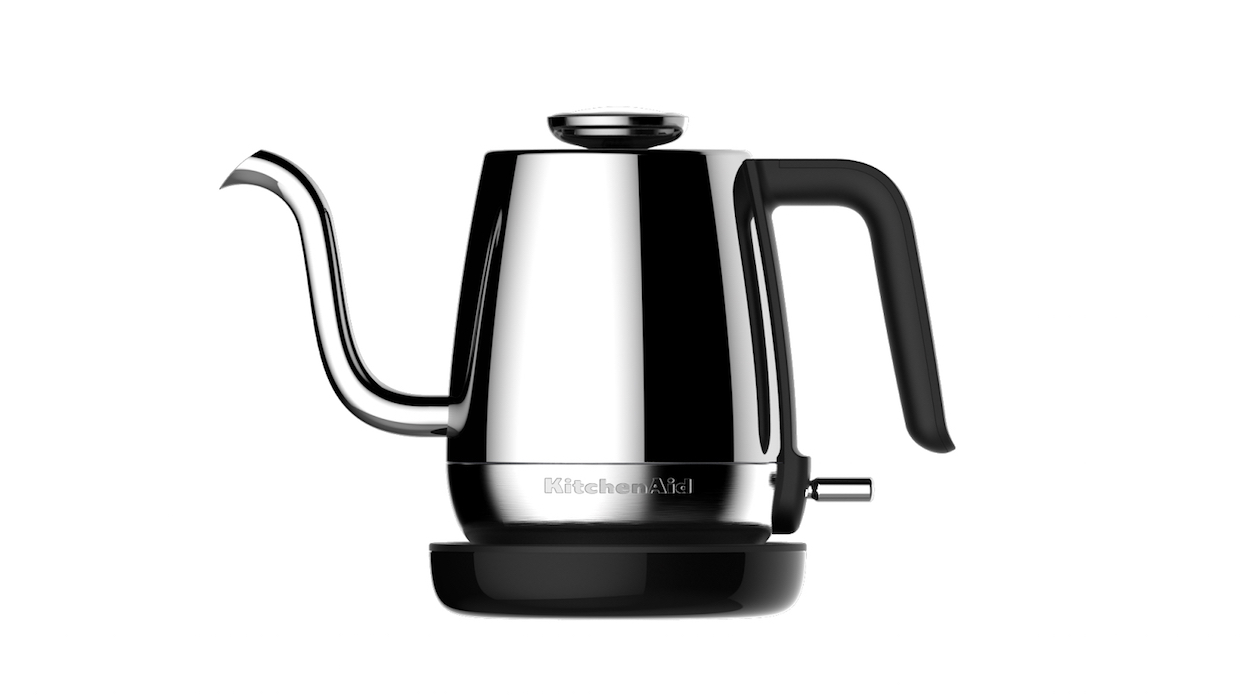 Turning to manual pourover brewing, the company's duo of 1-liter goosenecks will include a stovetop version and an electric version. Both will be polished stainless steel, both will have lid-mounted brew-range thermometers, and both will offer variable flow control, with three flow rates from which to choose.
The stovetop version is compatible with gas, electric and induction ranges, while the electric has a one-button base that apparently goes straight to boiling and then depends on the thermometer for precision.
The Cold Brewer
The cold brewer, just in time for Spring, is capable of brewing up to 28 ounces of concentrate that the company considers enough for approximately 14 servings, recommending users mix two ounces of coffee with ice, water or milk.
The brewer features a glass brew jar with fitted lid and handle, atop a steel base with a stainless steel tap, all at a combined height and width intended to fit on a home refrigerator shelf or door. The stainless steel filter basket includes a suggested fill-line to cut down on guesswork.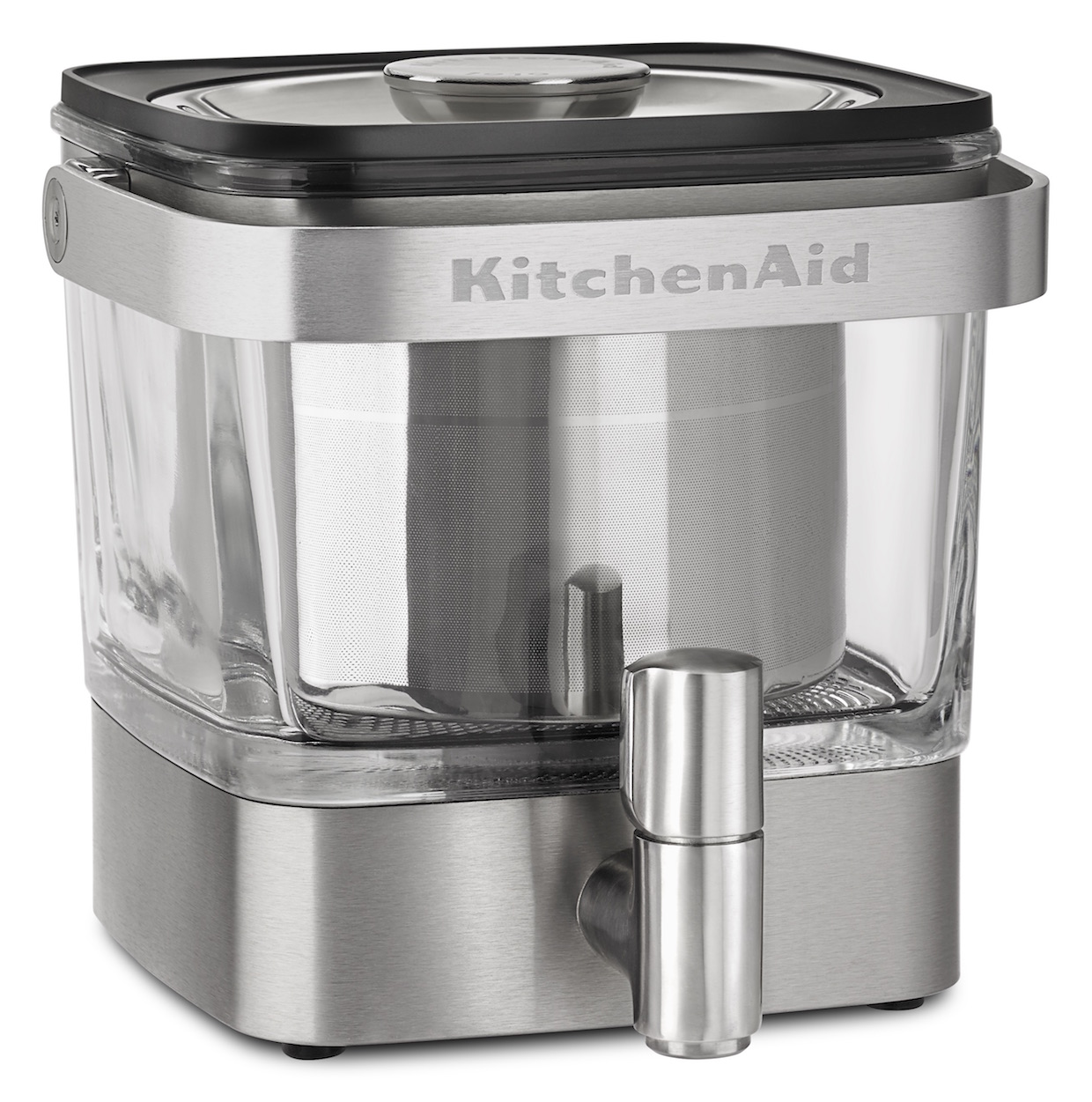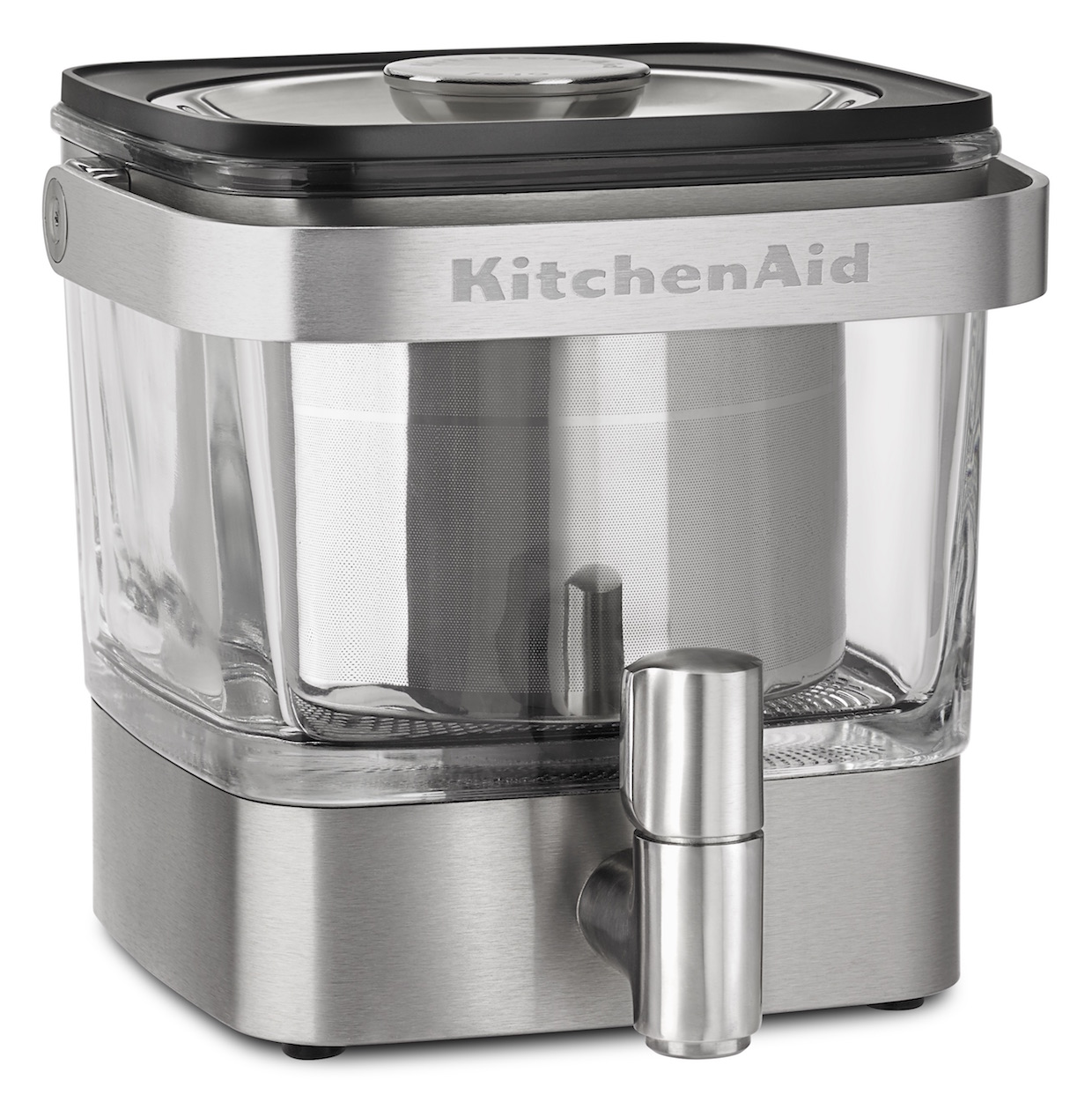 While neither of these products break any ground technologically, KitchenAid tends to differentiate itself by way of premium build quality and convenience features. It's also simply admirable that a nearly century-old appliance manufacturer focuses so effectively on adopting contemporary methods, a phenomenon that's also perhaps indicative of "niche" habits going mainstream.
The KitchenAid Cold Brew Coffee Maker is available now at a suggested retail price of $129.99. The suggested retail price for the electric kettle will be $119.99, and $99.99 for its stovetop sibling.
Howard Bryman
Howard Bryman is the associate editor of Daily Coffee News by Roast Magazine. He is based in Portland, Oregon.