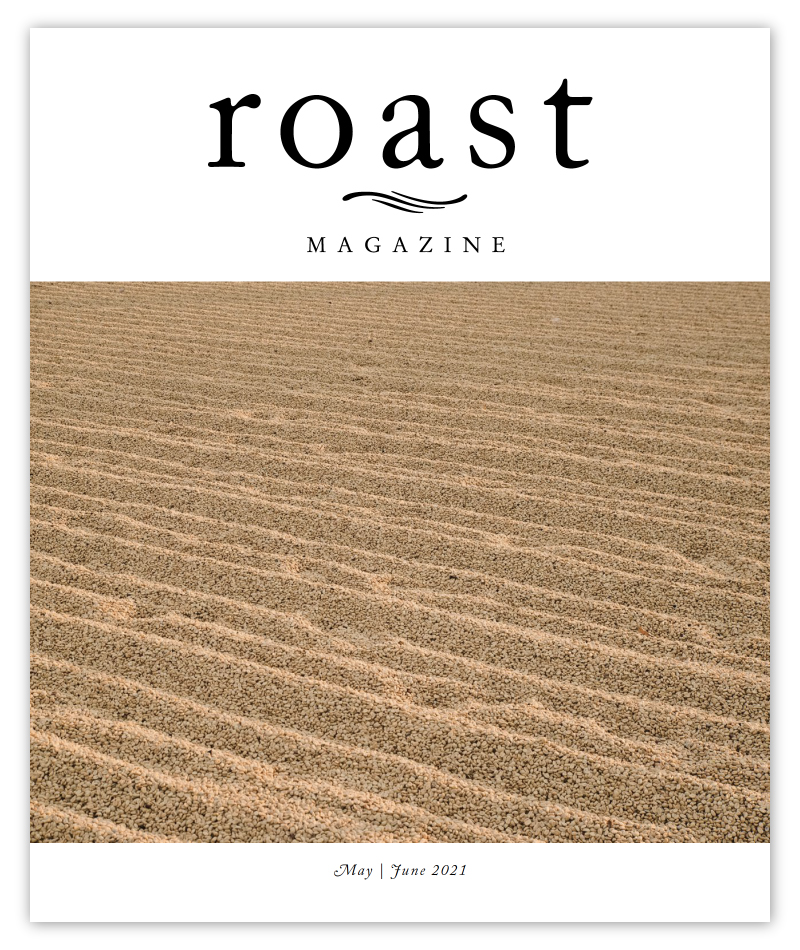 The May/June 2021 issue of Roast is out now, with feature stories on coffee sourcing through partnerships and planning, recent research on grinder settings, and transparency and ethics in data collection in specialty coffee.
Columns cover new books on land and race in Central America, sustainability in coffee production and processing, and a look at Colombian coffee in 2021.
Subscribe to Roast to receive upcoming issues or purchase the May/June issue. Roast print subscribers also receive complimentary access to the digital version of the magazine.
Inside This Issue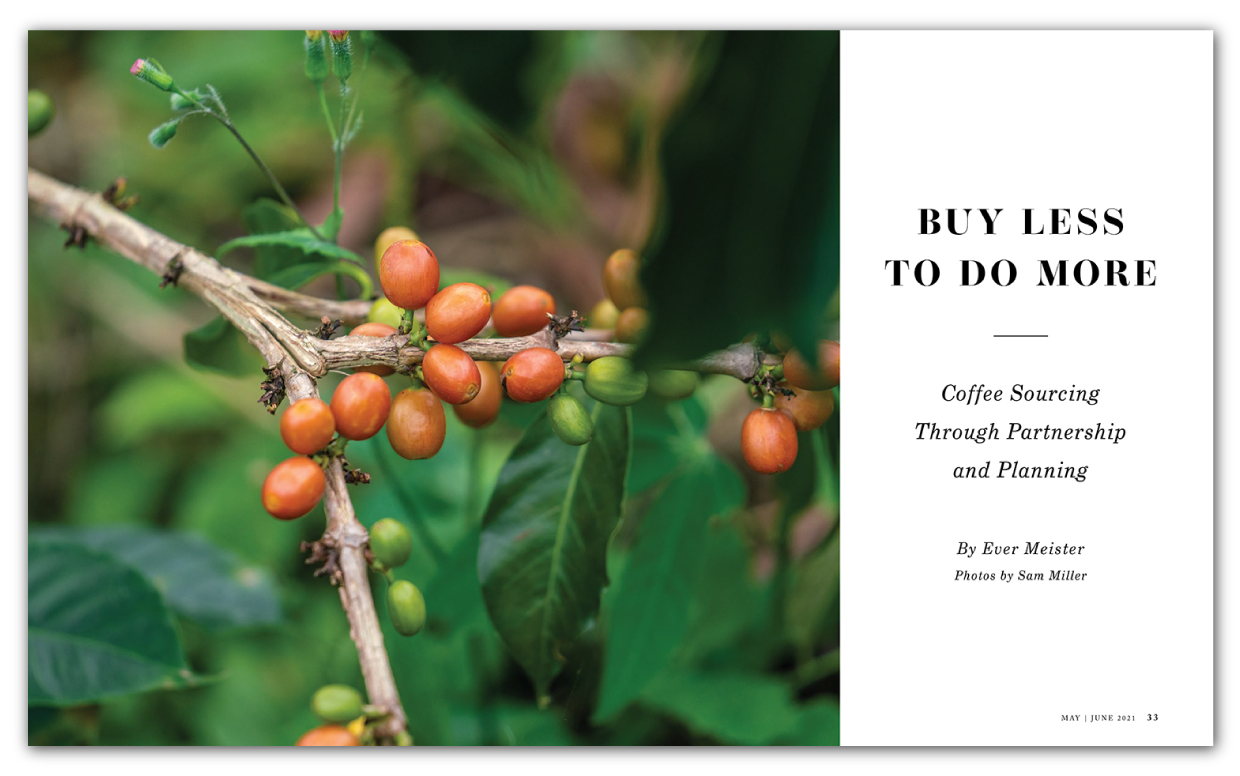 In "Buy Less to Do More: Coffee Sourcing Through Partnership and Planning," author Ever Meister considers alternative green coffee buying approaches that roasting companies can take to navigate the realities of doing business in today's climate of uncertainty.
As it turns out, one of the sourcing strategies that seems to most benefit roasters in these areas also has the potential to create a scaffold for producers, especially during times when the retail and foodservice markets are still topsy-turvy: Buy more coffee from fewer producers.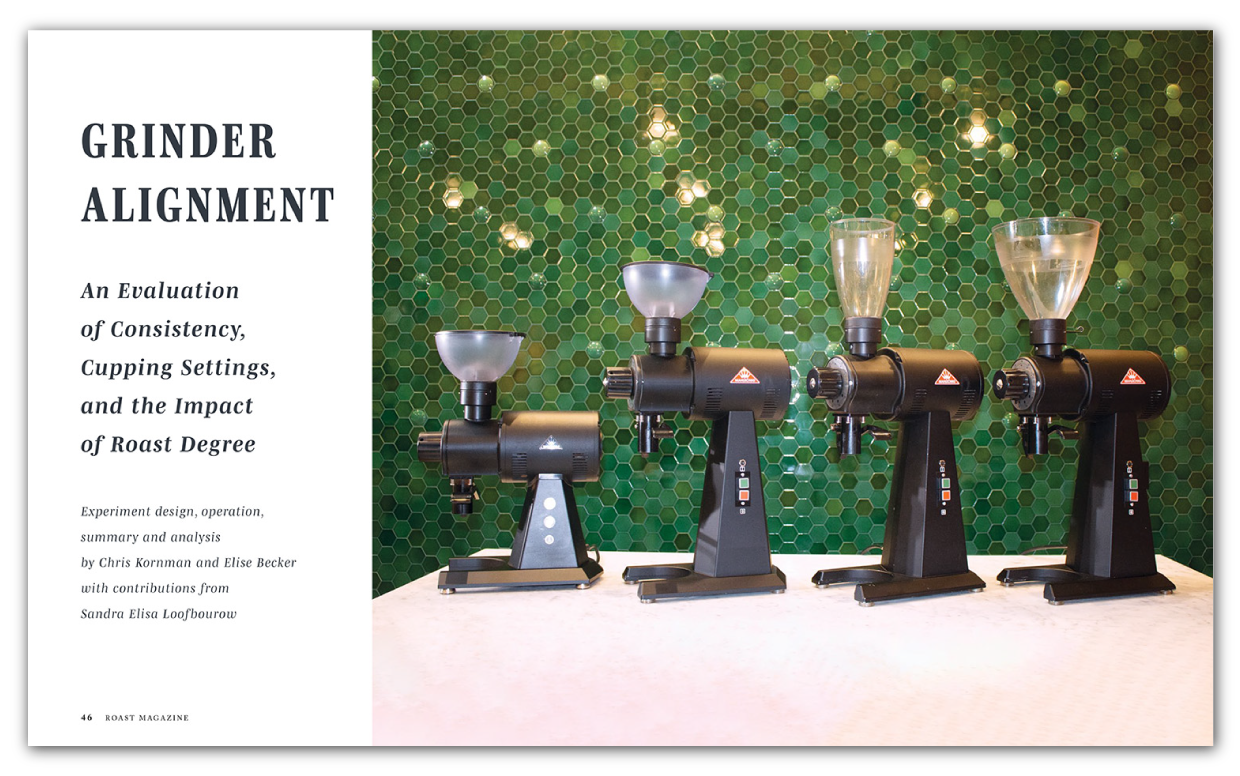 The next feature in this issue, "Grinder Alignment: An Exploration of Consistency, Cupping Settings, and the Impact of Roast Degree" by Chris Kornman and Elise Becker, with contributions from Sandra Elisa Loofbourow, highlights research examining how manually adjusting grinder burrs affects precision across multiple grinder units of similar makes and models.
This led us to further investigate the industry's cupping grind setting across a number of metrics, including the impact of roast degree on grinder precision, variance between surveyed roasters, and differences between the in-house settings at our company, The Crown: Royal Coffee Lab and Tasting Room, and the standards recommended by the Specialty Coffee Association (SCA) and the Coffee Quality Institute (CQI).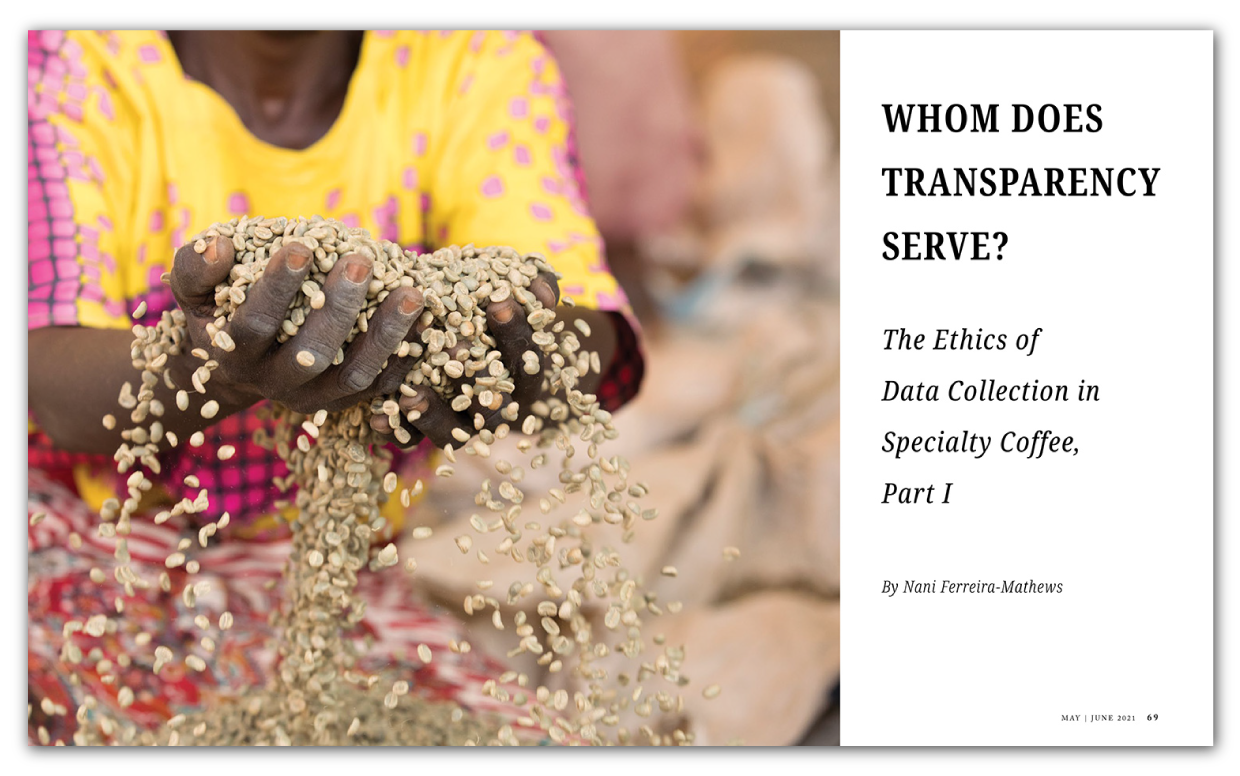 The first installment of a two-part series by Nani Ferriera-Matthews, "Whom Does Transparency Serve? Part I: The Ethics of Data Collection in Specialty Coffee," explores the concept of transparency in the coffee value stream and the role of data in advancing or constraining social, political and economic relations.
How does the transparency of data define the power dynamics between supply chain stakeholders, those whose data is being collected, and those who are collecting the data? To explore these questions and gain a better understand of the work being done on this front, this article will focus on several organizations that are providing the service of data collection, tracking and distribution.
Features
Making Their Own Way
How the Pandemic Fostered a New Wave of Start-Up Roasters
Revisionist History
Black Brazilians and the Past, Present and Future of the Coffee Trade
Evolving the Concept of Specialty Coffee
Part II: Roasted Coffee Products and Cafe Operations
Columns
News Item
Coffee, Land and Race in Central America: New Books Explore the Divergent Paths of El Salvador and Costa Rica
First Crack
New Product Spotlight
Technically Speaking
Sustainability in Coffee Production and Processing