From its sunlit entryway to the soft, spherical glow of pendant lighting under its vaulted wooden ceilings, the new Dream Cloud Coffee Roasters brews up a mellow getaway for guests in Duluth, Minnesota.
Opened by Charlie and Emily Comnick in May, the 1,500-square-foot roastery, coffee shop and tea bar was designed to offer a moment of repose in the heart of the city.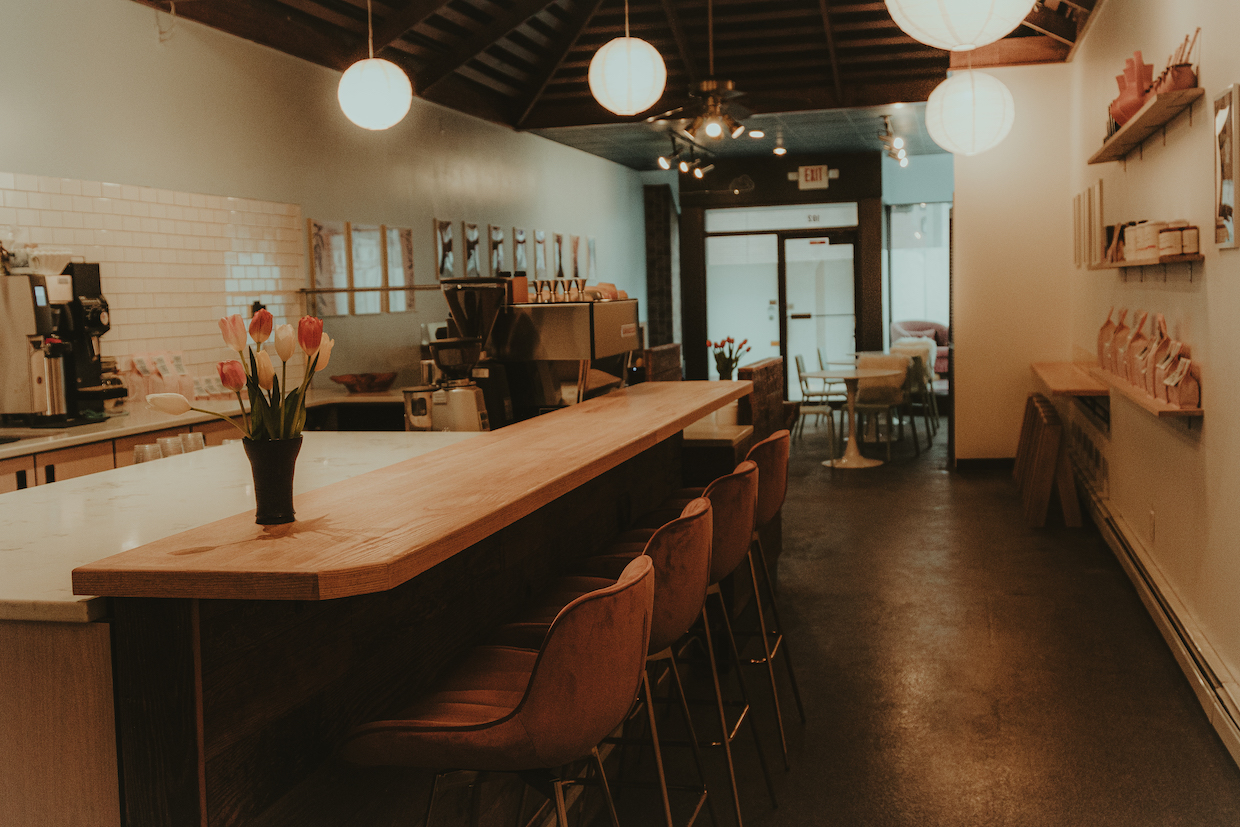 "We just wanted something that was going to change the feeling of a coffee shop, slow you down, make you feel at peace — infusing a coffee shop roastery with that sort of tea room vibe and aesthetic, and using colors that are going to make your average 'bro' feel uncomfortable," said Charlie Comnick. "It was also an attempt at creating the clientele that we want. You know, if you're gonna get uncomfortable by a feminine space, then maybe you don't want to be in here. We knew we had to work here all the time, so we wanted it to be like that."
The former director of coffee for Duluth Coffee Company, Charlie Comnick currently roasts coffees for the shop and other channels using a San Franciscan SF6 roaster at the back of the cafe.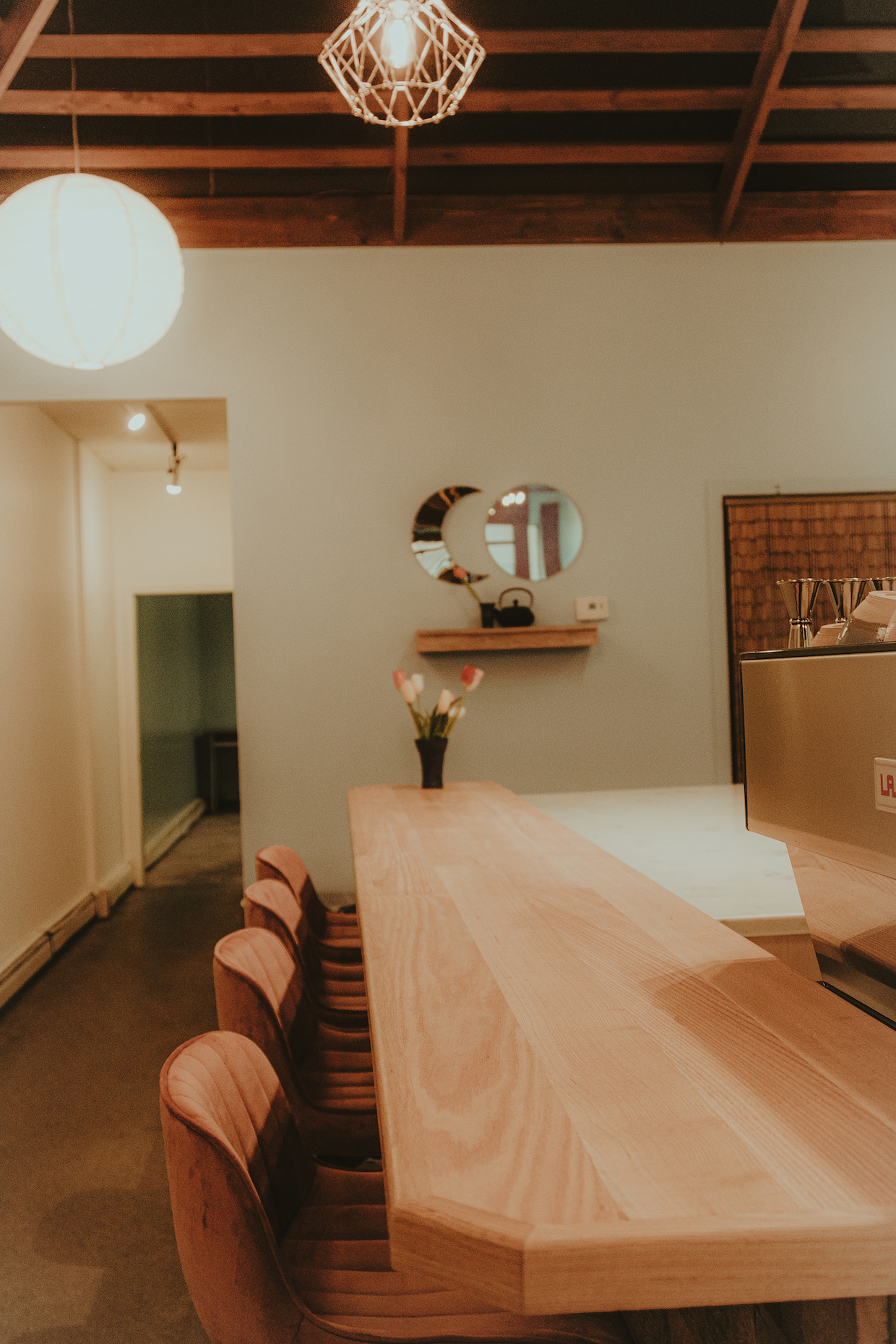 Comnick said a single bean will often be presented by Dream Cloud at a number of different roast levels before the supply runs out. Along with kindness, craft and quality, the business at its core embraces the journey over the destination.
"I see coffee as a beautiful agricultural product that's shaped by human hands," said Comnick. "It's a constant pursuit to learn more about it, to open up those flavors and to share those things with all the people that I have been fortunate enough to be surrounded by. I'm not roasting it the exact same way every time. I'm definitely not a line-follower. I don't have anything plugged into the machine that's recording stuff. I'm a lot more romantic about it. I'm gonna try to make it just a little bit better each time."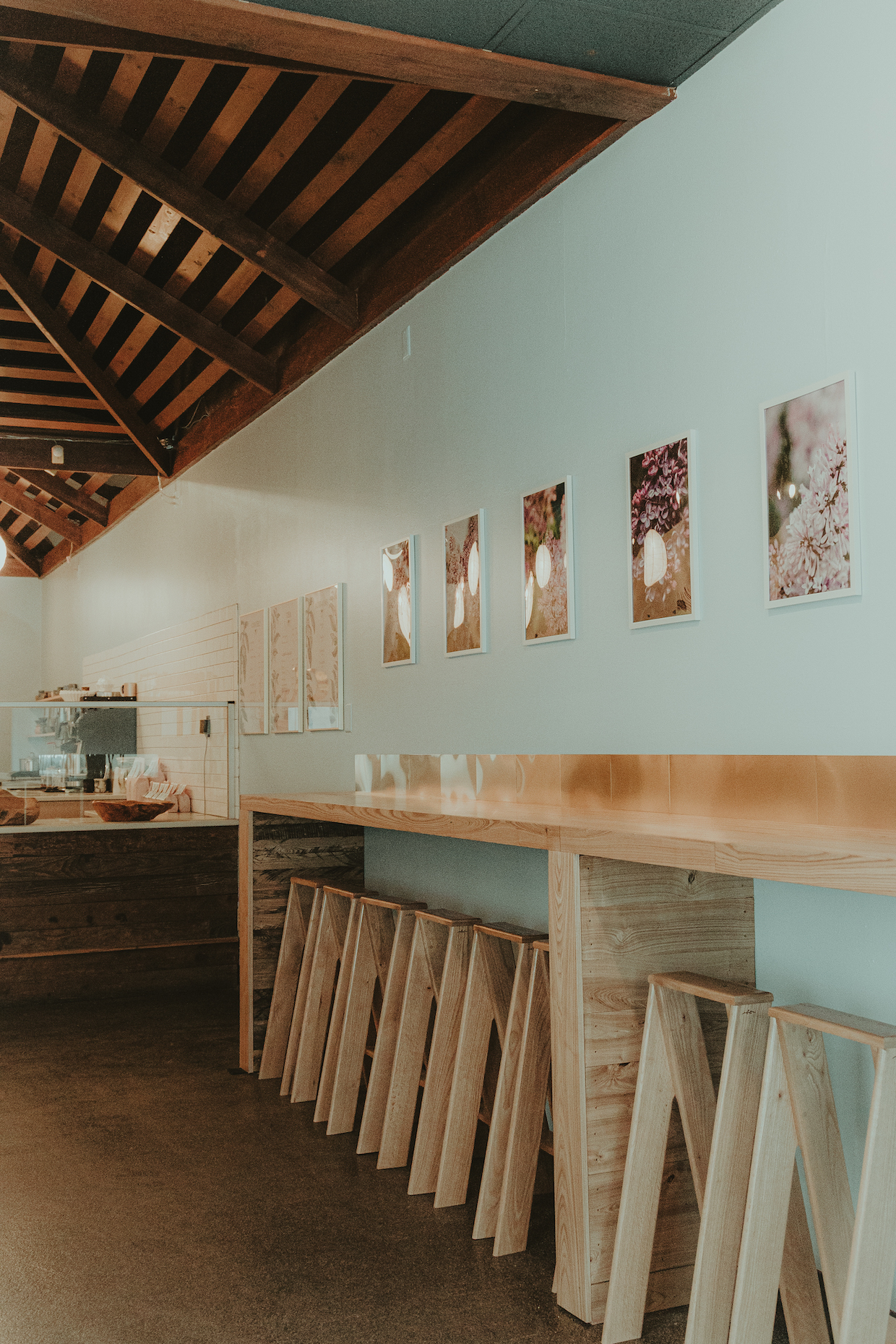 Resembling a dreamlike cloudscape, the coffee shop environment is softened by light blue walls, white tiles behind the bar and a creamy white marble coffee counter inherited from the previous occupant, a bakery. Light-colored natural wood, a live-edge accent table, fresh flowers and Dream Cloud's own soft pink coffee bags add to the serene vibe.
The shop also features a growing collection of ceramic and stoneware pieces, created by hand by the Comnicks.
Aside from coffee, the shop also offers Hillside Tea, a house brand Charlie Comnick created during some pandemic-related downtime that now represents a parallel passion.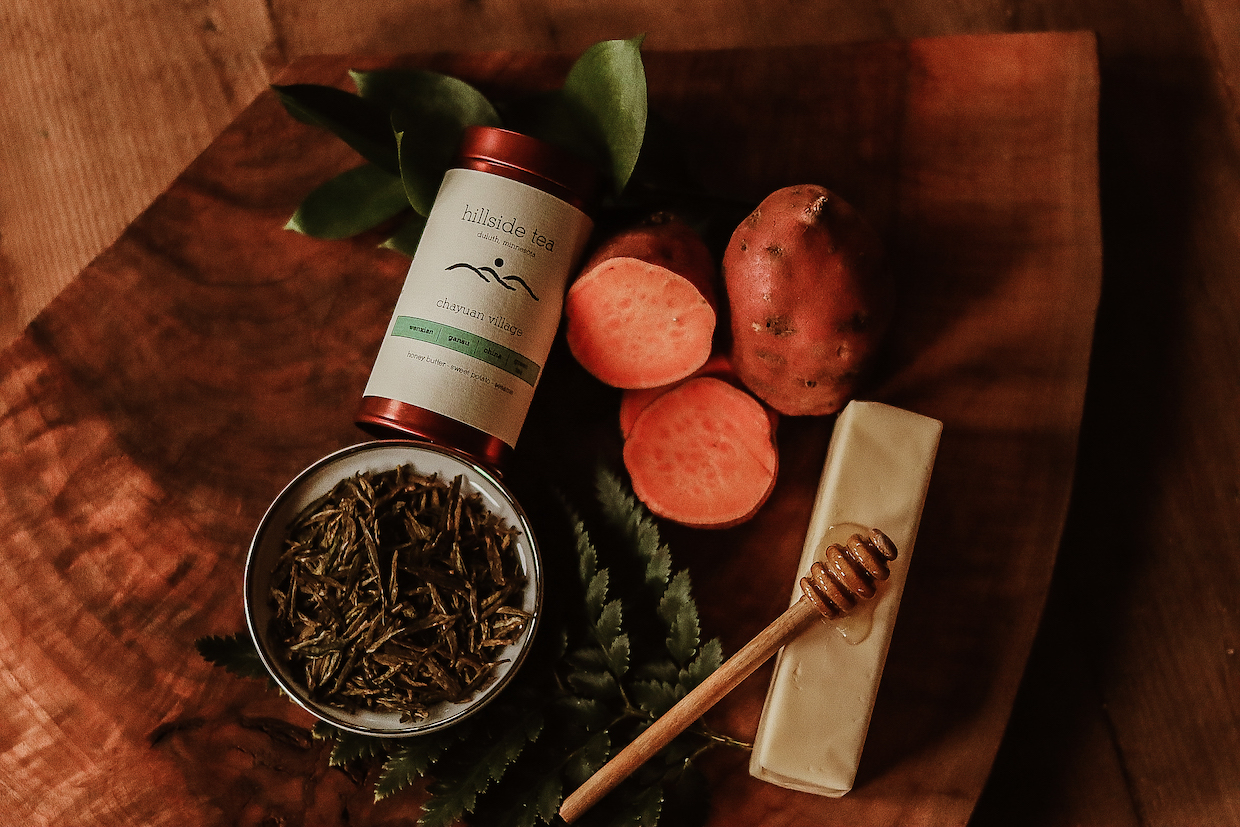 "I felt I fell for it hard. All the things us coffee nerds search the world for are just naturally present specialty tea. You get the florals, the delicate nature, the funk that we're just starting to enter into with new styles of fermentation," said Comnick. "I think we can learn a lot from it, especially with honey process coffees. The oxidation that's been happening for centuries with loose leaf tea — there's so much we can learn."
Dream Cloud coffees and Hillside teas may soon be coming to a second Dream Cloud location, expected to open next year in Duluth's North Shore neighborhood with a 1990 Probat L12 roaster.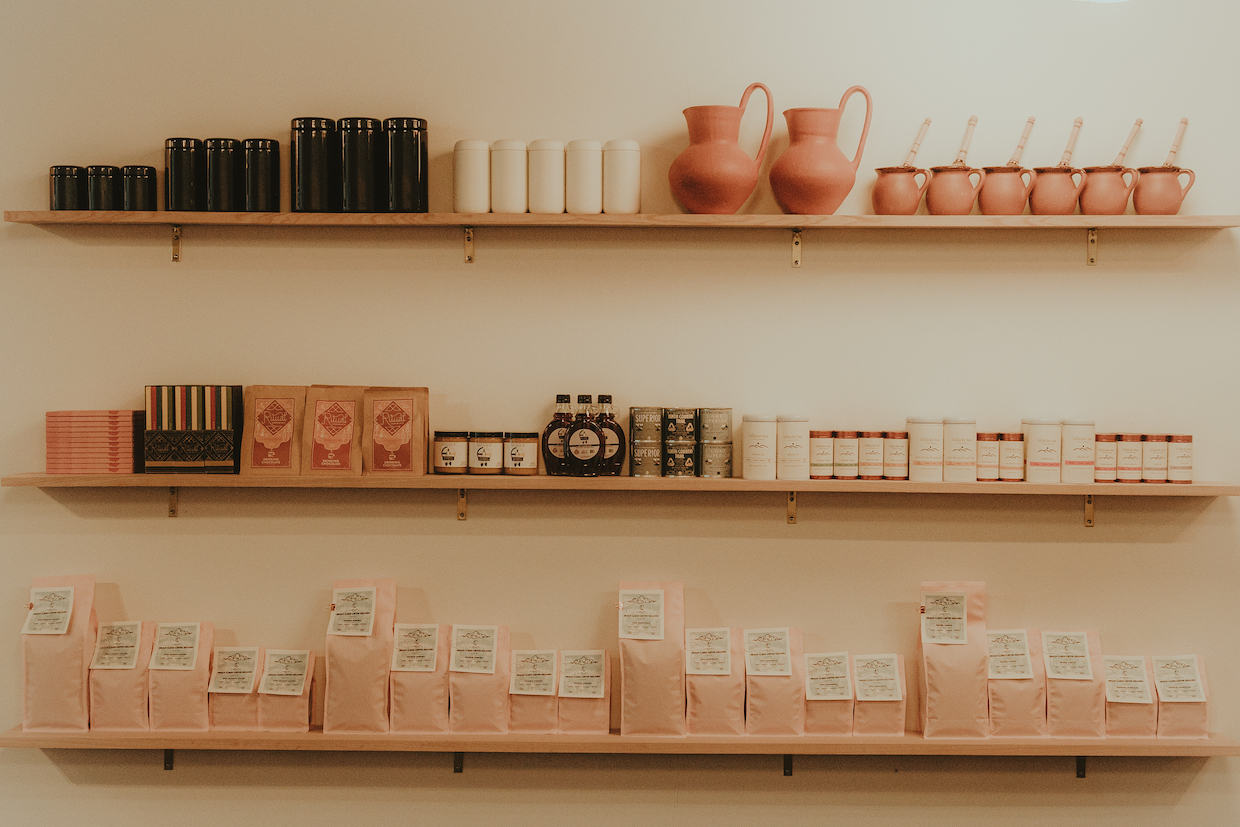 "I have zero interest in pursuing wholesale as a foundation for this business," Comnick said of future growth plans. "The whole goal for this was to allow us to continue to pursue artwork, and I view coffee and tea and that craft as an art form. It's allowing us to have the tools we need to keep doing that and be happy."
Part of that happiness, Comnick said, is derived from interactions with guests as the shop strives to deliver "kind service."
"I feel like that's coming back," Comnick said. "I feel like it's hip to be a good server again."
---
Dream Cloud Coffee is located at 102 W Superior St. in Duluth. Tell DCN's editors about your new coffee shop or roastery here.
Howard Bryman
Howard Bryman is the associate editor of Daily Coffee News by Roast Magazine. He is based in Portland, Oregon.