Welcome to Design Details, an ongoing editorial feature in Daily Coffee News focused on individual examples of coffee shop architecture, interior design, packaging design or branding. If you are a coffee shop owner, designer or architect and would like to submit your project for consideration, reach our editors here.
Design Details: Roveta Café
Project: Roveta Café (Facebook link)
Location:

Torre Alianza, Quito, Ecuador

(Google Maps link)
Size: 21 square meters (226 square feet)
Open date: 2021
Architect:

RAMA estudio

(Quito)
Managing Architects:

Carlina Rodas, Felipe Donoso, Carla Chávez

Photography by:

JAG studio
In a north-central area of Quito, Ecuador, stands Roveta, a small coffee shop with large aspirations to uplift specialty coffee, particularly among nearby office workers.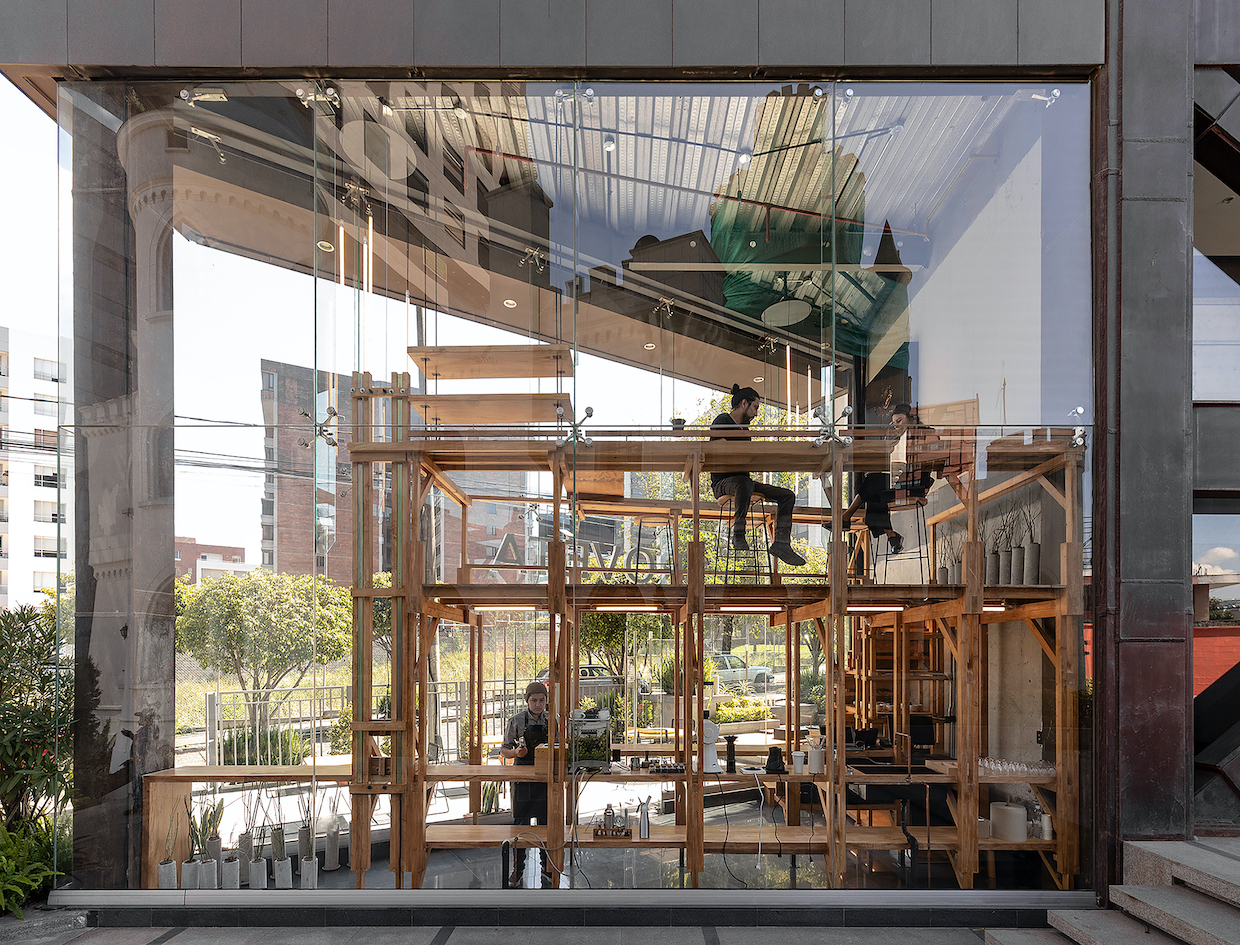 Inside the shop, reused, treated pine planks help to form a single piece of furniture that serves to unify the space while naturally building in functional areas.
"The construction system is based on a series of frames, joined between them through continuous planks to form a single structural element," RAMA estudio, the architectural firm behind the design, said in a project description shared with DCN. "The planks, in addition to being structural elements, serve as counters for the preparation of coffee and as storage."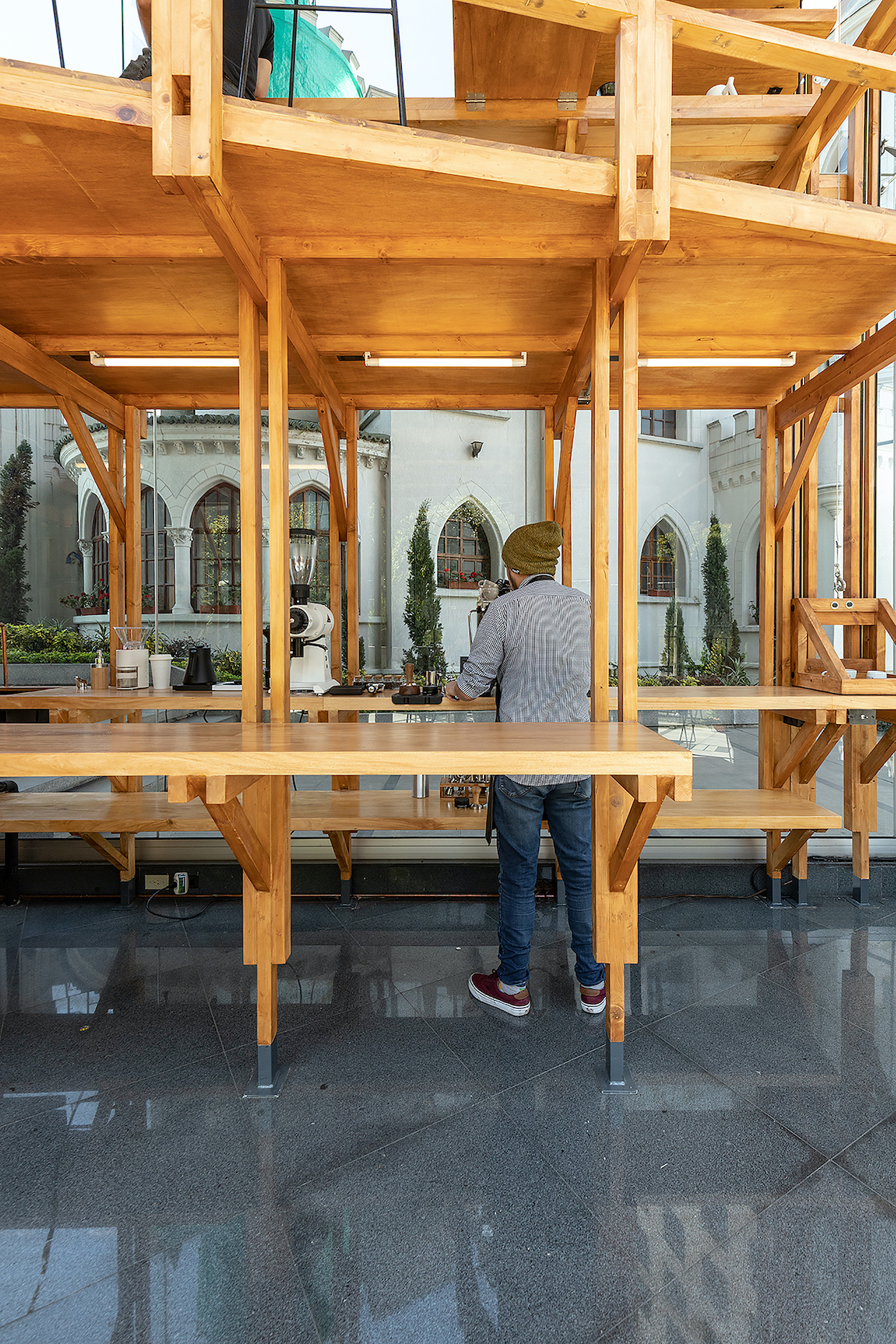 A small dumbwaiter and pulley system allows cafe items to move from the first-floor preparation area, which includes a small roasting station, to the mezzanine above.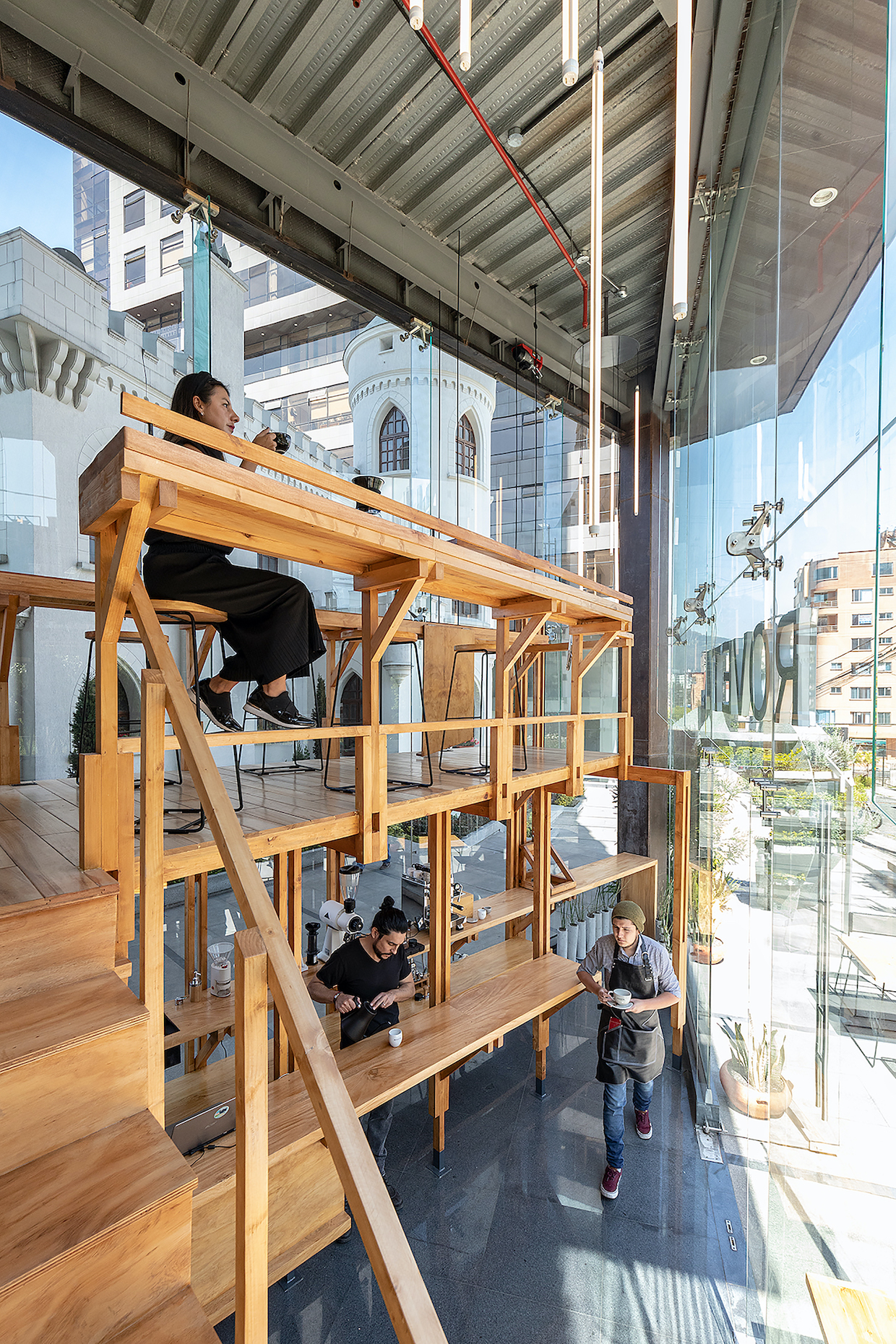 "The piece of furniture generates two differentiated spaces," the firm said. "On the ground floor, a showroom-type space is proposed, where each action is part of a showcase to appreciate the products, preparation and the coffee roasting process from every angle. The mezzanine is a seating and tasting area surrounded by a continuous bar, from which you can appreciate another perspective of the place and its views."