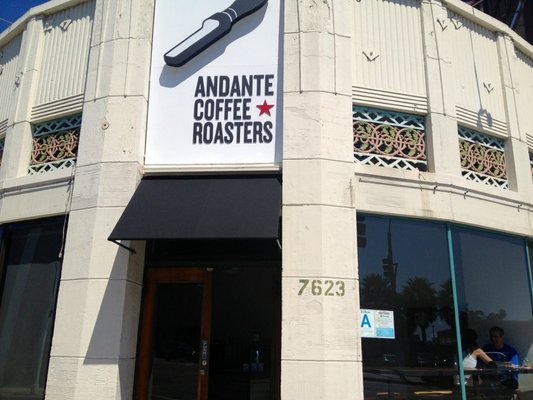 Steve Hyun, Tommy Kim (Coffee Tomo), and Jacob Park have opened Andante Coffee Roasters in mid-city L.A., serving pour over coffees, espresso drinks and scratch pastries. Coffees are currently being roasted off-site, although the L.A. blog Hoopla suggests the trio is seeking permits to roast in the shop.
Andante is in a corner building at 7623 Beverly Blvd., formerly occupied by Buzz Coffee. The stripped down layout draws customers to the bar, where the pour over station is prominently displayed. Several sources, including the LA Weekly blog, says electrical outlets are intentionally abundant in the seating area, encouraging patrons to plug in and stay awhile:
If you're of the coffee shop writing persuasion, rejoice; there are plugs everywhere at Andante, and the long-sitting crowds have yet to descend in force. It's still relatively easy to get some work done, thanks to a fast internet connection and unobtrusive staff. But be wary of Andante's shuffling iPod mix — you might have to pump up your own soft jams to work through the occasional oddball Koyaanisqatsi-ish track that filters through the speakers.
Related Reading
Bar Nine Team Putting Finishing Touches on Culver City Roastery and Bar
First Look: Stumptown Opens Downtown L.A. Roastery and Bar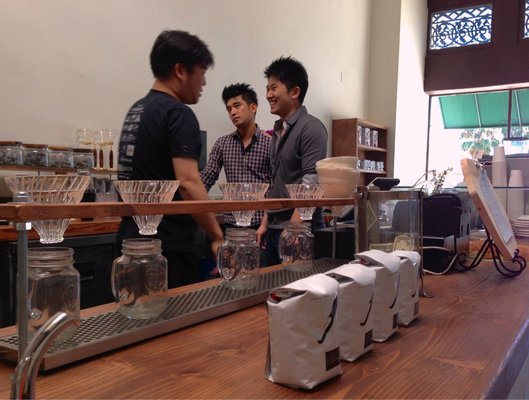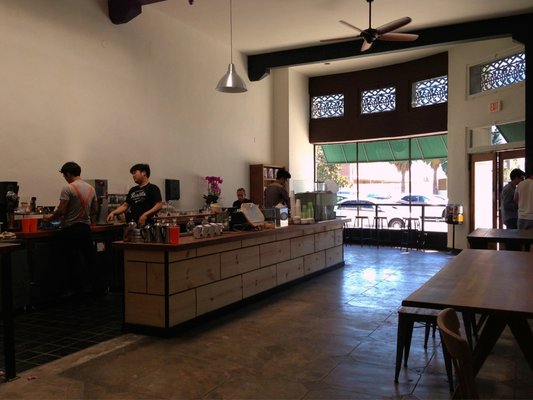 Nick Brown
Nick Brown is the editor of Daily Coffee News by Roast Magazine.