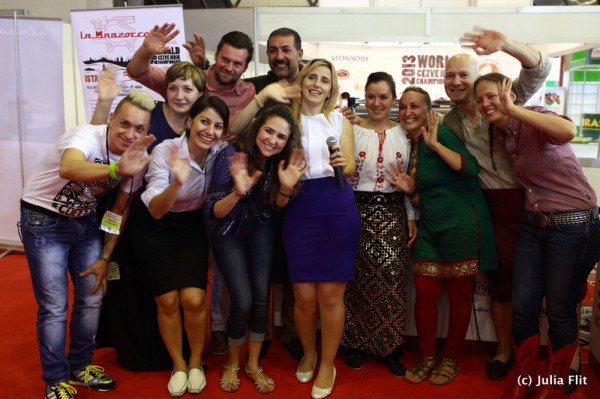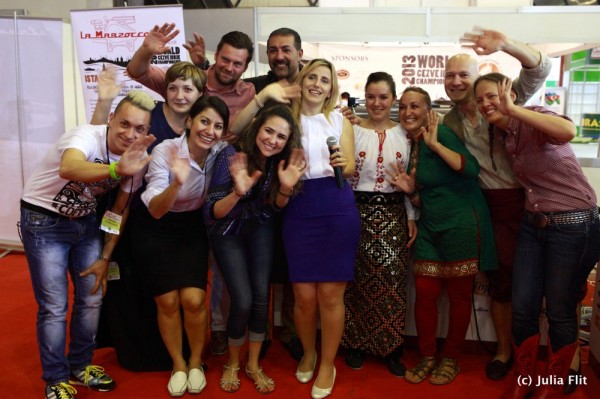 Of all the competitive events under the World Coffee Events Umbrella, the Cezve/Ibrik Championship stands alone in format.
Celebrating the Cezve/Ibrik method of preparation — in North American parlance, "Turkish Coffee" — the event allows competitors from countries throughout the world to compete in a single host location, while also promoting cultural expressions in dress, as well as preparation method and equipment. Here's a brief overview of the method from WCE:
A cezve (also known as ibrik) is a pot designed specifically to make a particular style of coffee that is vastly consumed in parts of Eastern Europe, the Middle East and North Africa. The body can be made of metal, brass, copper, or ceramic but it features a distinctive long handle, and a brim that is designed to serve the coffee.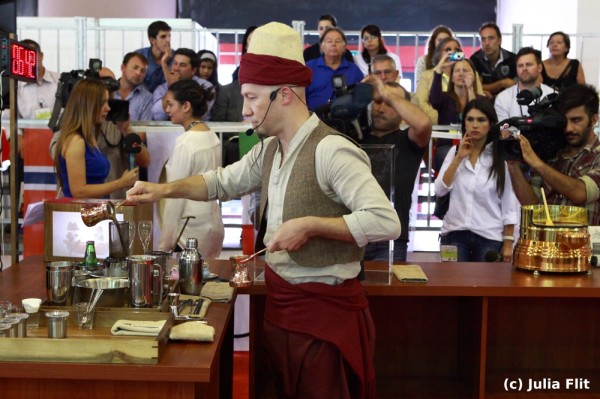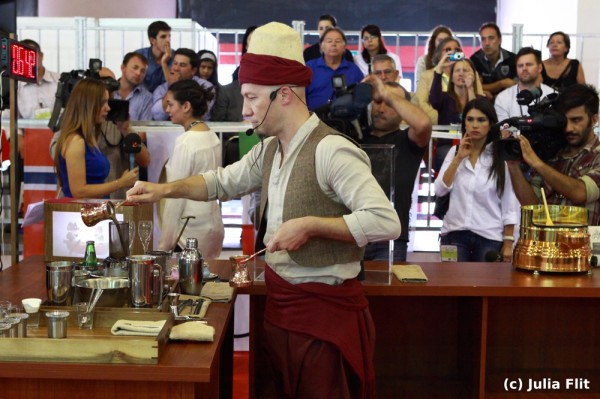 It is worth noting that WCE has hinted this format may not be sustainable, writing on its website: "The WCE is very open to producing this event again in the future; however, we feel strongly that by placing the focus and attention back on the level of national interest will help to grow the program and audience interest organically."
But for now, let us celebrate the fifth annual Cezve/Ibrik Championship, which took place last month in Istanbul, Turkey. The event featured nine finalists, each representing a different country. Similarly, the coffees used varied from origins and roasteries throughout the world, including some well-known North American and European specialty roasters.
Taking first place was Turkish-born competitor Turgay Yildizli, who featured a Sulawesi Pedamaran coffee from Annapolis, Md.-based Ceremony Coffee Roasters. Incidentally, Turgay's wife Amy Yildizli finished in third place, becoming the first-ever female Cezve/Ibrik female finalist representing the United States. Turgay and Amy, who shared the following photos with Daily Coffee News (courtesy of Julia Flit), say they are currently looking for retail spaces in the United States to create a Turkish coffee bar and roastery under the name Three Chairs Coffee Roasters.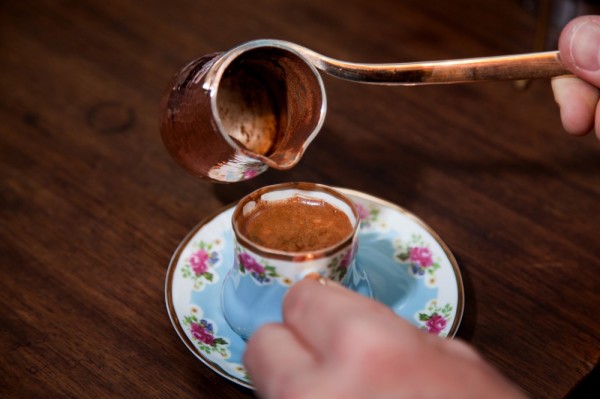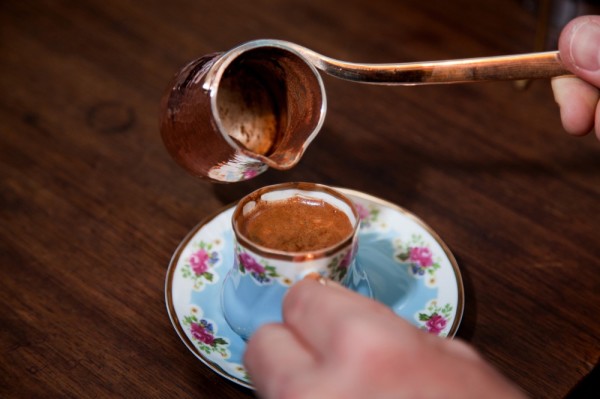 Here is the complete list of finalists from this year's event:
1st Place with 468 points: Turgay Yildizli, of Three Chairs Coffee Roasters, Turkey
2nd Place with 462 points: Stavros Lamprinidis of Mokka , Greece .
3rd Place with 368 points: Amy Yildizli of Three Chairs Coffee Roasters, USA .
4th Place with 343.5 points: Vadym Granovskiy of Coffee in Action, Ukraine .
5th Place with 311 points Spirescu Silvia of Hanul Vlasia , Romania .
6th Place with 304 points: Carolin Nivin Azar, of Kaffebrenneriet , Norway .
Marina Khyuppenen – Coffee Drive, Russia
Davide Berti – La Chichera Cafe, Italy
Amanda Lorrane Dantas – Mambocino Coffee, England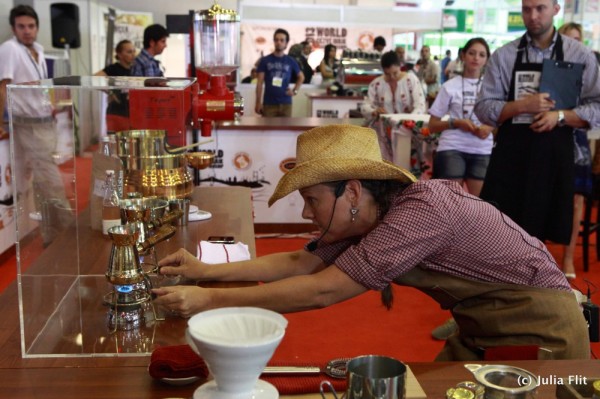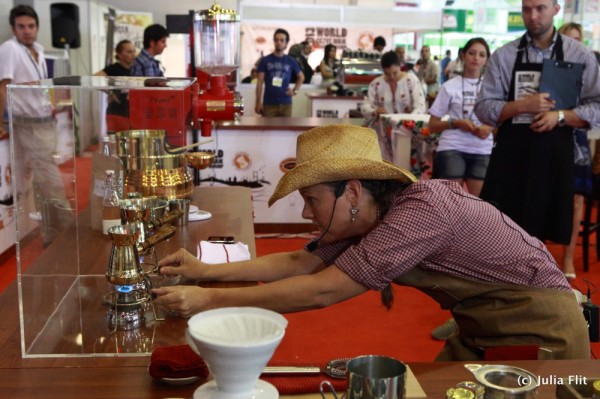 Nick Brown
Nick Brown is the editor of Daily Coffee News by Roast Magazine. Feedback and story ideas are welcome at publisher (at) dailycoffeenews.com, or see the "About Us" page for contact information.