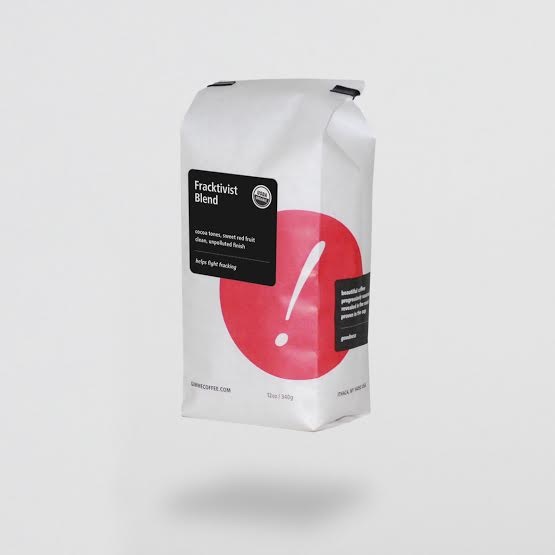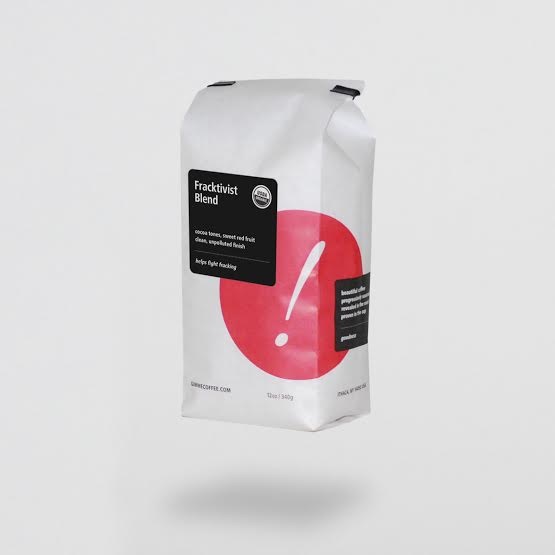 Ithaca, N.Y.-based Gimme! Coffee, the Roast Magazine 2012 Macro Roaster of the Year in part because of its sustainable practices, has announced that it has donated some $20,000 to a local anti-fracking organization from the sale of its "Fracktivist" blend. The coffee company introduced the coffee last year, with a portion of the proceeds from each bag going to Ithaca-based Toxics Targeting, and the company is considering partnering with other ant-fracking organizations in the coming year.
(more: Caribou-to-Peet's Conversion May Be a Sustainability Backslide)
Fracking (hydraulic fracturing) is the highly controversial process of injecting water mixed with sand and typically hundreds of chemicals at high pressures into wells to extract natural gas from fractured rock. Domestic crude production from fracking is currently at more than 8 million barrels a day, allowing for more energy independence than the United States has seen in decades. It is also a proven environmental hazard, polluting ground water, creating air pollution, and contaminating drinking water and the ground surface.
(more: Consumer Activism Driving Sustainability in Specialty Coffee)
"In spite of the fact that we use natural gas in our roasting process, I'm terrified by the documented ecological harms of fracking and I know better than to trust energy companies to place the interests of the people and the planet above their profit motive," Gimme! Coffee CEO Kevin Cuddeback said in a recent company announcement. "The success of this blend demonstrates the public understanding that we need to resort to bake sales and constant innovation in order to have a chance at opposing the powerful interests that want unfettered access to energy below us and who pretend that the environmental risk is minimal or manageable under existing standards and practices."
Gimme! Coffee says the shade-grown organic blend's flavor profile is defined by cocoa tones, red fruit sweetness, and a clean, "unpolluted" finish. The Fracktivist blend is available here.
Nick Brown
Nick Brown is the editor of Daily Coffee News by Roast Magazine. Feedback and story ideas are welcome at publisher (at) dailycoffeenews.com, or see the "About Us" page for contact information.