We all know celebrities have an unhealthy obsession with Coffee Bean & Tea Leaf and Starbucks. Case in point, here's Jessica Alba with a whole bag of Coffee Bean swag (from Zimbio):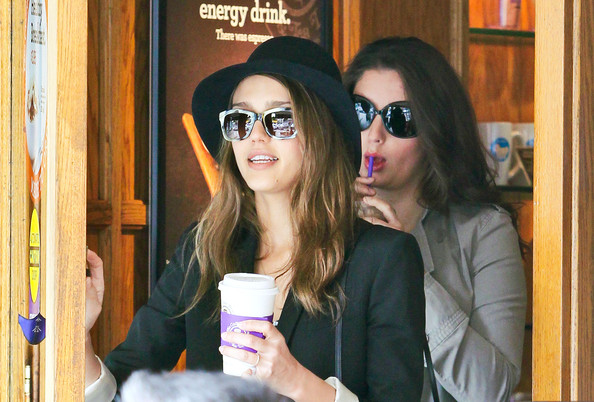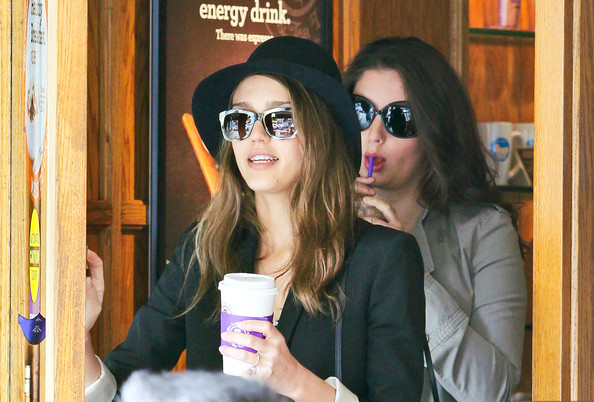 And here's Brittney double-fisting some Frapps!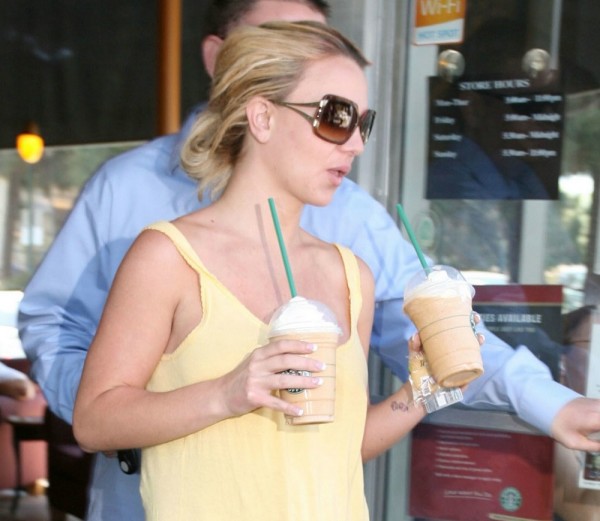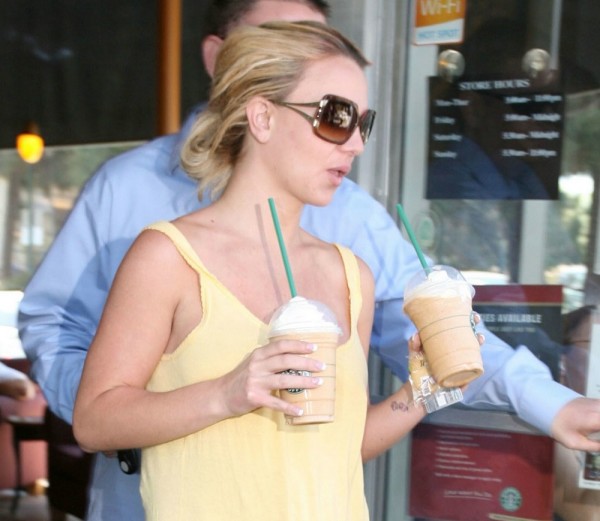 Star power can go a long way in selling coffee. That's why when the current Tonight Show airs for the final time in Los Angeles with host Jay Leno tomorrow, it's going to be a major hit to Jeff Chean's Joe To Go, a 20-year-old coffee catering and bulk coffee service that has used its Tonight Show deal to build its coffee cache on sets throughout the Hollywood studios.
Southern California Public Radio has more on Chean and what it means for him to be losing the show, as it moves to New York with new host Jimmy Fallon:
He started by himself on the sets of "Days of Our Lives," "Saved By the Bell and "California Dreaming"  on the NBC lot. Chean said the smell of his coffee would waft over to other sound stages, bringing crews over to raid his tables. Eventually, the 'Tonight Show' crew got wind of his brew, but it would take two years to get the contract.
It was a big deal for Chean, a certified Q grader, and one that helped him grow a coffee business (he now has a roasting partnership with L.A.-based Groundwork Coffee):
Chean went on to start his own coffee roasting company, The Supreme Bean, and eventually merged with the Los Angeles-based coffee roaster and retailer Groundwork. His companies now employ 120 people. And he said the Tonight Show contract represents about eight percent of his on-set coffee catering business.

"It's going to be sad," Chean said of the show's move to New York. "Is it going to affect the bottom line of that business?  Absolutely. But the industry is not known for stability."
Does he mean show business or the coffee business? Either way.
Nick Brown
Nick Brown is the editor of Daily Coffee News by Roast Magazine. Feedback and story ideas are welcome at publisher (at) dailycoffeenews.com, or see the "About Us" page for contact information.