(press release from Portland Roasting Coffee. Claims not verified or endorsed by Daily Coffee News)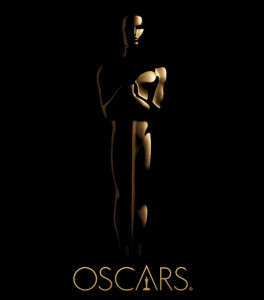 Portland, OR – After a stellar showing at last year's Oscar ceremony, Portland Roasting Coffee will be offering a repeat performance at the 86th annual Academy Awards. PRC's Goose Hollow blend will be featured in the green room backstage at the awards, fueling all presenters, media, and winners for the evening.
To celebrate their participation, Portland Roasting Coffee will also be hosting an Oscar viewing party at their headquarters on 340 SE 7th Ave in Portland. Tickets will be $25 dollars and will include an evening of food, drink, and fun. Please see www.portlandroasting.com/oscars for more information.
Airing the evening of Sunday, March 2nd from the Dolby Theater in Los Angeles, the Academy Awards will honor the best films and performances from 2013. The Academy of Motion Picture Arts and Sciences has put on the award ceremony since 1929 as a yearly celebration of the year's best work in film.
"Returning to the Oscars is a huge thrill for us" said Mark Stell, managing partner and co-founder of Portland Roasting Coffee. "We're proud to be able to support all of these fine performers and to keep them fueled up for the long and exciting night."
Portland Roasting will be providing their Goose Hollow blend along with a Swiss Water Process® Vienna Decaf. The Swiss Water Process® means that caffeine is removed from the beans using only water, providing a chemical free full-flavored decaf coffee.
About Portland Roasting Coffee
Since 1996, Portland Roasting Coffee has sourced, roasted, and distributed high quality specialty coffees locally and nationally. Our coffees have been grown with great care for the land, the laborers, and the legacy of our presence in coffee growing communities. Through our direct source programs and global projects, we work with farming communities and cooperative to improve quality of life for all members of the coffee supply chain.
Nick Brown
Nick Brown is the editor of Daily Coffee News by Roast Magazine. Feedback and story ideas are welcome at publisher (at) dailycoffeenews.com, or see the "About Us" page for contact information.