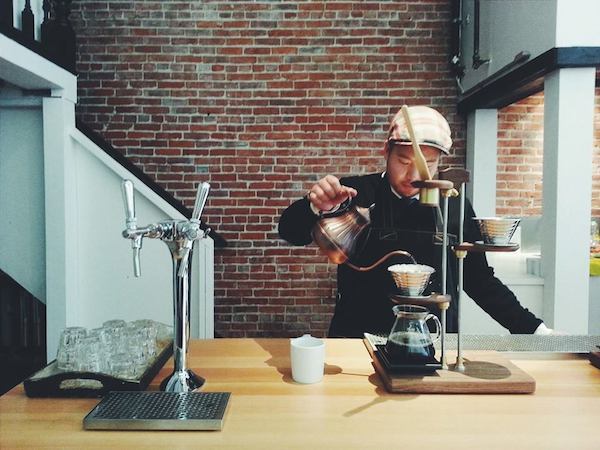 Three young Vancouver entrepreneurs with a shared childhood fascination with trains have opened the doors to Vancouver's Timbertrain Coffee Roasters in the historic Gastown neighborhood.
Timbertrain outfitted a roasting facility in nearby Langley, B.C., with a Diedrich IR12 roaster late last year and held its retail grand opening at a cozy former boutique shop at 311 West Cordova Street last month. The focus is on doing a few things very right, as Timbertrain offers a small but rotating list of three seasonal single-origin coffees brewed manually to-order, and a simple espresso drink menu (espresso, macchiato, cappuccino and latte), along with a seasonal iced drink.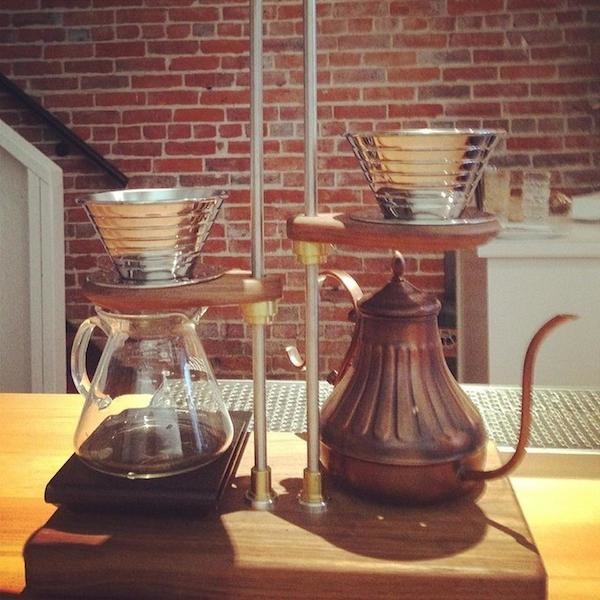 Writing recently for Scout Magazine, Timbertrain founders Peter Kim, Jeff Shin and Min Shin describe the terrifying risks involved with quitting their jobs and following their dreams in specialty coffee:
It began with three guys living our separate lives in Vancouver. We worked hard in our chosen fields like many others, but were on career paths that didn't quite resonate with us. If only we felt as keenly for our work as we did for quality specialty coffee. We spent most of our down time tasting, coffee house hopping, researching, and planning vacations at coffee farms. A little excessive for just a hobby, perhaps. Compelled by our passion and interest, we began to talk about what it would be like to live out our dream of making and sharing quality coffee.  Well, those conversations didn't stop, and we quit our day jobs.

So, we quit our jobs. We started brainstorming our idea in the summer of 2012 and all of our conversations and dreams turned into a plan.  A terrifying risk-taking plan that began with some shakily signed resignation letters. But the more we researched, the more passionate we felt about our dream. We wanted nothing at that point than to build our own coffee roasting company, where we could control the details, quality, and experience of coffee tasting and share it with customers and friends.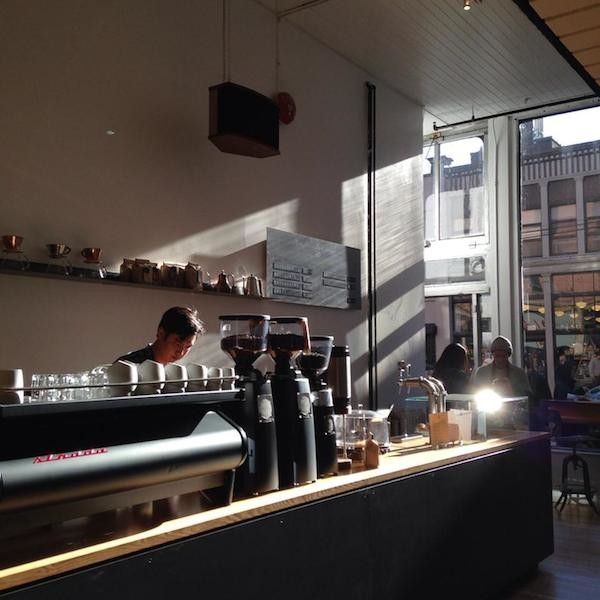 For More:
Nick Brown
Nick Brown is the editor of Daily Coffee News by Roast Magazine.