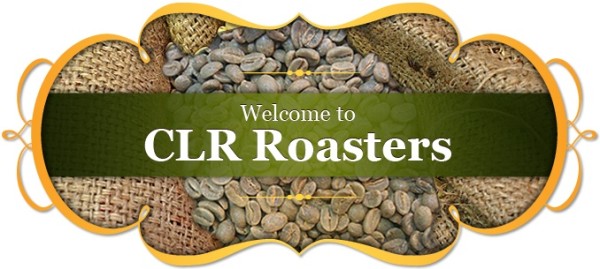 Miami-based CLR Roasters has acquired a 450-acre coffee plantation and processing facility near Matagalpa, Nicaragua, which along with another contracted 450-acre plantation nearby will make the company's operations completely vertical.
CLR is a subsidiary of Youngevity International, which controls more than 20 brands in the nutritional and lifestyle markets. The company says the acquisition of the new plantation will allow CLR to "be able to control the coffee production process from harvest to cup."
(more: Starbucks Buying its First Coffee Farm, in Costa Rica)
"Our processing facility has the capacity to allow us to handle over 30 million pounds of green coffee and we expect to use this capacity to launch a green coffee sales and distribution platform within CLR Roasters," Youngevity CFO and President of Commercial Development Dave Briskie said in an announcement yesterday.
CLR says both plantations produce shade-grown Rainforest Alliance-certified and Fair Trade-certified coffees. The day-to-day operations of the plantations and processing facility will be overseen by the Siles Plantation Family Group, with which the company inked a five-year deal on the first plantation last year.
(more: PCI Gets $450,000 Grant to Assist Nicaraguan Farmers in the GMCR Chain)
Youngevity says some 800 workers will be involved in the planations and processing facility, and through its Be The Change Foundation, the company plans to set up a school and day care center to support the approximately 160 families who live and work on the plantation.
"We are very proud to acquire this Rainforest Alliance-certified farm, which we expect will allow us to grow our coffee business and take our Company to new heights," Ernesto Aguila, President of CLR Roasters, said in yesterday's announcement. "We are confident that this investment should strengthen our capacity to better control quality, improve yields, reduce costs and establish CLR Roasters as a premiere source for exceptional high-quality coffee."
(more: Farmworkers: The Coffee Industry's Ethical Blight and a PR Disaster in Waiting)
Financing for the project was provided by Youngevity's cash reserves, along with common stock up to 1 million shares from the personal holdings of CEO Steve Wallach.
CLR currently maintains supply deals with the hospitality and grocery industries with brands including Cafe La Rica and Javalution, as well as other wholesale and private-label accounts.
Nick Brown
Nick Brown is the editor of Daily Coffee News by Roast Magazine.