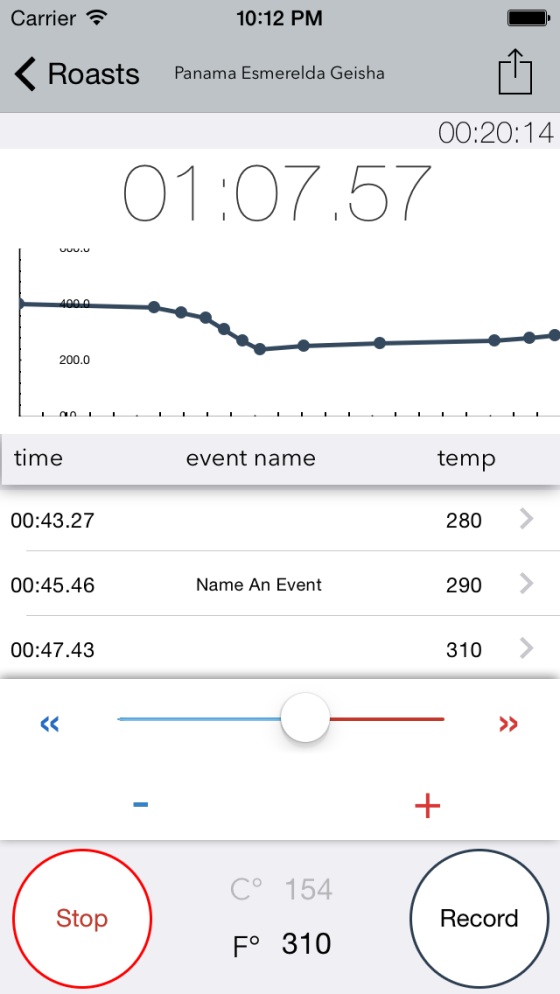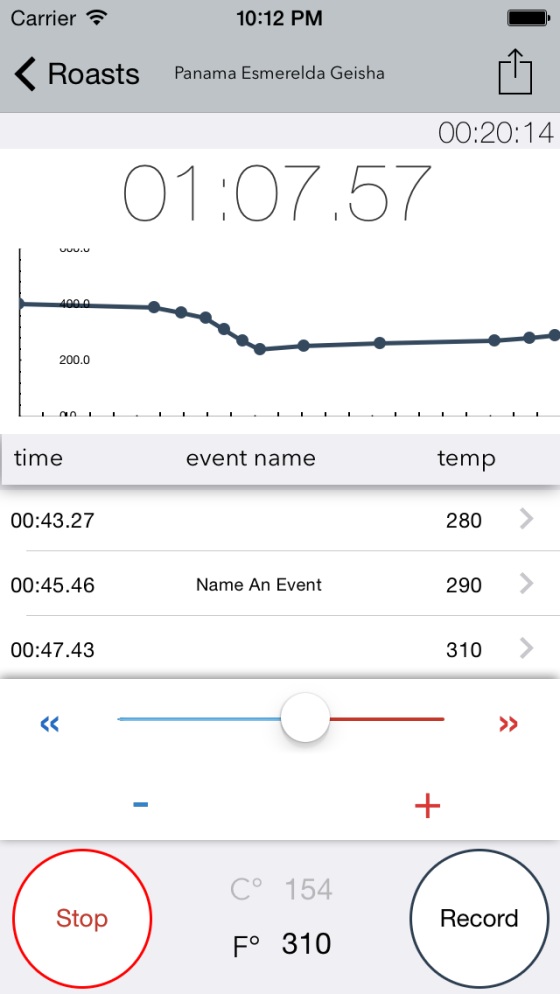 For the past eight years, Darren Jennings' career has surrounded two distinct interests: craft coffee and software development. While he now works a 9-to-5 focused on the latter, he has not gotten away from coffee since his beginnings as a barista at Sunergos Coffee in Louisville in 2008.
Jennings continues to maintain The Coffee Compass, a blog he co-founded with Michael Butterworth of Quills Coffee that focuses on specialty coffee news and features in Kentucky, Tennessee and beyond. For his latest project, Jennings combined his two professional passions, creating the RoastWatch, an iOS app specifically designed for home coffee roasters.
(related: What Happens when a Hungarian Roaster Geeks Out on a Moka Pot for Months)
Jennings told Daily Coffee News that the app is in large part a response to inconsistencies he and fellow home roasters who have not yet gotten to probe-interface level have shared in logging roast data. With RoastWatch, users manually log roast times through a convenient slider, and the app builds on the visual and functional features of the iOS stock stopwatch. It also allows for detailed and editable data for each roast, plus simple export options. From Jennings:
RoastWatch was built for the dearly beloved "probe-interface"-less roasters of the world. With the "record" button and the temperature control panel, logging temperatures with associated times is easy, especially if you don't have a probe to interface with fancy roasting software. RoastWatch also allows you to record custom events while you're roasting. You can build a custom event list to quickly mark events during roasting while maintaining consistency from (space ghost) roast to roast. Adjust your temperature logging preference under the "Settings" menu for either Celsius or Fahrenheit.
We asked Jennings more about Coffee Compass, RoastWatch, and what might be in store for future versions of the app, which is currently available for $3.99.
For our readers who may not yet follow you, can you tell us about The Coffee Compass?
The Coffee Compass is Michael Butterworth and my way of taking our excitement and passion for coffee and having it manifested in web log form. We're best friends who love coffee and love to share other people's stories. It's been great to hear about how much people enjoy reading it.
Can you explain the gap you perceived in the home roaster's toolbox?
I have a lot of roasting friends, both home and production. They all have their different means by which they record events during their roasting, but it all comes down to being able to log those quickly and do some analysis for improvement and reproducibility. RoastWatch helps you log custom events — first crack, browning, second crack (heaven forbid), etc. — and fast, so you can focus on the events themselves, not the logging of those events.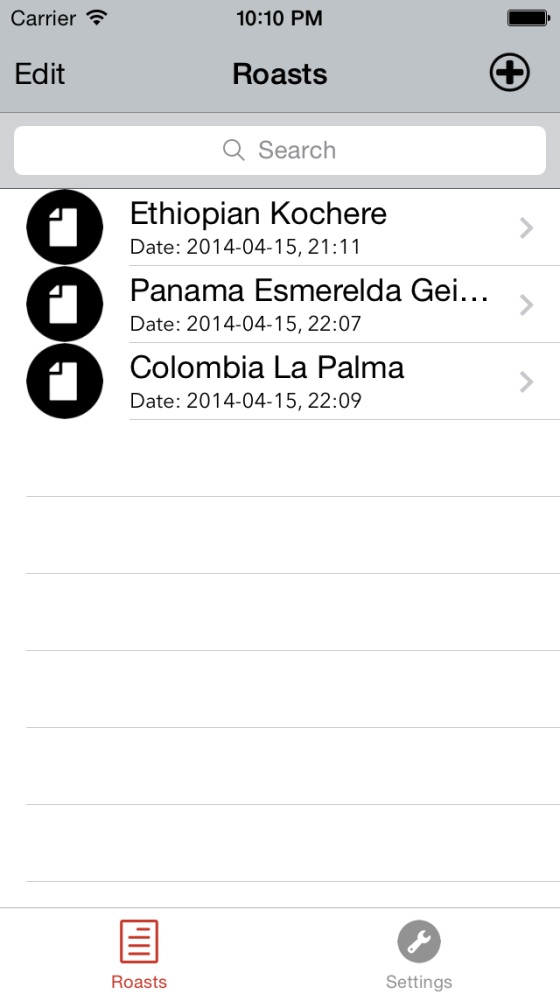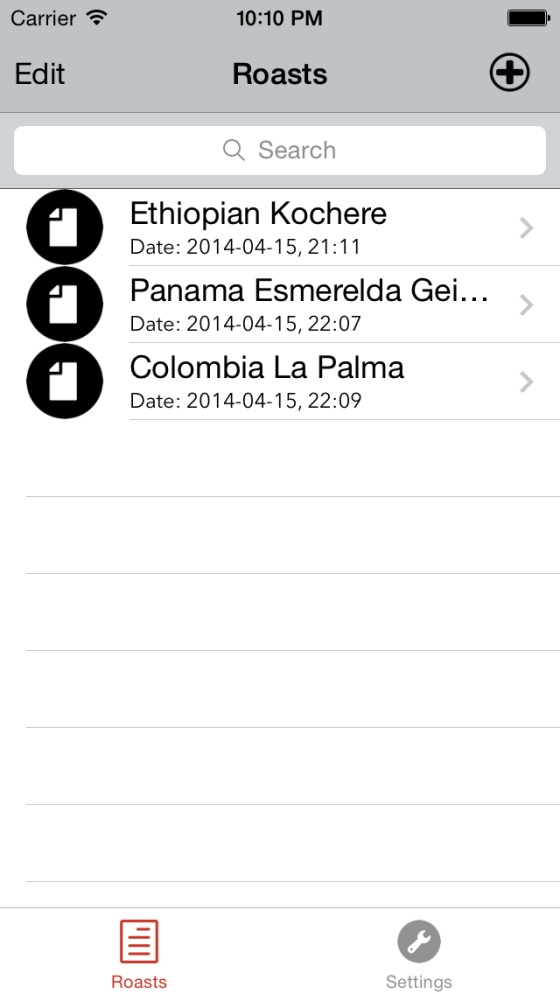 Can you be more specific about how the app actually works during the roast?
RoastWatch is essentially a glorified manual logging mechanism. You have a temperature control panel for manual entering of the temperature readout — currently limited to one temperature per event. When you hit the "record" button during the roast, it will pull the current timestamp on the timer, the current selected temperature, and then you can select an event name from the list of user-defined events. RoastWatch is less a roasting command center, and more a simple but powerful tool in the roaster's arsenal.
The app has been available for almost two months. How has the response been?
I didn't know what to expect, but I knew it fit my needs and the needs of my home roasting friends. But the response has been awesome! I didn't know what to expect, but I've gotten several emails from strangers telling me that they love it and would like to see some more features. To me, that is the most exciting part, enriching the lives of people I don't even know. I suppose there will always be the chance that people who hate it won't contact me, but so far so good.
Any plans for updates or additional features?
The next version I'm about to submit for review will have a cool table sorting feature, enlarged fonts, image attachment in the body of the email, and a couple bug fixes. I also plan on eventually implementing some sort of analysis tools, along with a "ghost roasting" feature for reproducing past roasts. And I don't currently have a standalone iPad version, so I intend to knock that out in the coming months.
Nick Brown
Nick Brown is the editor of Daily Coffee News by Roast Magazine. Feedback and story ideas are welcome at publisher (at) dailycoffeenews.com, or see the "About Us" page for contact information.