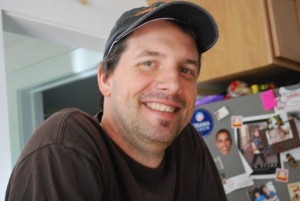 A past president of the Specialty Coffee Association of America, Rob Stephen is taking on a new role at Olam Specialty Coffee, where he will help develop the company's specialty trading efforts as the International Business Development Manager. The new role for Olam is a response to growing interest in specialty coffee in new and emerging markets throughout the world.
(related: August Burns Retires From Grounds for Health, Leaves Legacy of Empowerment)
"My primary focus will be to research, prepare and open new specialty-focused trading operations outside the U.S.," Stephen told Daily Coffee News yesterday. "Olam is a multinational company and is involved with a large number of food related commodities, and as such we have a number of commodity desks around the globe.  In the places where consumer preferences are tilting towards specialty, my job will be to position the company to service those customers with coffees of similar quality as in the U.S. market."
(related: What's Going On in Sensory Evaluation, with Gail Vance Civille)
Stephen brings with him a long list of credentials, including but not limited to: past president of Coffee Kids, co-author of the SCAA Green Coffee Defect Handbook, current U.S. representative at the ICO Coffee Standards Council, SCAA Lead Instructor and Q Grader instructor for the Coffee Quality Institute. He was also the president and founder of Hopedale, Mass.-based Coffee Solutions, which he sold to InterAmerican coffee in 2010, subsequently staying on as general manager before resigning in May.
At Olam, Stephen will be based in Providence, R.I.
Nick Brown
Nick Brown is the editor of Daily Coffee News by Roast Magazine. Feedback and story ideas are welcome at publisher (at) dailycoffeenews.com, or see the "About Us" page for contact information.