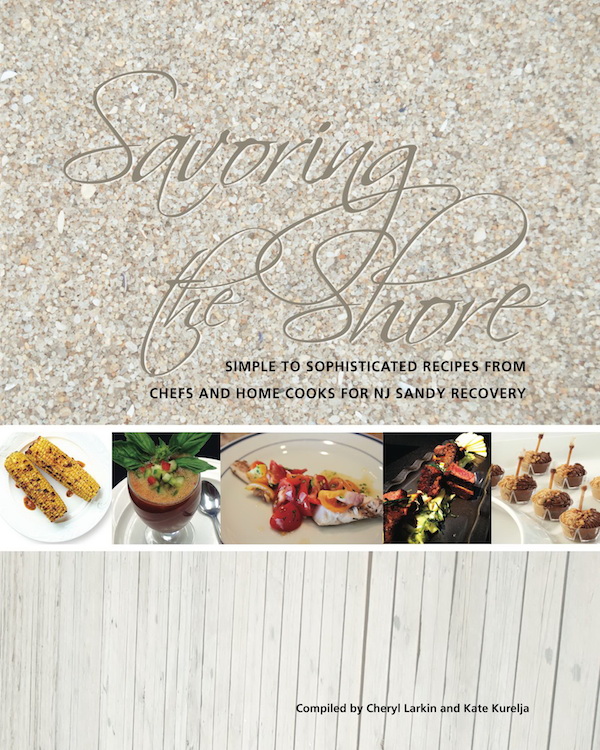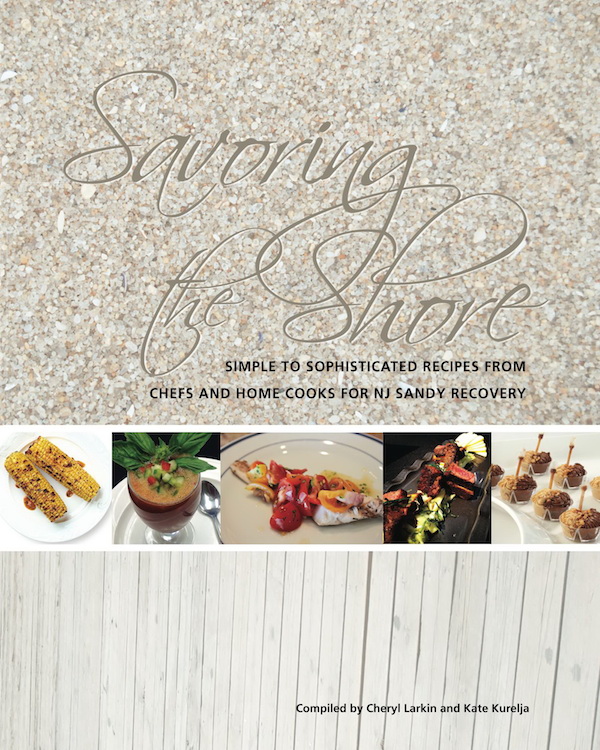 A pair of of coffee people from Denville, N.J.-based coffee equipment installation and maintenance specialists John Larkin Co. has released Savoring the Shore, a cookbook with more than 150 recipes from some big name chefs like Tom Colicchio, Michel Richard and David Burke.
While the book celebrates great food with largely local ingredients, its primary function is to assist in the ongoing Hurricane Sandy recovery. "So many are still not home," says the mother/daughter team behind the cookbook, Cheryl Larkin and Kate Kurelja. "The purpose of Savoring the Shore is to celebrate the NJ shore and to act on the idea that every little bit helps as we work together to rebuild and recover."
Since initially releasing the book last year, Larkin and Kurelja have established a nonprofit, Savoring, which is sharing John Larkin Co. office space. Proceeds from the book and from an ongoing collection of recipes on the Savoring the Shore website are going towards Sandy recovery.
There is a strong culinary culture throughout the Jersey Shore, and numerous chefs who've achieved celebrity status in their industry have contributed to the book. Restaurateur Colicchio is the co-host of the wildly popular Bravo series Top Chef, Richard is a James Beard Award-winning chef with multiple high-profile Las Vegas restaurants, and Burke is known for his decades-log career opening U.S. restaurants and appearing in shows like Iron Chef America and Top Chef Masters.
Other chefs contributing recipes — many of whom have local ties — include Barret Beyer, Jessica Lewis, Amanda Giblin, Jacqueline Baldassari, Marilyn Schlossbach, Mike Jurusz, Drew Araneo, Dennis Littley, Joe Leone, Anthony Micari, Jeremy Einhorn and Ivy Stark.
Among those names is Roast Magazine's own founder and publisher Connie Blumhardt, who contributed her recipe for a classic Tom Kha Gai Soup (Thai Cocunut Milk Soup), republished here:
Recipe by Connie Blumhardt, Publisher, Roast Magazine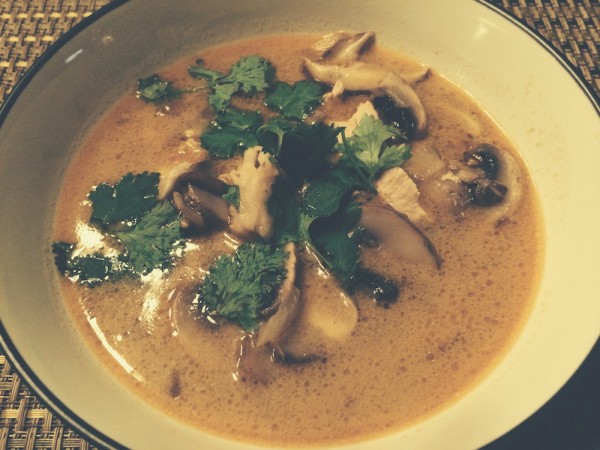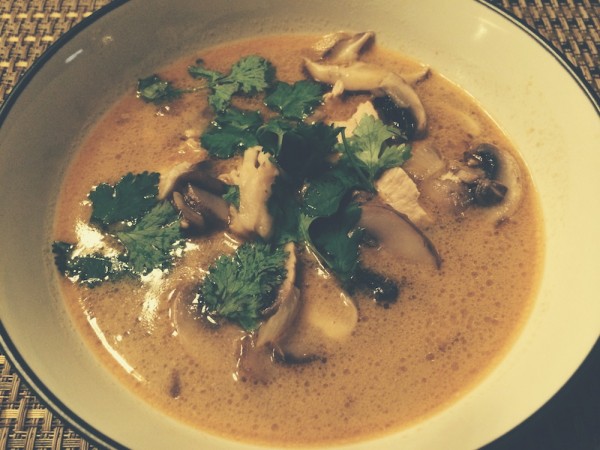 Serves 10

1 medium onion sliced thin
2 cans 14 oz. unsweetened coconut milk (I like to use a Thai brand)
2 cans 14 oz. chicken broth
2 lbs. mushrooms (doesn't matter what kind)
1.5 lbs. thinly sliced chicken breast
1 tbs. fish sauce
2 tbs. Sriracha or other chili sauce
2 tbs. finely chopped ginger
1 tsp. sugar
1/2 cup of cilantro
2 tbs. fresh lime juice
Salt and pepper to taste

In a saucepan, add sliced onion and cook until opaque, about 4 minutes. Add coconut milk, chicken broth, mushrooms and bring to a boil. Add chicken, fish sauce, chili sauce, ginger and sugar and cook on medium heat for 5-10 minutes, until chicken is cooked through. Add the lime juice and top with cilantro.
Nick Brown
Nick Brown is the editor of Daily Coffee News by Roast Magazine. Feedback and story ideas are welcome at publisher (at) dailycoffeenews.com, or see the "About Us" page for contact information.