Rêve Coffee Roasters, the two-year-old micro roaster and retailer outfit founded by Nathanael Johnson and Christopher Pickle in Lafayette, La., last week opened the doors to a new roastery and cafe that quadruples the company's previous space while quintupling roasting capacity.
Rêve — whose name borrows from the French word for dream — first opened in a shared space inside BiBi's Patisserie, but the new 3,100-square-foot location at 200A Jefferson Street in downtown Lafayette includes Rêve's own scratch bakery inside a small kitchen that will also support breakfast, lunch and dinner menus. The additional bar space will allow for a wider range of coffee offerings, all roasted on site in the company's original 8-kilo Öztürk roaster and a brand new 18-kilo unit from US Roaster Corp out of Oklahoma City.
Green coffee is coming largely from Royal Coffee New York, while the company is currently in the process of sourcing through two direct relationships with farm operators in Guatemala and El Salvador, both of whom connected with Rêve through delegates that happened to be studying abroad at the University of Louisiana at Lafayette.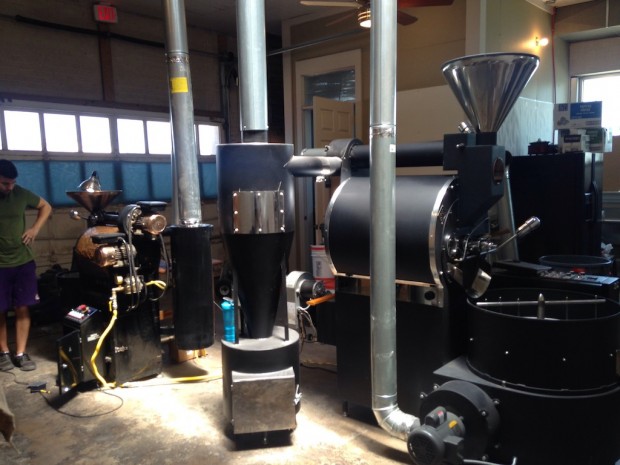 "Both roasters will be going every day. We'll be doing the smaller roaster for batch lots and small lots," Rêve Marketing Manager Mark Whitney told Daily Coffee News on the eve of last week's opening. "We were actually putting in extra hours during the day to be able to roast enough for our accounts. This allows us to take on much bigger accounts essentially."
Prior to Rêve's arrival, the Jefferson Street space was occupied by Astra Modern Market, a creative retail concept that included various home goods as well as baked goods from the kitchen, but which closed late last year. While the combined retail/production layout and prime downtown location attracted the Rêve team, Whitney said the past two-and-a-half months have involved a fairly complicated buildout, removing walls that had been used for retail displays and ensuring views connecting the retail space to the roasting space.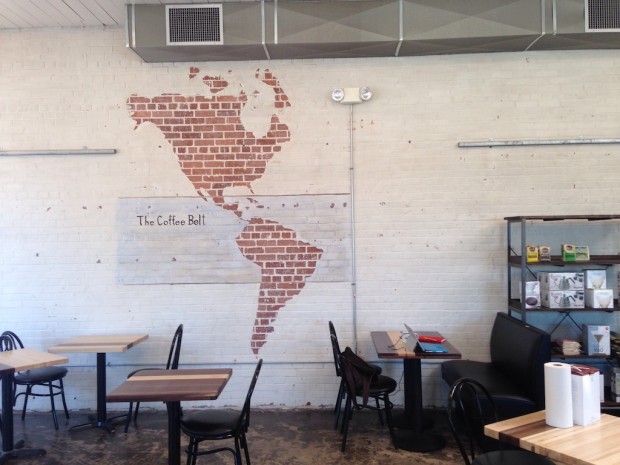 The team did have a secret weapon in that Johnson's father is a professional woodworker. "He built all the counters and tables," Whitney said. "We've been super lucky. Everything we've got has come out way better than expected. But it still wasn't cheap."
In a part of the state that's largely dry territory in terms quality-focused, locally roasted specialty coffee, Rêve has done well in its two short years to build wholesale accounts with smaller café and restaurant clients, as well as groceries, regionally in Louisiana and beyond. Still, Whitney said a large part of the inspiration behind the new roastery is to grow wholesale.
"A lot of our growth is expanding outward from Louisiana," Whitney said. "We love working with restaurants and cafes, but we'd love bigger accounts and to branch out into the business side, more so than the food side. But we also never want to outgrow ourselves. So if we could get 50 more little guys we'd be really happy."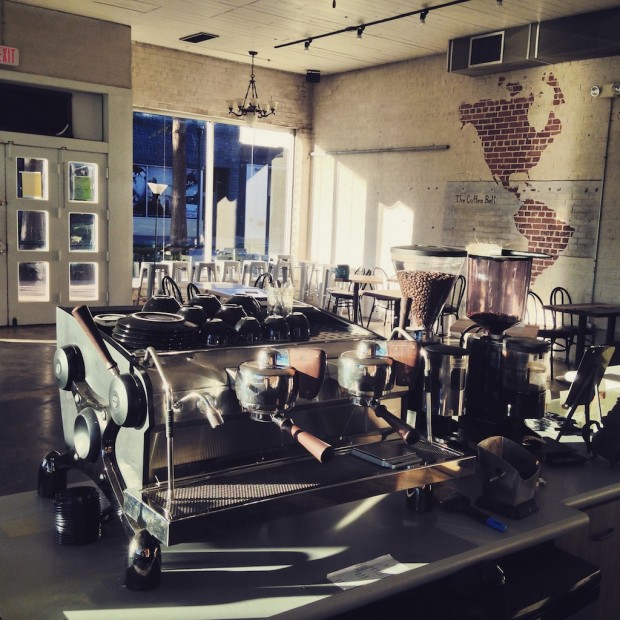 Nick Brown
Nick Brown is the editor of Daily Coffee News by Roast Magazine.